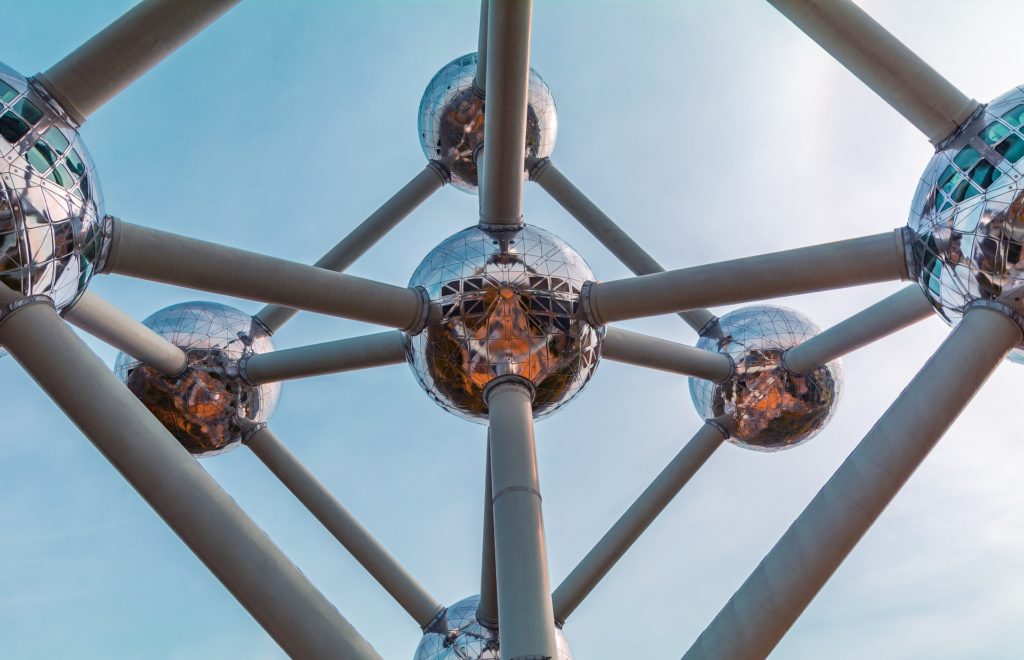 Technology
---
Last week, it emerged that a team of scientists from Science Foundation Ireland (SFI) has been working on efforts to advance materials science through the use of artificial intelligence technology. The team belongs to SFI's centre for Advanced Materials and Bioengineering Research (AMBER) and the CRANN Institute. CRANN is the Centre for Research on Adaptive Nanostructures and Nanodevices attached to Trinity College, Dublin. Otherwise, SFI funds research in the areas of science, technology and mathematics.
Demystifying Chemical Reactions Through AI
The team published a paper highlighting its work in Science Advances. A central premise of its work is a new methodology to model activities at an atomic level. More specifically, the team has presented a model which provides for a more expedient and efficient way for researchers to determine what occurs within chemical and biochemical reactions.
Research of this nature is expensive. With this approach – empowered and enabled through AI technology – research objectives have the potential to be achieved more accurately and covering greater depth, whilst remaining within research budget parameters.  The aerospace industry has been cited as one sector which could benefit from the model. Modeling to identify and test new materials in the industry is fraught with difficulty and with that, it proves to be costly.
"[AI] allows us to simulate any material at the atomic level in a shorter amount of time than traditional methods." — Prof. Stefano Sanvito
On the AMBER website, Researcher Dr. Alessandro Lunghi explained that in using these new models, the team "learnt the chemistry of the chemical bond just by looking at the reference molecular configurations we provided."
His colleague – Lead Investigator, Prof. Stefano Sanvito, clarified that it is standard practice for numerical techniques known as first principles to be utilised by scientists to simulate the behaviour of materials at an atomic level. "Using machine learning, which is a branch of artificial intelligence research, it allows us to simulate any material at the atomic level in a shorter amount of time than traditional methods," he stated.
The Broader Approach to AI Technology in Ireland
Big four multinational professional services company, PricewaterhouseCoopers (PwC) recently produced a report based upon a survey of CEOs which had some interesting findings from the perspective of AI technology. According to PwC, eight out of ten Irish financial services institutions believe that Artificial Intelligence (AI) will significantly change the way they do business in the next five years. Furthermore, the majority (81%) of surveyed CEOs felt that the Irish government needs to develop a national strategy and policies for AI that take into account how current and future workers can become more employable.
Whilst the report identified enthusiasm for the technology, it also highlights that the expectation of the change that AI will bring lags behind PwC's findings in many other countries. Instances of implementation of the technology stand at 2% in Ireland compared with 6% globally. Meanwhile, PwC cite skills shortages relative to the technology as being a stumbling block towards greater implementation.
Towards an 'AI Island'
The Industrial Development Authority (IDA) – the state agency responsible for attracting foreign direct investment (FDI) into the country – is pitching Ireland as the 'AI Island'. Whilst some inroads have been made, there is still much to do to realise that aspiration.
In efforts to bridge the skills shortage, a number of third level courses focusing specifically on AI technology were launched at one of the country's national campuses last month. In May, Dublin based Comtrade Digital Services – a software services provider – launched AI Pop-Up Labs in Ireland – with the objective of demonstrating to Irish businesses how best they can utilise AI technology.
A report published by Skills Ireland late last year estimated that as many as 46,000 jobs could be lost in Ireland as a consequence of digital transformation over the next five years. However, the report also cites a net increase in the overall number of people employed nationally by 2023. Upskilling and workforce transition are key to this change. AI is front and centre in this context and a focus on it will be imperative for any economy in order to remain competitive in the immediate future.
While scientific achievements fueled by AI-powered research, like that of SFI, and private sector initiatives like AI Pop-Up Labs that encourage businesses to use the technology are signs of artificial intelligence gaining steam on the island, Ireland still has a long journey to increase AI implementation.