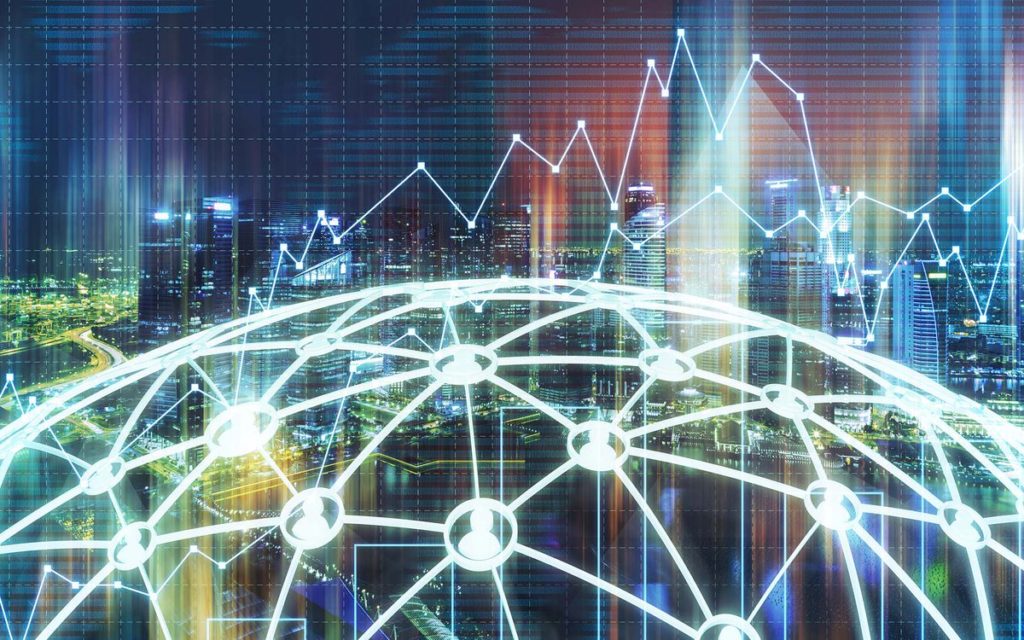 ---
IOST is one of the newest blockchain platforms ready to take on the European market. Already boasting four other offices around the globe in Beijing, Seoul, San Francisco and Singapore, their newest endeavour has seen the team descend on one of Europe's most sought-after tech hotspots, Berlin.
What the company has focussed upon is building a decentralised platform that allows both enterprises and individuals to host decentralised apps through IOST. Having recently deployed their testnet node, as well as recently partnering with a number of promising blockchain initiatives as part of their blockchain accelerator BlueHill, the startup is making leaps and bounds in the realm and continues to eye Europe for its promising tech ecosystem.
'There are so many of these different blockchain platforms … and if you think about these enterprise scale and mass adopted scale use cases, a lot of the platforms nowadays aren't really able to handle that and for this reason, you have this trilemma,'' IOST European Growth Lead, Leeho Lim recently told me. ''You have these three parameters of security: decentralization, throughput …. and anytime you try to optimize you are ultimately sacrificing on the on the third grade.''
The dilemma that Lim speaks about in regards to blockchain platforms is that encompassing all the features that are required for large-scale projects has thus far proven difficult, which is in fact exactly what IOST are working to find an answer to.
''The USP (Unique Selling Point) is trying to figure out a platform that can that is all decentralized, secure and stable.''
But with an already international stronghold in Asia and the United States, what is it about Europe that startups of this calibre are drawn to?
''I think a big rationale for why we decided to open in Europe specifically, and in Berlin for our European headquarters specifically, was because of the blockchain ecosystem over here,'' Lim explained. ''If you think about some of the projects that are already headquartered out of here, you have a lot of these big names such as Lisk, you have BigchainDB, you have Ethereum and list kind of goes on and on.''
It was the appeal of a burgeoning ecosystem of blockchain tech, and a community of specialists who are all pioneering the blockchain field which saw Berlin rise to the top of the list for a new IOST European office. What's more, with the capital currently hosting Berlin Blockchain Week, the company sees the appeal of the German ecosystem's approach to blockchain and cryptocurrency as an exciting market to delve into.
Despite the abundance of blockchain innovators that have descended on Berlin, the IOST team don't see this as competition and instead welcome the community aspect that Berlin's tech scene has to offer.
''It just kind of speaks to the ecosystem and the enthusiasm of blockchain technology … and then also the developer community which is also very important,'' Lim told me. The large contingency of people that live and breathe Berlin's technology and entrepreneurial scene, and particularly blockchain, speaks to an overarching confidence and belief in what the technology has the potential to eventually achieve.
''I think it's an exciting time for blockchain.''
Like many in the blockchain arena, however, the mission for the community now is to try and separate the seemingly inextricable link between blockchain and cryptocurrencies, and uncover the further potential that blockchain could possess.
''Obviously, you have this cryptocurrency craze, yet cryptocurrency is only one use case of blockchain.''
''I don't think that there is no merit in cryptocurrency because I do find a lot of interesting fintech applications, but I also see multiple other avenues where I think blockchain technology can have a big effect,'' Lim continued. With an increasing amount of state regulation seeping into blockchain initiatives around Europe, what companies such as IOST hope for is to strike the right balance between blockchain and cryptocurrency in order to not deter from further development in the technology.
For now, firmly secured in the Berlin ecosystem, IOST is looking at scalability and the opportunity to fully build a scalable blockchain system that caters to enterprise-level projects. What's more, Lim hinted that talks were in the mill about the potential of medical data tracking within the blockchain. As for the rest of Europe, IOST is not finished with just Berlin. The allure of the UK's thriving startup culture is something that the company is also eyeing as well as exploring the potential of Malta.
With a plethora of tech specialists, engineers and developers who have left top companies such as Google, Uber, Litecoin and Goldman Sachs in order to join the ranks of IOST, the company joins a selection of other blockchain specialists who are pioneering Berlin's startup culture and growth. Drawn to the excitement of Berlin's thriving ecosystem, combined with its affordability, incubator programmes and a plethora of venture capital funds hungry for new startups, IOST too contributes to the city's international image.
With thanks to IOST's Leeho Lim and Leo Udodov for speaking to 150Sec.