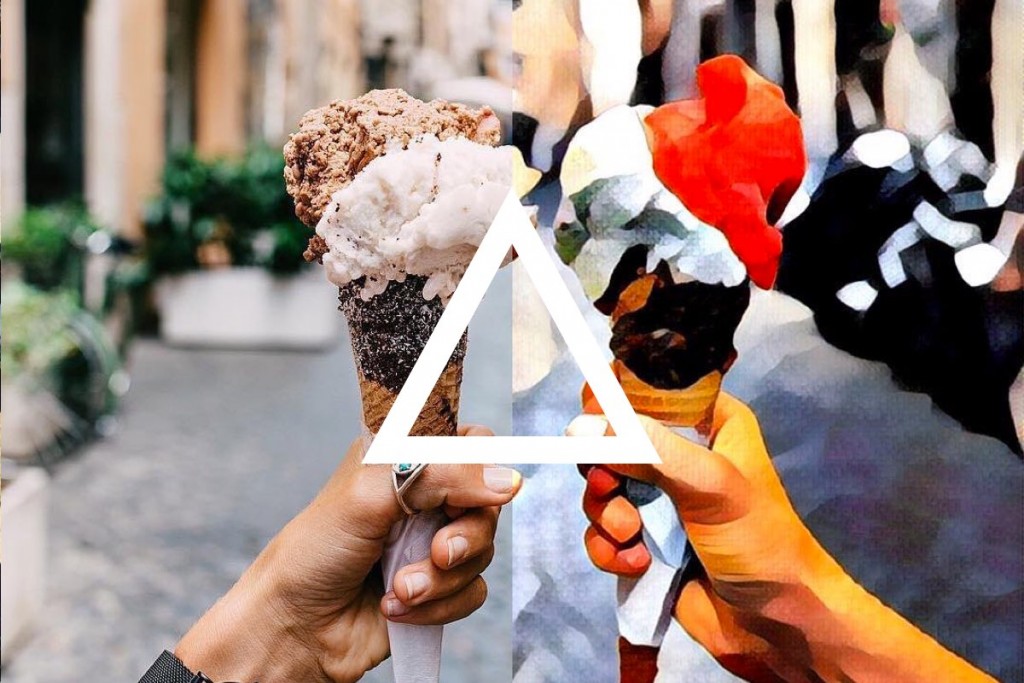 ---
Successfully launching a viral application on Apple Store or Google Play is the ultimate goal of any company. The virality of an app is characterized by the customers sharing it on their social networks, via chat and word of mouth with their close friends. Such popularity is the best possible scenario for any kind of app that leads to fast monetization opportunities. The word of mouth does not cost you a penny and it is far more powerful than any paid forms of advertising.
Prisma is a sensational and viral iOS photo app in terms of hype that is now also available on Android. Google Play and App Store have been full of badly built and sketchy knockoffs on Prisma. There are lots of great strategies out there, and we've asked The App Solutions to share some simple ideas on how businesses can create a well-designed and viral app like Prisma. Try to follow these 5 helpful tips to aid your app in going viral:
#1 Find your niche
First of all, in order to become viral and offer high-quality entertainment, your app has to be a gem, meaning that it has something of value to share. It should be your customer's pride and joy, and, of course, it needs to be easily shareable. Prisma is the brand new app that enables users to change photos, usually selfies, according to the styles of famous artists using the machine learning technology of neural networks. The best part about Prisma is that you don't need to have any knowledge of photo-editing. It makes users feel so good about themselves –  they just need to use filters in the photos they took to feel pretty on them.
#2 Add gamification
Users' self-esteem and ego are the biggest drivers of virality. A viral app should create competition and motivate users to achieve smth and get rewarded. It should also ensure that the app makes users feel and look great. Prisma makes users feel happy about themselves while they use the app, therefore they are willing to show their unique creations to others. You should make it possible for users to create things they are proud of to instantly share them. Try to include texts that highlight how awesome your users are. The process of creating unique content is sure supposed to be fun and exciting. In addition, if you add some game-like elements into the app, it will create motivation and offer a certain fun competition within an app. A gamification effect can be achieved via a variety of rewards like badges, collectables, or placing players on the leaderboard. The idea of gamification is simple and profitable, namely, if you build digital rewards into your app for your real life efforts, your app users will be more motivated to use the app more often.
#3 Make your users return to the app
A viral app should offer seamless onboarding experience. With the help of gamification, you can keep your customers happy and have a great retention rate meaning that your app customers will use it on a constant basis. Customer acquisition is one of the most important mobile metrics. Marketing efforts are usually focused on gaining new users up, but in the majority of apps users are quite fickle and a quarter of them use it only once. It's a must to ensure that you do everything smooth for the first-time user experience to be better than expected and provide effective onboarding in order to create value. Best practices include the following rules to make your users want to repeat the app experience: one-step account creation, exposing information through action, not overloading users with information but offering functionality education if needed and using push notifications.
#4 Make it easy to share
Finally, with the above-mentioned approach, the most obvious thing to do is to offer social interaction possibilities within your app. It seems that the easiest part of it can be done only by adding share buttons to spread the results via Twitter, Facebook, and even email or text message. However,  this approach towards sharing actually doesn't work in a lot of occasions. Sometimes even the best content remains unsharable, and chances that people would want to share it seem virtually nonexistent.  In order to make people share something, try to implement a one-step sharing approach to have an easy process within the app. In addition, you can try to apply the "double viral loop" principle, described by Josh Elman, Partner at Greylock Partners, which does not only brings potential new customers in, but also re-engages their friends, which results in more engagement and more interest.
#5 Make all the components work together
Keeping things clear and consistent, makes it easy for people to use it as well as to link the app with their existing networks. Content, design and functions should work together to ensure a smooth customer journey. The best apps' experience is so effortless, it's like a "flow" – users are being completely absorbed in doing something and not being distracted by design elements or some hard to complete or confusing steps. To make users lose their sense of time and become completely involved, you need to remove all obstacles, difficulties and doubts that users might have when using your app or sharing its content. Make sure that the app is logical, consistent and easy-to-use. Try to regularly improve the app experience, add new features and make personalised content to secure that the more people use the app, the more value they receive.
No matter what kind of business you are in and what kind of app you want to create, either it is a game or a utility, it makes sense to reach as many people as possible. All the apps should be created to be viral like Prisma to make the lives of your audience, solve the problem or offer entertainment. In addition, to make the app development process as smooth as possible, you can also follow this app development guide that will help you successfully launch your own mobile application and make it desirable for users.
[easy-tweet tweet="How to create a #viral #app like Prisma in 5 simple steps" user="150sec" url="http://goo.gl/P1TeG6″]