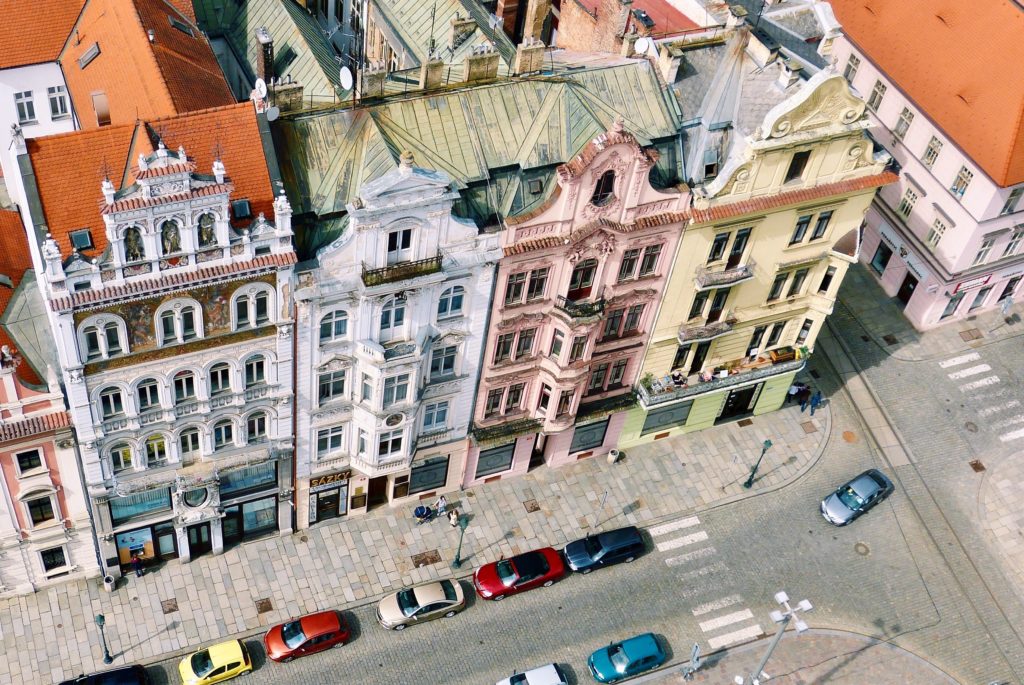 Featured
---
Ljubljana, Prague, Bratislava and Vilnius emerge as green leaders among Central and Eastern European capitals, a new rating shows. In a region often associated with polluting industries and outdated infrastructure, how did they succeed in beating London or Paris?
Last Friday, February 15, thousands of students from across Europe decided to skip school and instead took to the streets in order to raise awareness of climate change. Inspired by a single student called Greta Thunberg in Sweden, it signals a growing worldwide movement, particularly by young people to collectively change the environmental texture of the world.
England, Germany, France and Belgium all saw their own respective marches in the run-up to March 15. On this day global protests are anticipated to sweep the world, in a year that is predicted to see a rise in more environmentally aware citizens. The result, so far, is headlines around the world and powerful photos that visualize the demands by the young for governments to ensure their future is guaranteed and safe.
There are ten factors that come into play when considering the overall 'greenness' of a particular city, according to Comparethemarket.  And 'greenness' might in turn become a factor that appeals to the allure of the startups and entrepreneurs of the future, and those who will pioneer change in the decades to come.
Vienna, Bern and Helsinki were awarded the top spots for eco-compatibility by the comparison website. Measurable factors such as annual air pollutant levels, amount of time spent in traffic and average CO2 levels produced by each person, all came into play when determining the leading cities.
PM10 and PM 2.5 levels are now becoming a growing concern for cities around the globe. It refers to tiny pollutant particles caused by vehicle combustion and industrial machinery which can lead to anything from breathing to heart problems. In areas of India, for example, measured PM10 levels are almost double what was originally expected. Similar alarming results are now seeping into Western countries.
Air pollution forms just one area in which the study looked into, using a number of scientific listings to confirm their findings across the board. The extensive analysis, which addressed each capital city in Europe, went as far as searching tourism websites and government reports to factor the current amount of cycle lanes across each city.
Central and Eastern Europe struggling to tear down 'coal curtain'
Casting out gaze towards central and eastern Europe, however, it was only at position ten that a contender from the area emerged. Slovenia's Ljubljana achieved the first ranking of the region for greenness. Consequently, it seems that climate-sensitive and greener policies, which are pivotal for the development of eco-savvy cities, have been difficult to pick up by a number of central and eastern European governments.
One of the main issues was dubbed as the 'coal curtain' and saw a number of countries in the region take the lead in mining and coal use as western Europe loosened its grip in preference of more sustainable solutions. According to PowerMag, as recent as 2015 one in four kilowatt hours were produced by burning coal. Of that, 68% of Lignite and 79% of hard coal was mined in Germany, Poland and the Czech Republic.
But not all of the region is cast behind the black coal curtain. A number of green-city leaders are emerging in the scoreboard: Coming in at number 11 in this year's green city ranking, the Czech capital of Prague in central Europe sees almost 78% of its citizens walk or cycle to work, in comparison to taking a car. At number 12 in the list, neighbouring Slovakia's capital Bratislava, however, boasts even greener spaces than Prague. It falls, however, when it comes to the number of cycle lanes and time spent waiting in traffic. Vilnius, in Lithuania, takes number 13 in the ranks, yet has a much higher production of CO2 rate per person, as opposed to its lower-ranking counterparts.  Moreover, this block of CEE countries leaving in green city ranking, are even taking the lead above leading entrepreneurial cities such as London and Paris.
Ljubljana
The city was already awarded as a Green City Capital in 2016. Since then, their green ambition has not diminished. According to the European Council, ''Ljubljana has also demonstrated how they have progressed in terms of the treatment of waste and wastewater. They have committed themselves to pursue a zero waste objective.''
The city has also been working hard to reduce CO2 amounts since as early as 2010. Ljubljana has planted an entire forest making up 1,400 hectares specifically to help offset CO2 pollution levels. A ban on cars in the city's historic capital, a push for more electric vehicles and construction of more environmentally sound buildings, are just some of the features which firmly secures the city's high-ranking spot in the leaderboards, according to the Slovenian Tourism Board.
Prague
''Our philosophy is that little lifestyle changes can add up and collectively make a difference,'' claims the team behind Prague's Green City Guide. The independent guide book provides travellers with an in-depth account of the city's eco-hotels, sustainable fashion outlets and socially-conscious websites, according to their site.
Independently run organisations such as this guide book as joined by much larger projects such as Ecocity Malesice, which is a housing project which brings both city living and increased sustainability to its residents. The city's Václav Havel Airport Prague has also set a precedent to reduce greenhouse emissions for takeoffs and landings at its site.
Bratislava
The Slovakian capital has long been talked about as already progressing into a 'smart city' due to growing awareness of technology and its potential to benefit the wellbeing of Bratislava's citizens. It is also the only city to participate in the EU-GUGLE initiative, which is geared at creating greener living opportunities through initiatives such as triple-glazed windows, amid hopes that the city will reduce its energy use by over 60% within the next five years.
Vilnius
According to the Calvert Journal, it is both the country's geographical position, surrounded by forest, and small population size that easily help to contribute to the Lithuanian capital's greener footprint. The news doesn't end there, however.
In 2015, the city launched the "energy-efficient redevelopment of urban areas in Lithuania," geared at investing in energy-efficient renovations and enhancing the sustainability and uses of space. Continuing on from this, residents in Vilnius were also able to see through an interactive map, the financial benefits they could gain from investing in more sustainable house features.  
And it keeps going: During Christmas last year, artists in Vilnius decided to wrap the city's Christmas Tree in a plastic wrapper in a bid to protest against consumerism and throw-away culture, revealing the growing awareness across the city.  What's more earlier this month, the Baltic's largest solar panel field was launched in the outskirts of Vilnius. According to reports, the park boasts a 1.4 MW power rating and was installed on top of the factory roof of a 'sustainable plastics' supplier.
What about the rest?
The reality is, that a number of New East locations are only just brushing off the smog-heavy titles that previously dogged their country's history. And it's no easy feat to wave goodbye to the coal-laden landscapes of particularly Eastern Europe given their economic value. In the streets, with petrol guzzling cars and older models such as the Auto Tatra of Trab are still the norm, although Czech Republic's Skoda does now produce its own Green Models . And the skylines of Soviet-style apartment blocks symbolize also energy inefficiency by maintaining single-pane glass windows. In summary, the scope of turning central and eastern Europe 'green' merely rears its head.  
But despite this, there are some green hotspots where citizens can really breathe easy, and the global momentum might ultimately lead to the necessary pressure for governments to really address the climate change crisis at hand.