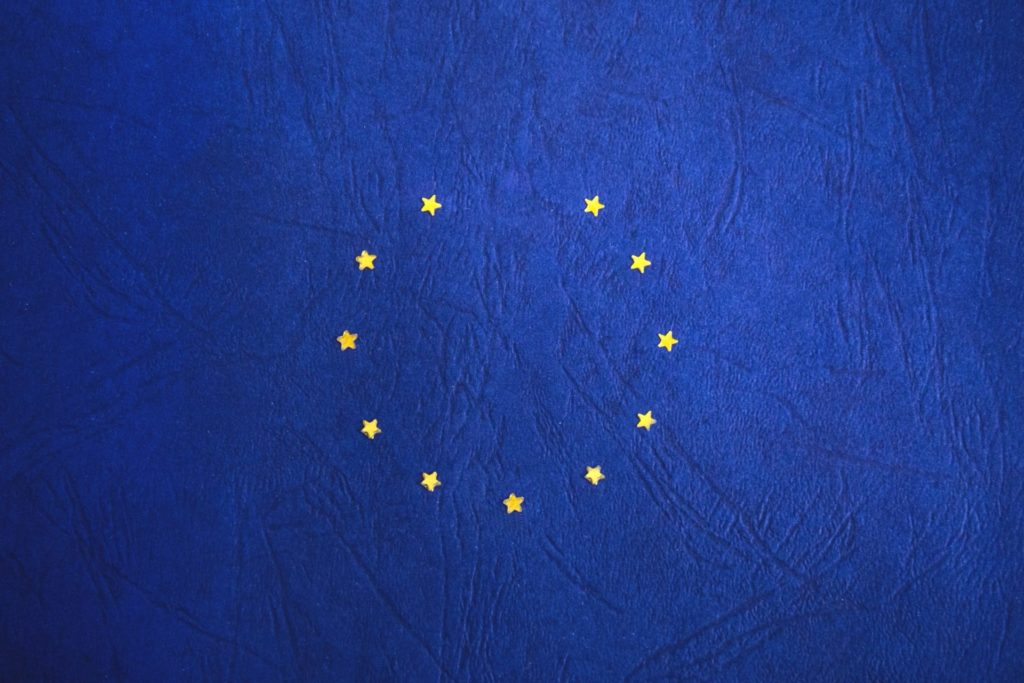 Cryptocurrency & Blockchain Technology
---
The 5th Anti-Money Laundering Directive (5AMLD) entered into law in July 2018, but only came into effect January 10, 2020. As a direct consequence of the new legislation, a number of blockchain startups have chosen to leave Europe.
Blockchain is destined to be a transformative force that will impact a whole range of industries in the region. And while the 5AMLD seeks to provide transparency and prevent money laundering, it may actually be damaging Europe's chances of building a successful blockchain economy.
Last September, 150sec looked at the danger of Europe losing the global race in blockchain technology. There are now signs that those concerns were not misplaced.
Objectives of the 5AMLD
The objectives of the directive are to increase transparency around who owns legal entities so as to prevent money laundering. These measures give European regulators improved access to information through centralised bank account registries. Furthermore, the anonymity surrounding virtual currencies and wallet providers is to be limited.
In Austria, failure to register a cryptocurrency-related business with a regulator will result in a €200,000 fine. Meanwhile, the Czech Republic is expected to enforce similar harsh fines in the region of €500,000. However, it's worth noting that each European member state is free to apply its own specific application of the regulations.
Increased overhead costs for startups
Prior to the enactment of the Directive in 2018, there had been an explosion in financing via Initial Coin Offerings (ICOs). ICOs are a form of fundraising through which company investors are issued with virtual tokens. Many investors were caught up in the mania surrounding ICO investing at the time. As a result, these offerings were largely unregulated and many were out-and-out scams.
Against that backdrop, it's easy to understand why EU legislators have taken action by enforcing 5AML. That said, regulation is always a balancing act and there have been unintended consequences.
Impact on data and privacy collection
In mid-December 2019, UK-based cryptocurrency wallet provider Bottle Pay announced it would cease trading as a direct consequence of the Directive. In a blog post, the company stated that the need to collect additional personal information "would alter the current experience" negatively for customers. Bottle Pay chose to shut down as it was not willing to inflict the change on its community.
On January 9, 2020, prominent cryptocurrency derivatives platform Deribit also announced that it was leaving its base in the Netherlands due to the new regulations. Finding the level of compliance far too arduous, the company is moving to Panama – a far lighter regulatory environment. On its website, Deribit stated that "the new regulations would put too high barriers for the majority of traders, both – regulatory and cost-wise".
"The new regulations would put too high barriers for the majority of traders, both – regulatory and cost-wise."

Deribit
A growing list of companies taking action in response to the 5AMLD has formed. Chopcoin – a Bitcoin rewards system along with cryptocurrency mining pool Simplecoin decided it's easier simply to shut down. On January 16, 2020, Kyberswap – a platform for converting Ethereum ERC20 tokens – revealed that it was moving jurisdiction from Malta to the British Virgin Islands as a result of the Directive.
The need for a regulatory balance
Most business sectors need some form of regulation. However, a delicate balance has to be struck or startups can't function and give way under the mounting regulatory burden. The EU has set out how firms must behave. Still, if innovative startups are closing down or moving further afield, the region is going to lose competitive advantage to the likes of China and the US who have not imposed comparable regulation.