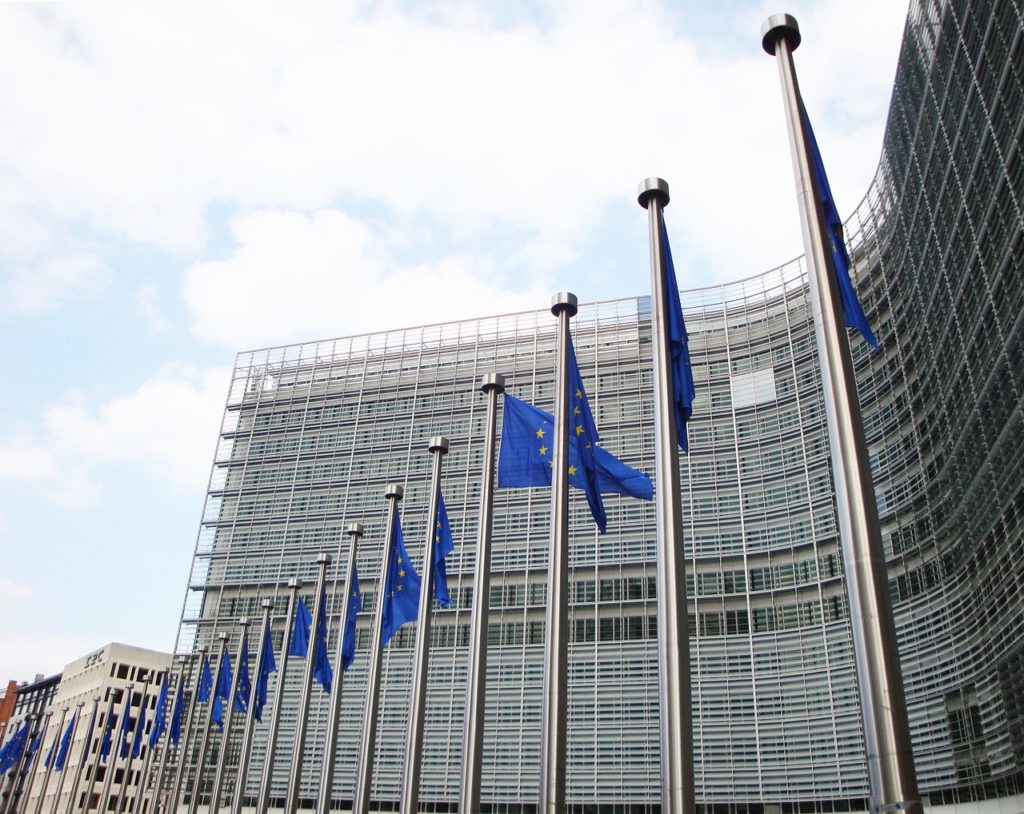 Startups
---
"Today, the avail­abil­i­ty of tal­ent, not the lack of cap­i­tal, is the biggest bot­tle­neck to growth of Euro­pean startups": Leading European startups, including Farfetch, HelloFresh, DeliveryHero and Taxify, have signed a letter urging EU policymakers to address what they see are restrictive regulation for rewarding employees with stock options. Startups lobby to create an EU-wide system based on the successful models of Estonia, UK and France.
"The days of living in Silicon Valley's shadow are over. We no longer lack ambition and capital" reads the letter signed by the Who's Who of Europe's startups. " Running under the campaign name 'Not Optional', the letter will be send to EU policymakers on January 7th in the new year but is already creating a buzz across EU media outlets.
The letter urges the EU to reform and harmonize the employee stock option ownership rules across countries, which are currently governed at national, not EU level. The patchwork of "often archaic and highly ineffective" regulation and taxation rules renders it complicated and expensive to implement stock options, startups claim.  According to letter, this constitutes the No. 1 headache of tech startups trying to lure the brightest minds with attractive reward systems.
Stock Options: The "Wonder Weapon" to attract top talent?
In the last years, lobbying efforts of Europe's startups have focussed on attracting and injecting more venture capital (VC) in the sector, explained Martin Mignot from VC firm Index Ventures. A lobby effort with success: Last year, 3,500 European companies received a combined $19 billion in venture investment – four times more than just five years ago.
Leading startups are now changing course: "The good news is there is no longer a short­age of cap­i­tal for tru­ly ambi­tious founders", reads the letter. The bad news? Talent has become the crucial bottleneck, and EU startups cannot compete against deep-pocketed corporations on classic salaries and benefits alone, say the organizers of the call.
Employee stock options, dubbed ESOPs, are basically contracts that fix a 'strike price' for which the holder can buy a share of the company's stock at a later time. In the ideal case, a startup is flourishing in future – and employees can exercise their stock options to cheaply buy the company's stock for selling it at a significant gain. Contrary to ordinary stock that might drop far below their original price and cause significant financial losses, the worst-case scenario of stock options is zero gains, but also no losses.
It is easy to see why ESOPs are popular in the startup world: They avoid direct payments at a time when the company is struggling on cash and create incentives for employees to contribute to the startup's long-term success. For example, Farfetch, a signatory to the letter, has implemented the policy to offer every full-time an option grant. Dubbed 'Farfetch for All',  it has become a "key part of our culture and our employer brand", the company is quoted.
On the other hand, ESOPs can become a "lottery ticket" for employees, say critics – among other issues, stock prices might not reflect employee progress, employees join at a time when the company's stock is already doing well, or the company crashes and never makes it to a public offering of stock.
One main issue that determines whether stock options can live up to be hoped-for 'carrot' attracting startup talent is how the capital gains are regulated and taxed. And here, the rules in Europe can be quite unfavorable: In Belgium, for example, taxes are paid on stock options when they are granted, not when they are exercised – meaning if the stock price drops and the option becomes worthless, the employee effectively paid for nothing.
Estonia's regulation is "Best Practice", say leading EU Startups
To compare the situation, Europe's startups are eying over the Atlantic to arch rival Silicon Valley. Indeed, according to a recent study, employees of European startups own on average half as much of the companies they work for compared with their US peers.  The conditions are deemed generally unfavorable in much of Europe, where "employees will be paying a high strike price, and they will be taxed heavily upon exercise as well as sale". Furthermore, those who leave often get nothing, the study claims. The view is shared by the 'Not Optional' campaign: "The major­i­ty, includ­ing Ger­many and Spain, lag behind", the letter claims.
However, at the top of the pack are the UK, France and Estonia, whose existing models could be the basis for a EU-wide harmonized system in the future. For example, in Estonia, the regulation clearly stipulates that no tax is to be paid when the stock option is granted to an employee, but only when it is exercised. Furthermore, some exemptions are present, such as relieving the company from paying any tax on the option if it is exercised after more than three years. According to a forthcoming ranking to be released at Slush conference, Estonia was named No. 1 country in terms of ease of using stock options – even beating overseas rivals such as the US or Canada.
It could be another medal going to Estonia, a country globally ranked at No. 12 for its ease of doing business and widely known as a pioneer of the digital transformation of its economy. Earlier this year, Estonian startup and Uber rival Taxify reached Unicorn status, joining the club of companies valued at more than one billion US dollars. Taxify's CEO and founder Markus Villig is among the signatures of the letter to EU policymakers.
"The battle for talent has never been more heated", reports VC firm Atomico in their annual survey on the state of European Tech. Especially with the uncertainty of Brexit looming over Europe's economic prospects for the next years, many place their hope on innovative, tech-savvy startups to defend the place of the 'Old Continent' in the global economy.
However, leading heads of Europe's startup elite is placing their own demands on what they need to thrive. "The next Google, Amazon or Netflix could well come from Europe, but for that to happen, reforming the rules of employee ownership is definitely not optional", concludes the plea of Europe's leading startups in their letter.