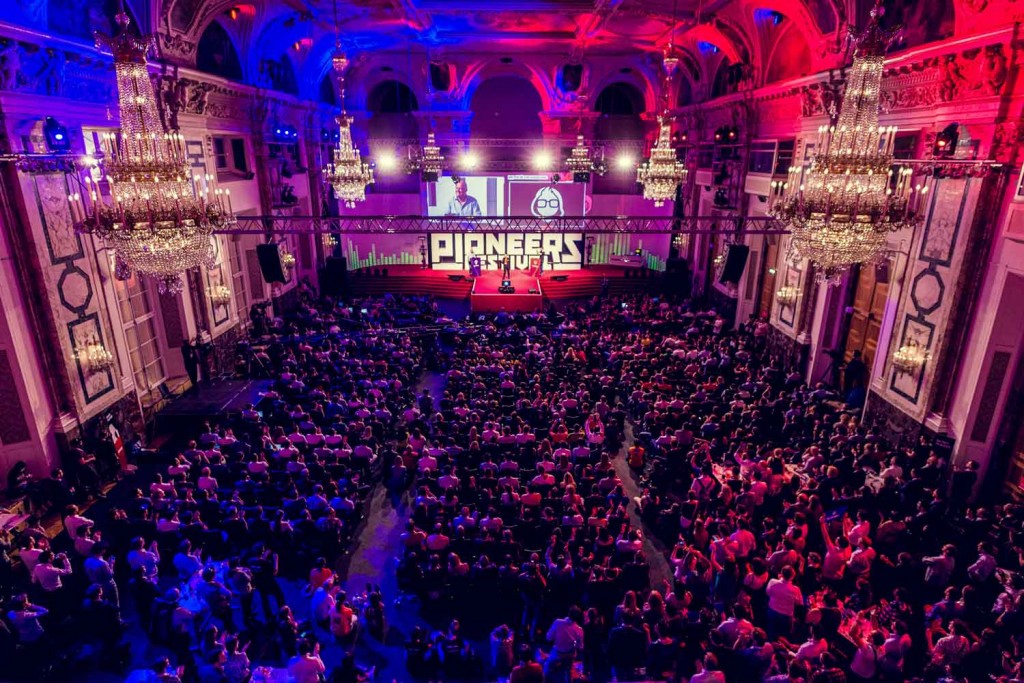 ---
Here's the list of the best tech, digital and startup events in Central and Eastern Europe, happening on May 2016.
We'll start this with Pioneers Festival, the most influential event in the region for future technologies and entrepreneurship. It will take place on 24/25 May in Vienna, Austria at the Hofburg Imperial Palace. We are media partners of the conferences and you'll be able to meet several 150sec team members there.
On  18-20 May, Gdansk, Poland, will the the host of what is probably the biggest tech conference in the region, infoShare 2016 will bring together 5,000 tech professionals, developers, entrepreneurs and innovation leaders for one outstanding event. We're media partners of the event and some members of our team will be there to cover the event.
Right before that, on May 17th, Gdansk will also be the host of the Pipeline Summit, the first of it's kind Event for Sales and Business Development professionals in Poland.
Cluj, Romania will be the host of the third edition of Techsylvania, a leading technology event that gathers tech enthusiasts, business people and developers. As media partners, some members of our Romanian team will be present at the conference.
[easy-tweet tweet="Don't miss these 19 BEST #Tech #Startup #Digital conferences happening in MAY in #CEE region" user="150sec" url="http://bit.ly/1N2jsbg"]
Also in Romania, our friends from Timisoara are organizing HackTM on may 20 to 22nd. This is one of the biggest Hackathons in the region, with more that 300 participants every year.
The Angel Capital EXPO Europe is the premier gathering of the angel capital community. The EXPO brings together angel investors and entrepreneurs looking for funding in Prague, Czech Republic on May 5th.
Spark.me is one of the biggest tech/business conferences in Southeast Europe. The conference has been organized annually since 2013, in Budva, Montenegro and this year it will take place on May 28-29.
On 11 and 12 of May, Maribor, Slovenia will be the host of PODIM, the largest conference on startups, entrepreneurship and innovation in the Alps-Adriatic region, with a focus for this year on "Hidden forces of startups or how startups revolutionize a business and its environment."
Vilnius, Lithuania will  host the Login conference, the largest gathering of internet and tech community in the Baltic States, where 150sec.com is a media partner.
In Sofia, Bulgaria, Digital|K claims to be the largest technology and startup event in South Eastern Europe. It will take place on may 19-20 and will host more than 2000 attendees
On May 19th, Novi Sad, Serbia, will be the host of #Geekstone Pub Talks  which is an event about inspirational talks with amazing developers.
Tallin, Estonia will host Latitude 59, claiming they are #EstonianMafia flagship tech conference. This is the 9th edition of the conference and will start on May31st.
Founders and sales people in Vienna can also join X2 Vienna on May 4th, to learn about the latest tech, tactics, strategies and hacks used by the world's fastest growing startups.
Staying in Vienna, on May 13th we'll have Entrepreneurship Avenue which is Europe's largest student-focused startup event series.
The Austrian capital city will also host The Open Hardware Europe Summit, for the first time taking place in Vienna, Austria. It's held on Saturday, 28th May 2016 at MAK (Museum of Applied Arts) as part of the Coded Cultures "Openism" festival, organised by the Research Institute for Arts and Technology.
Krakow, Poland will be the meeting point for marketing professionals attending KURSOR NA MARKETING event on May 10th.
Staying in Poland, but in the capital city of Warsaw, The STEM Education for Innovation conference will be held in Warsaw at the prestigious Copernicus Science Center, 31 May – 1 June 2016, having a theme of "Women in the forefront".
[easy-tweet tweet="Don't miss these 19 BEST #Tech #Startup #Digital conferences happening in MAY in #CEE region" user="150sec" url="http://bit.ly/1N2jsbg"]
Also, there are some Startup Weekend events taking place in the region that you might want to attend:
Startup Weekend UNI Novi Sad, Serbia – May 13 – 15
Startup Weekend Tirana, Albania – May 6 – 8
In case we forgot something, let us know 😉