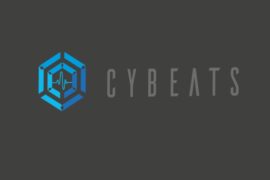 ---
Cybersecurity company Cybeats today announced it has raised a seed round of investment from iNovia Capital, Maple Leaf Angels (MLA48 II), and cybersecurity industry insiders Dr. Richard Reiner, Brian O'Higgins, and Brian Bourne.
Cybeats – which provides cyber defense solutions for Enterprise IoT infrastructure – additionally announced that investor and serial cybersecurity entrepreneur Dr. Richard Reiner will join the company as Chairman.
Cybeats has been a member of the L-SPARK accelerator, which gives early stage Canadian SaaS companies the tools to scale their businesses. They'll now use the funding to expand the company's services into EU and APAC markets, scale Cybeats' sales team, and to further develop new Artificial Intelligence and Machine Learning capabilities for the Cybeats platform.
The announcement comes at a critical moment in the war against cybercrime, and six months after the "NotPetya" malware exploited vulnerabilities in IoT devices to cause extensive damage to computer systems across the Ukraine, as well as in CEE countries Poland and Czech Republic. Last year saw 2.7 billion more Internet of Things (IoT) devices come online, with 2.8 billion more expected to come online this year. And with the multitudes of new IoT devices, so too come a multitude of new threats to cybersecurity.
Out of the billions of newly connected IoT devices, 70% of the most commonly used contain vulnerabilities, meaning an exponentially larger number of access points that need to be safeguarded from cyber criminals. Another recent example is the vulnerability in Intel's processor chips that allowed attackers to access kernel memory and dump data, including passwords and encryption keys.
With all these vulnerabilities, Cybeats believes the future of IoT protection in the global connected age will function similarly to how our own bodies detect, analyze and treat infections. For this reason, the company takes an "inside out" approach to cybersecurity – Cybeats software is embedded into devices, detecting the most sophisticated threats instantly and gathering data to help security professionals neutralize them. Cybeats' Cloud service then analyzes data from the infected device, and provides a full threat diagnosis and treatment plan.
And Cybeats's expansion into European markets is occurring at a moment when IoT cybersecurity is of special concern to European businesses. As vanguards of the "Industry 4.0" trend – the revolutionary changes in automation and data exchange within manufacturing technologies – European nations will rely on innovations in data privacy and cybersecurity; and this demand is all the more urgent given that EU member nations must demonstrate compliance with the EU's new General Data Protection Regulation (GDPR) this year.
"IoT essentially equips the internet with arms and legs, and brings about a whole new level of concern with safety and security. New technology is needed to address the problem, and Cybeats is right on course to deliver solutions," says industry insider and investor Brian O'Higgins.
Dr. Reiner, who brings to Cybeats many years of experience at the cutting edge of the cybersecurity industry, added, "IoT devices, until now, have been vulnerable and easy targets for hackers.  Cybeats protects IoT devices throughout their lifecycle, so enterprises can benefit from the value of IoT technologies without increasing their risk profile."
"I am thrilled by the generous support from our investors and their commitment validates our mission to provide a true cyber immune system for industrial, critical infrastructure and Enterprise IoT companies," said CEO and co-founder Dmitry Raidman about the investment.