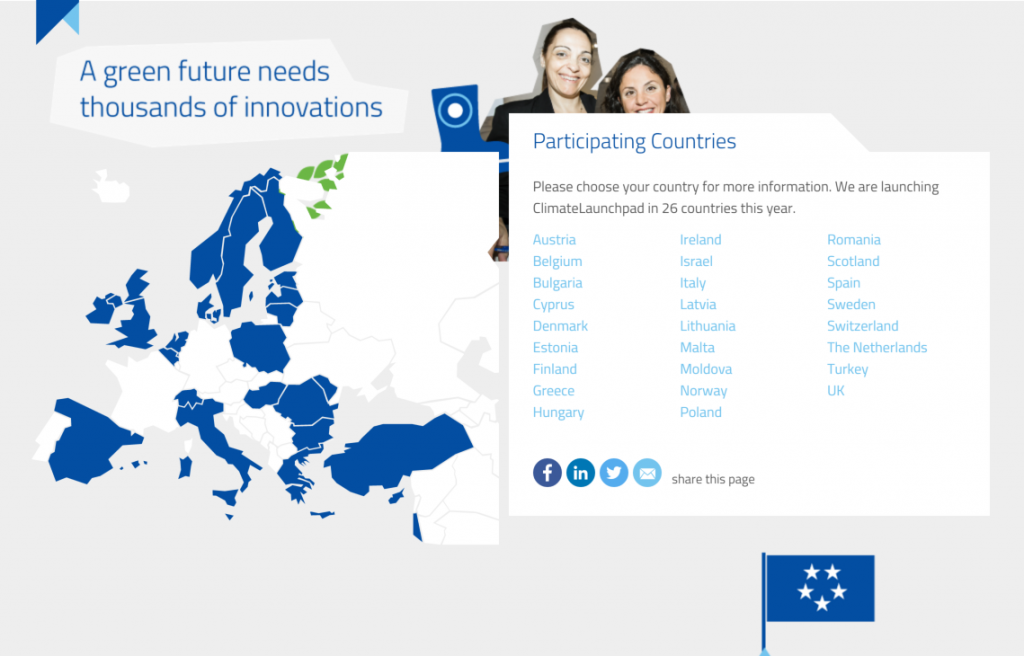 ---
In 2016 the Climate-KIC has initiated a new business idea competition that will once again create a stage for Europe's best innovators attempting to tackle climate change. Climate-KIC is an EU-funded initiative scouting for green innovations to be turned into successful businesses and has become the largest cleantech business idea competition.
If you are a company or an entrepreneur with a green business idea, ClimateLaunchpad competition might be a great opportunity for you. Once accepted, you will receive professional start-up training and get the chance to pitch your business idea in front of a National Jury. Country finalists will pitch in front of the selection board of the Climate-KIC Accelerator. The best teams will be accepted into the 18-months accelerator program for low-carbon start-ups and receive up to € 10,000.
ClimateLaunchpad is primarily addressing the very early stage start-ups, still in the prototyping stage, lacking funding or only with an idea in their minds. To become a participant, you have to be based in one of the 25 selected European countries. The projects can range from a new source of renewable energy over a mind shift idea in urban mobility to an ultimate solution for the food waste problem.
The applications can be submitted from April to June 2016, depending on the country and the European Finals will take place in Tallinn in October 2016.
Article written by our guest author Angelika Kim.