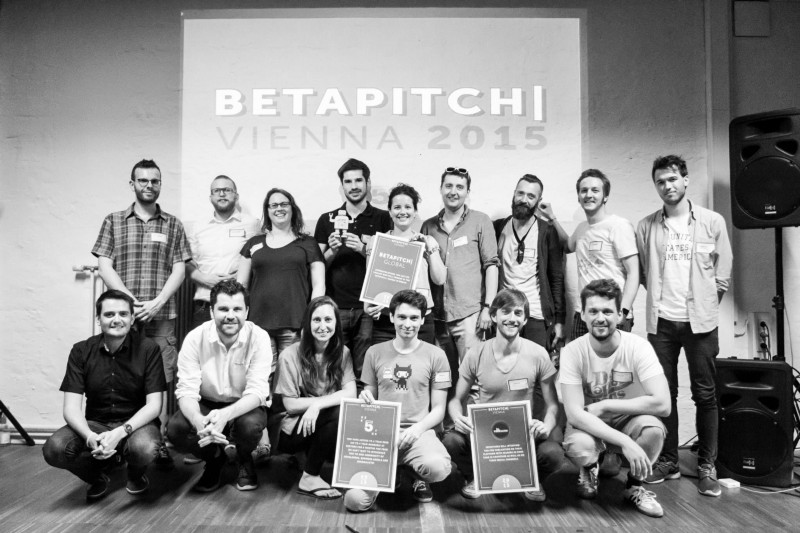 ---
betapitch is a startup competition powered by betahaus|Berlin. Local competitions are held in various cities, among them Vienna, during spring and summer of 2016. The winners from each city competition go up against each other at the betapitch global event in Berlin.
betapitch|Vienna will take place on April 14, 2016 at sektor5 Vienna. Teams must apply for their chance to pitch by April 1, 2016.
Startups have few more days left until April the 1st to submit their applications for betapitch|Vienna via the YouNoodle selection engine. Be prepared to answer all kinds of questions — not just about your idea and motivation, but also about your team, previous funding, etc.
After the closing date, sektor5 founder Yves Schulz, and managing director Floor Drees will select the 8 startups who will get to pitch at betapitch|Vienna.
On April 14, those 8 startups will each present their idea in a 5 minute pitch, followed by a 3 minute Q&A by the jury. There will be no audience questions but, of course, the event will be open to all startup enthusiasts. The entrance is free, but the organisers are asking visitors to register.
The jury that consists of startup founders and mentors from the startup ecosystem will then decide on the winner and the allocation of the prizes.
Everyone should feel comfortable to apply. I don't want to focus specifically on hardware or anything. It also doesn't matter whether you're still in the idea stage, have already launched or are somewhere in between those product stages, says Floor Drees.
Previous winners of betapitch|Vienna have included startups as diverse as rails development platform Drystorm, IoT solution Flatout, and Vienna Skill Smiths, which facilitates low-threshold learning and teaching experiences.