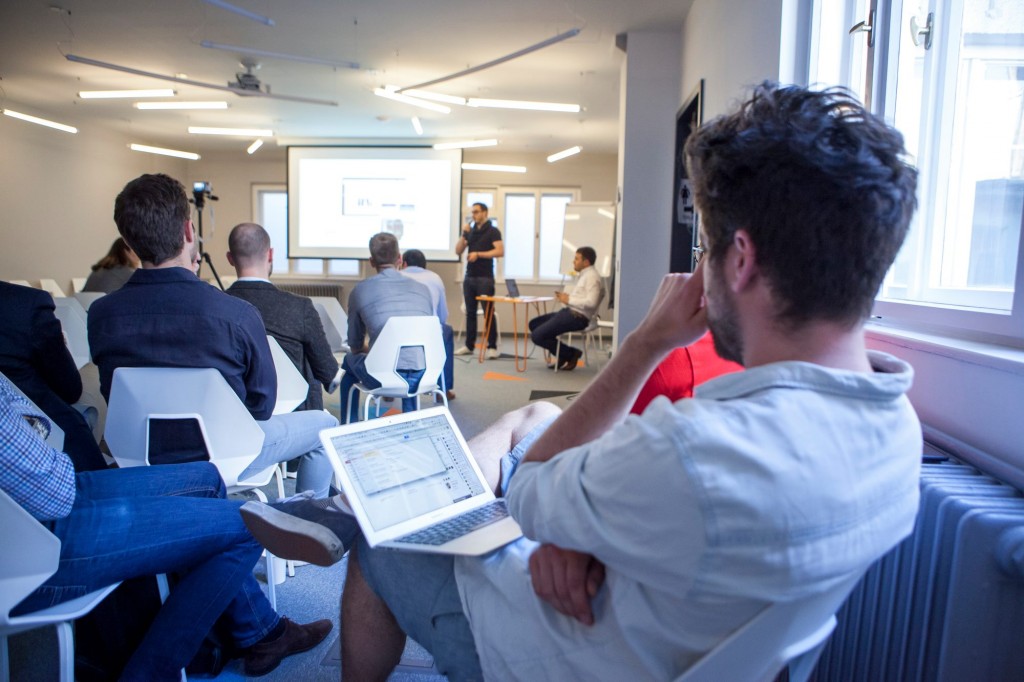 ---
Budapest's newest and largest coworking office and startup ecosystem player, Mosaik has opened its doors in June. Focusing primarily on tech startups, the 1000m2 two-story building has 40 shared and 60 flexible desks, an events space with a capacity to welcome over 150 guests, 6 private offices, several meeting rooms, a café, a startup library and an open air terrace.
"Mosaik is more than just a collection of square footage and desk space. Mosaik is a purpose-driven startup community ready to level up the Budapest tech scene. We support Budapest-based entrepreneurs with a platform for working, learning, connecting and growing in the friendliest co-working space in town."
The team is lead by former Design Terminal employee Csongor Biás, and the VC firm Fiedler Capital's two partners, Jordan Bocskov, and Robert Hegedues.
Mosaik opened up for a closed beta period at the end of April. Since then, they've hosted over 35 events, including Craft Conference and Pioneers Budapest. Over 30 international guest have spoken at the space already, including Jeff Burton, co–founder of EA Sports, Alexander Bibighaus, VP of Engineering at Cloudera and Thomas Schranz, CEO of Blossom.
Members include startups such as the local Bitcoin and cryptocurrency trader Shirai, the taxi white label app developing Cabsolutely, Intellyo, the content marketing scaling solution, the recently Series A funded football statistics startup Statzup and over a dozen smaller operations.
The future looks bright, too. Mosaik academy will launch this summer with several courses, one focusing on Data Science with speakers from Amazon, eBay, and Linkedin, a Product Management course with Prezi, Ustream and Skyskanner instructors and a couple growth focused sessions by New York Times Best Seller author, Peter Vlaskovits.
[easy-tweet tweet="Budapest's #Startup Ecosystem Just Got Upgraded With a New #Hub @mosaikbp" user="150sec" hashtags="CEEmakers" url="http://goo.gl/5QC0dQ"]
Next week, Mosaik will host a Town Hall event with TransferWise co-founder Kristo Käärmann to celebrate their new Budapest office and welcome the team to the city. Mosaik also collaborates with the bicycle-tech community TechBikers, who are going to finish their 300-kilometer Vienna-Bratislava-Budapest journey at the startup hub in September.