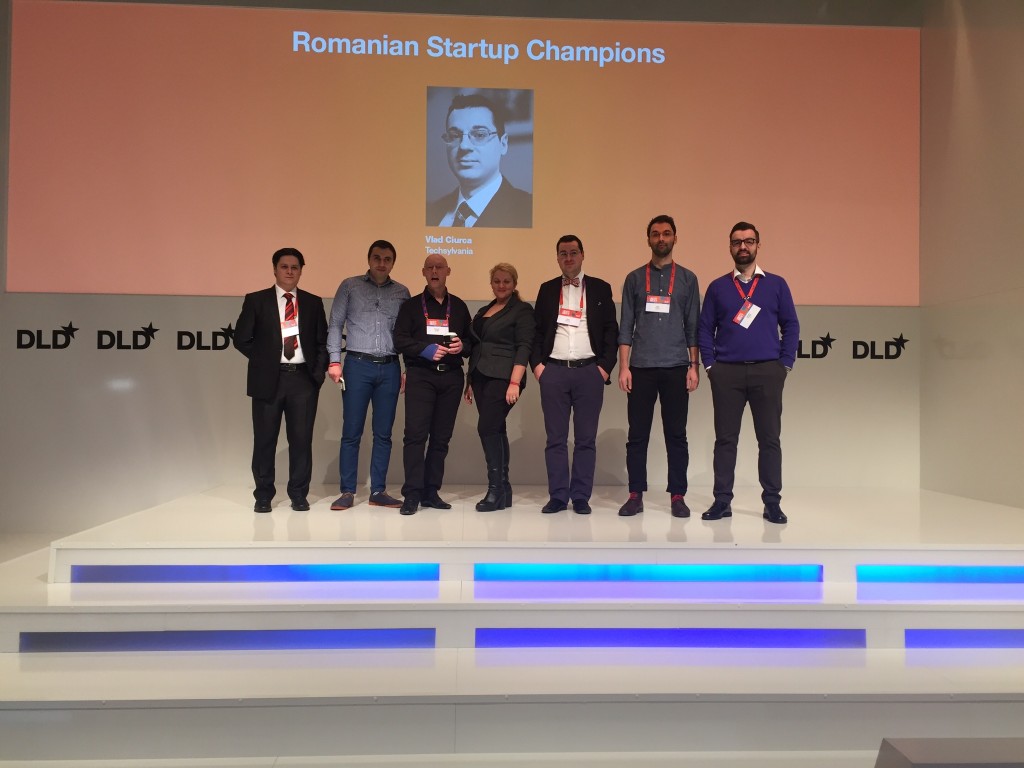 ---
There aren't many events in Europe to gather high-profile politicians, inspirational Nobel Peace prize winners, worldwide known business leaders and as well as top investors, or amazing founders in one place.
Yet, DLD Conference is the event that does this and even more at each edition dedicated to digital endeavours, offering the proper place for influencers & enthusiasts to meet and interact.
Several hundreds of professionals have attended the invitation-only conference on the 17-19th of January, in Munich. Briefly, there were only those who ought to be.
Romania was there, too, with a hand selected delegation of 5 startups:
DLD has organized a presentation panel especially for the above mentioned, inviting attendees at an informal Romanian Breakfast session in the 2nd day of the event.
"[…]participating as a startup delegation helps the ecosystem which is in a continuous process of development. People see the Romanian IT industry outsourcing-oriented, but bringing to light the emerging and growing product development activities helps to better value the Romanian market place.", says Robbert Visser, SkinVision CTO.
The startup delegation has been organised by Techsylvania, a leading technology event in EE who aims at connecting tech startup ecosystems to the Transylvania region and encourage collaboration opportunities between hubs.