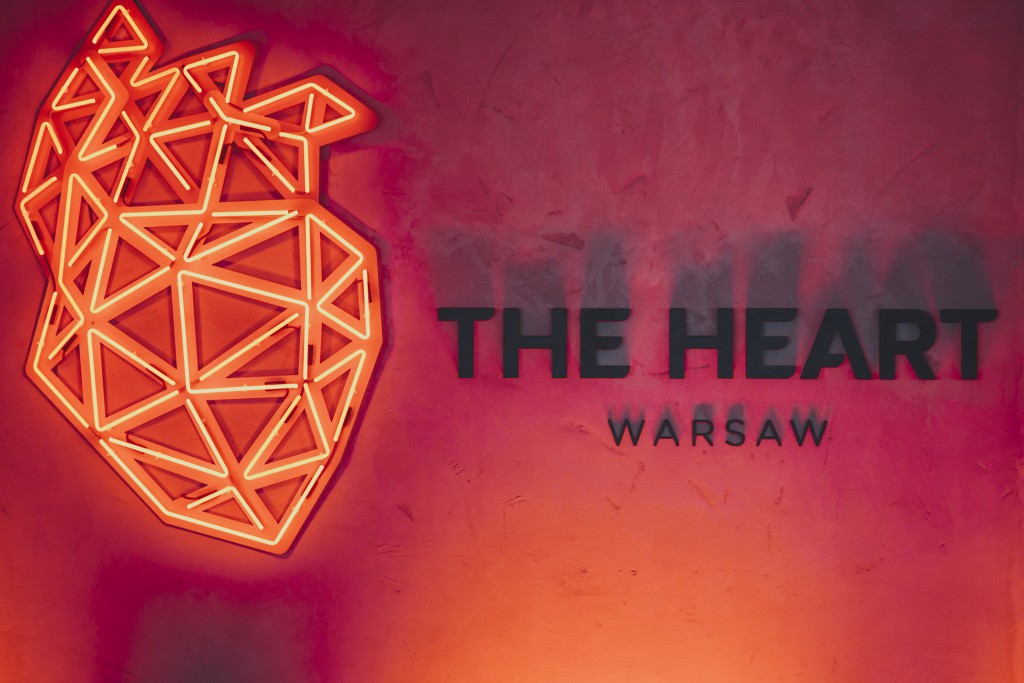 ---
International tech center The Heart Warsaw is already open and is about to foster corporate-startup collaboration. It will help international corporations to embrace the innovative potential of young tech companies.
Thanks to The Heart Warsaw, the best entrepreneurs from across the CEE region can get an opportunity to scale their businesses and expand into new markets. The center was established by D-RAFT company with support from Mastercard and Ghelamco Poland.
The startup ecosystem is a valuable source of innovation for large companies. Corporations have the resources and money, but they lack the agility of startups. We have seen repeatedly that the combination of these two worlds can be mutually beneficial – says Tomasz Rudolf, President of D-RAFT and Co-founder of The Heart Warsaw.
The support provided to corporations is comprehensive – from preparing the organization to work with startups, through dedicated scouting, up to pilot implementations. The Heart Warsaw will be a meeting place for the Corporate Club which already for two years has been focused on exchanging experiences of corporate leaders responsible for innovation and digital transformation. The project has been joined by organizations such as BNP Paribas, Orbis, ING Bank Slaski, PKO Polish Bank, EY, Microsoft and Samsung.
This initiative is about to complement the European ecosystem of incubators and accelerators, supporting mature startups in the next stages of development. Such companies can apply to join the ScaleUp Club, which brings together the best and ready-to-scale startups, and supports them in gaining corporate customers and partners. In this way, The Heart is building a group of companies aiming for fast global expansion.
The Heart Warsaw will launch comprehensive thematic programs related to areas such as: Omnichannel, HealthTech, Internet of Things and Smart City. The first has already kicked off – FinTech program is dedicated to the banking sector and the financial industry.
Within FinTech program, The Heart Warsaw is working closely with Mastercard StartPath, a global program for supporting the growth of startups. As a 50-year old FinTech company, Mastercard shares the know-how and experience on how to bring innovations to life. We understand and appreciate the benefits resulting from the cooperation with startups, both for business and for the economy as a whole. I believe that The Heart Warsaw can substantially contribute to establishing Poland as the regional leader of fintech – said Bartosz Ciołkowski, Country Manager at Mastercard Poland.
Corporate attempts to enter the startup industry are present on the market for a few years but nobody has found any successful recipe for making this cooperation profitable for both, corporations and startups. Corporate accelerators and incubators seem to not to be working as effectively as everyone would wish. That's why The Heart Warsaw seems to be a very interesting way to boost the interest of corporations in startup products. We are looking forward for the first success stories.