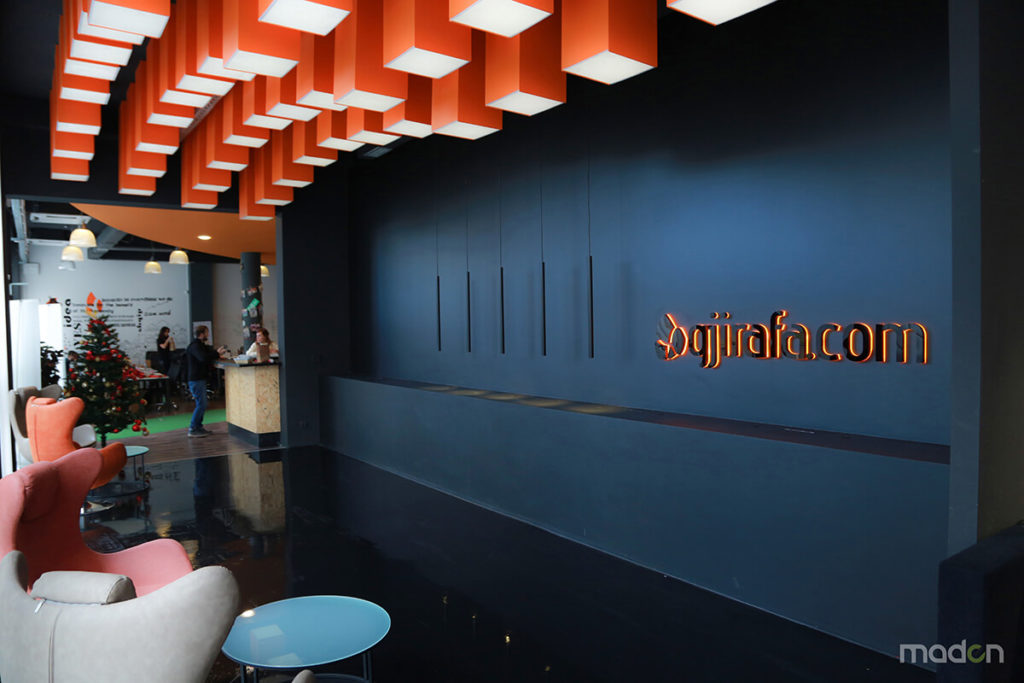 ---
Recently in Kosovo, U.S. Ambassador Greg Delawie announced the launch of local fintech startup Trekandi — the first startup to come out of Gjirafa Inc.'s new accelerator program, Gjirafa Lab.
Trekandi serves as an online platform where consumers and small businesses can transparently research and compare financial products, such credit options, minimizing time waste and visits to banks. As such, the platform enables users to find the best financing options available for their personal needs and business endeavors — a task that has historically proven to be both cumbersome and lacking in transparency.
At the launch event, Ambassador Delawie recognized the enormous potential the company has to foster the entrepreneurial spirit and economic growth within the region: "Transparency, competitiveness, and access to financing – these are three indispensable elements to any thriving economy, and all exemplified by the services of this one young company", he said.
The ambassador also commended the company for a particularly "special aspect" that runs counter to the norm within the country. Kosovo, like many other countries within CEE, has long experienced the problem of its smartest entrepreneurs leaving home in search of other opportunities abroad. However, Trekandi's CEO and founder, Jetmir Halimi, decided to return to his home in Kosovo to launch the company after spending many years in Switzerland where he worked in the financial sector.
Halimi's decision to return to Kosovo is therefore a strong testament to the fintech opportunities that exist within the region. Easypay Albania, for example, reached the top three in the Financial Inclusion category at the European Fintech Awards 2017, after becoming the first Albanian company nominated to the award. Additionally, the Elevator Lab fintech accelerator program received three Kosovo startup applications for its 2017 cohort, highlighting that the quality of applications far exceeded expectations. And in both Kosovo and Albania, banking institutions are already developing digital banking strategies to cater their millions of customers.
Safe and secure options for payment are now commonplace and easily available for large and small companies through services like Tidal Commerce. However, millennials have grown to appreciate the advantages of fintech products for personal finance, and are exploring new options to ensure financial wellness through technology. For this reason, the relatively untapped user base for fintech products in Albania and Kosovo is attracting the attention of startups and key players in the region.
As the first startup to launch from Gjirafa Lab, Trekandi exemplifies the Albanian accelerator's commitment to helping boost entrepreneurship in Albania, Kosovo, and neighbouring regions.
Gjirafa — the most successful startup in the Albanian-speaking world — originated in 2013 as an Albanian search engine and news aggregator akin to Yandex in Russia, but pivoted to also helping build the region's entrepreneurial spirit in early 2017 through a partnership with its three parent institutions — StartupYard, Rockaway Capital, and USAID.
"As you all know, it was only a few years ago that USAID joined a few other early investors who believed in Gjirafa's potential, who believed in the idea that an Albanian language search engine would flourish and grow and fill a need we had not even recognized before", said Delawie at the Gjirafa Lab announcement in February 2017.
"And now you've turned this idea into an engine of economic growth and job creation, and perhaps even more importantly, you've committed to giving back. And we are so proud to once again be your partner as you give back to other IT sector entrepreneurs, through mentoring and through direct investment, and by being an incubator for new ideas".
Together, Gjirafa Lab, Trekandi, and future startups to come from the accelerator program will likely develop the startup ecosystems within Albania and Kosovo even further.