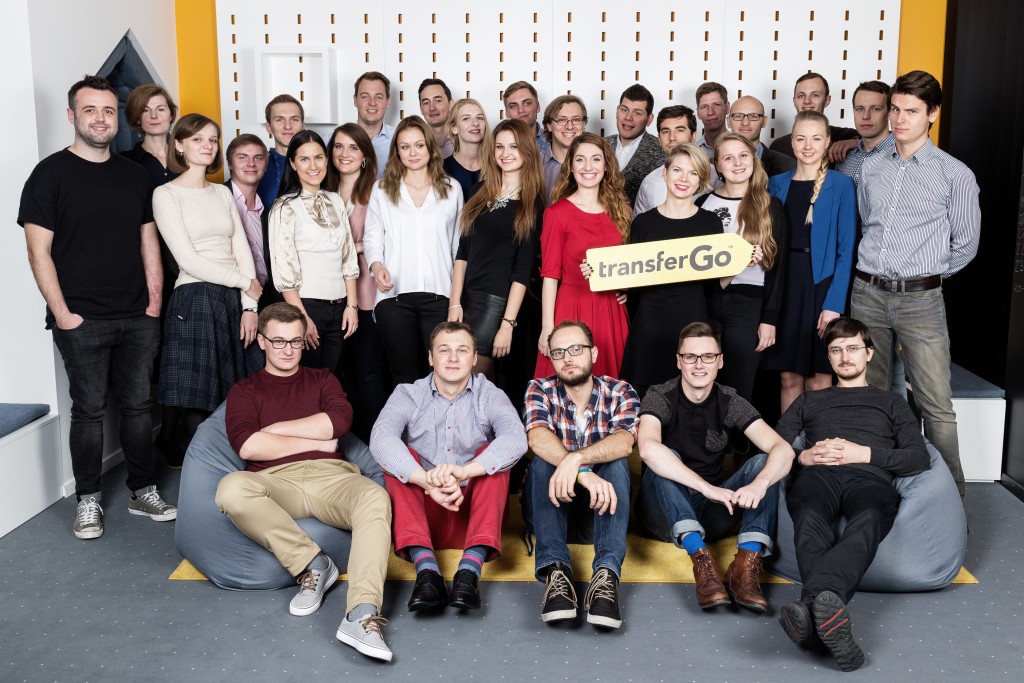 ---
TransferGo is currently the most convenient way to send money abroad for migrants and businesses: 10x cheaper than banks and cash bureaus, same business-day delivery and a guaranteed destination amount without any extra charge. TransferGo is a 'pure-play digital' international money transfer service that is regulated by the UK Financial Conduct Authority as an authorised payment institution.
The fintech startup launched and operated by four lithuaninan co-founders Justinas Lasevičius, Daumantas Dvilinskas, Arnas Lukoševičius and Edvinas Šeršniovas is one of the few members of Innovate Finance that has been invited to participate in the inaugural Global FinTech Nightcap event at the World Economic Forum in Davos (20 – 23 January).
A TransferGo's digital remittance service is based at Canary Wharf Group's Level39, Europe's largest technology accelerator space for fintech companies. TransferGo has grown significantly since its launch in 2013 and is now serving more than 100,000 customers, having transferred more than £100 million and grown its customer base 20 per cent each month.
One month ago, in December 2015 they secured record $2.5 million investment round; largest seed raise in money transfer space.
TransferGo was created after co-founder Daumantas Dvilinskas's frustration with cash bureaus and traditional banks charging too much to make payments. The business enables money transfers with no hidden fees, guaranteed destination amounts and close to real-time delivery. 
Since launching TransferGo has expanded transfer destinations to include Australia, Israel, South Africa and Canada, adding to 39 countries including the UK, Ireland, Spain, Poland, Austria, Romania, Cyprus, Switzerland, Estonia, Lithuania and the USA among others.
Mark Ransford, former investor at Apax Partners, said: "TransferGo is providing an essential service to migrants who want to send money home. These are the people who can least afford the high fees currently being charged by existing providers."
Find them on Facebook to learn more about their services.