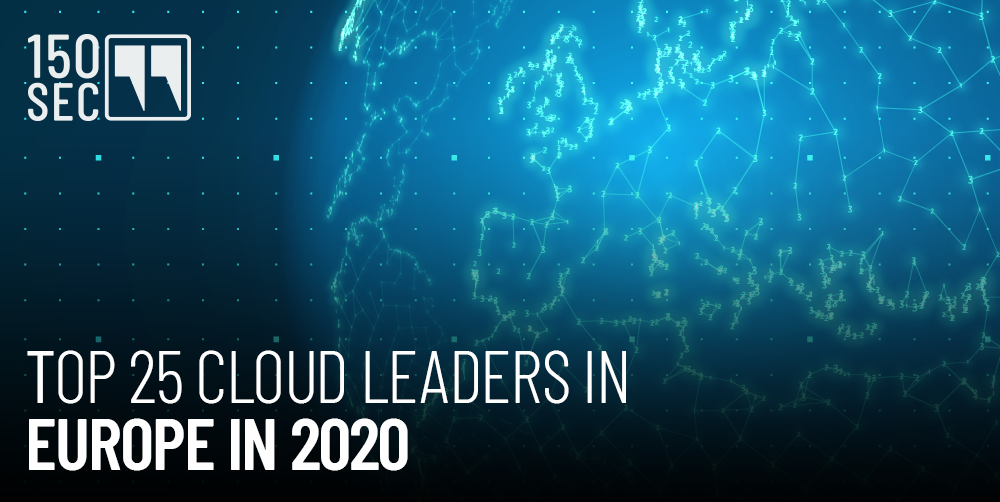 Featured
---
The coronavirus pandemic cast a dark shadow over the global economic landscape and locked millions of people in quarantine and out of business. It caused massive disruptions and losses. It wreaked havoc on jobs and pay. It made every day a struggle to survive for many and left the world reeling with fear, angst, and uncertainty.
There is no denying that the negative consequences of the outbreak will persist long after it is over, but it is also beyond dispute that the crisis pushed companies over the technology tipping point and reshaped businesses across all industries for the better.
Many companies had either laid the groundwork for or gradually started digital transformations long before COVID-19, but even some of the enterprises at the vanguard of technological breakthroughs were hesitant to switch to fully or mostly remote operations.
The pandemic was the burning platform that eventually forced laggards to take the much-anticipated plunge, though we wish it had not taken a global catastrophe to get us there.
According to a new McKinsey Global Survey, companies have accelerated the digitization of their customer and supply chain interactions as well as their internal activities by three to four years. And there has been a staggering seven-year increase, on average, in the rate at which businesses are developing digital or digitally enhanced offerings.
"Over the last few months, we've seen years-long digital transformation roadmaps compressed into days and weeks in order to adapt to the new normal," says Glenn Weinstein, chief customer officer at Twilio.
A recent global survey by the leading cloud communications and customer engagement platform found that the coronavirus sped up companies' digital strategies by an average of six years.
The frantic dash to get everything set up to support remote working threw a spotlight on cloud services providers who are pushing forward the idea that we should not lock ourselves into having data available only at fixed locations or locally on a hard drive or server.
Cloud computing—which allows users to store and access data, apps, and software over the internet—has made it possible for companies to modernize quickly with cheaper, easier-to-integrate solutions and to leapfrog some of the stages of development that the early starters had to move through.
In light of the broader adoption of online infrastructure offered by tech giants like Google, Microsoft, and Amazon, global investment in cloud services has surged in recent years and will keep rising.
In a 2018 forecast, research firm Gartner predicted that worldwide public cloud revenue would surpass $278 billion in 2021, up from $145 billion in 2017. The estimated figure is expected to rise sharply amid COVID-19, which Twilio calls "the digital accelerant of the decade".
As the cloud race heats up, some of the top players are ramping up their efforts to expand their footprint in Europe, which has traditionally suffered from a lack of native mega-cloud providers for a number of reasons—including a more cautious, pragmatic attitude toward new technology.
According to the International Data Corporation—a global market intelligence firm—Europe's public cloud market is expected to grow at least 22% annually until 2022.
And while well-established Chinese and American firms are competing for the European market, its untapped potential is being increasingly recognized and utilized by some emerging and large-scale local companies who are determined to hold the battle against the market leaders.
The innovation push in these corporations is being led by far-sighted, visionary leaders who are redrawing the boundaries of this thriving industry and reimagining its future.
Here is a list of 25 renowned ground-breakers and some rising stars in the sky of cloud computing in Europe: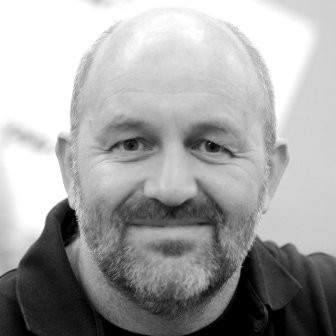 Werner Vogels, sometimes referred to as the "godfather of the cloud", is one of the architects behind Amazon's far-flung, expanding cloud empire that is Amazon Web Services (AWS)—the "world's most comprehensive and broadly adopted cloud platform".
An advocate of "democratizing business creation", Vogels has made it his mission to simplify operations and drive innovation through a low-cost, scalable, and reliable infrastructure that can be acquired on demand by anyone with a pay-as-you-go pricing model.
A self-proclaimed "troublemaker", he holds a Ph.D. in computer science from the Vrije Universiteit Amsterdam, Netherlands. He joined Amazon in 2004 from Cornell University where he left a footprint as a research scientist at the Computer Science Department.
Being part of Amazon does not mean Vogels would shy away from warning that the tech powerhouse will "go out of business within 10 to 15 years" if it fails to keep innovating.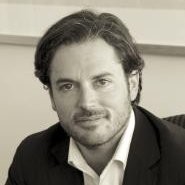 Stanislas de Rémur is the co-founder and CEO of Oodrive, which specializes in managing sensitive data. He launched the company in 2000 with the aim of creating "the first hard disk on the Internet".
The platform works towards the adoption of electronic signatures in companies and offers professional sharing and backup services that meet demanding French and international security standards.
Before pursuing his entrepreneurial dreams, Oodrive's CEO worked at JPMorgan and General Electric. He holds a master's degree in economics from Paris II and an MBA degree from the University of Melbourne.
Beatrice Kosowski stepped into her new role as president of IBM France in October, at a time when the technology giant with more than 350,000 employees globally was making cuts region-wide in Europe.
The global tech and cloud leader has data centers in Paris as well as Montpellier and offers a host of cloud-based solutions for businesses.
On her LinkedIn, Kosowski notes that she's a champion for technology for the embetterment of humanity, women in leadership roles, and of emerging technologies such as the cloud, artificial intelligence, and blockchain.
She's also a board member of Syntec Numérique, a union of French technology professionals.
Lynsey Cubbon is a member of an international dream team working at TheVentureCity, a novel venture and growth acceleration model that helps diverse founders achieve global impact.
As vice president of product for EMEA, Cubbon is dedicated to making sure that passion is infused into every single product coming out of TheVentureCity, which has produced an impressive array of successful startups in a variety of fields, including cloud computing.
In her own words, she combines "the vision and practical skills required to take a product from ideation right through to market readiness".
Equipped with years of experience in leading international teams in diverse industries such as power, online gambling, travel, and finance, she is establishing herself as a one-to-watch product manager. 
Cubbon, who studied computer science at the University of Chester, worked with startups in Asia before moving back to Europe to offer her knowledge and expertise to Ctrip companies, Travix, and Skyscanner.
Spain-based Daniel Aldea is the founder and CEO at Altostratus, which is a partner of Google and aims to guide and provide exceptional value to companies in the process of outsourcing to the cloud.
He is the man behind the mission that Altostratus pursues: To design and adapt digital solutions that the cloud offers us, helping companies to be more efficient, more competitive, and more innovative in their business areas.
Aldea has years of experience in product and sales management and believes that "the need to innovate in order to be prepared for a new global crisis has become a concern that will force many businesses to be reformulated."
Based in London and serving as senior director, Jane Armstrong leads higher education industry solutions and strategy for EMEA for Salesforce.org, the social impact center of Salesforce focused on partnering with the global community to tackle the world's biggest problems.
Salesforce.org has three distinct clouds—Nonprofit Cloud, Educational Cloud, and Philanthropy Cloud—which are meant to help clients be agile and achieve their missions by taking advantage of first-class technology.
Armstrong previously was the global head of marketing for Thomson Reuters and also worked in various international marketing roles at companies like General Electric and Bloomberg.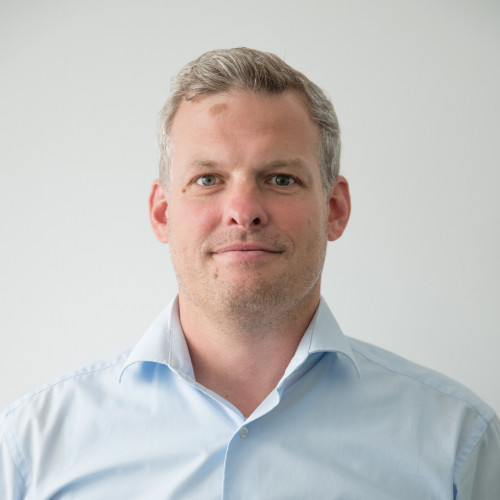 Nils Hueneke is the CEO of Plesk, a leading WebOps hosting platform to run, automate, and grow applications, websites, and hosting businesses.
A senior business leader with tremendous technical knowledge around cloud and hosting services, he began his career as the first sales employee in Europe's first control panel for servers: Confixx. He holds a master's degree in economics from the University of Oldenburg.
Hueneke wants to further the successful streak of Plesk, which is running on over 430,000 servers and automating 12M+ websites and 16.5M+ mail boxes.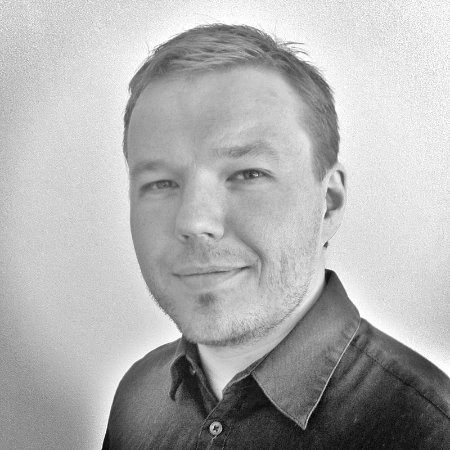 Born with entrepreneurial blood in his veins, Antti Vilpponen is leveraging his position as the CEO of UpCloud to make sure that small and medium-sized enterprises are not left behind in the race to gain favor in the eyes of their clients by offering top-notch experiences through cloud-powered solutions.
A graduate of the Helsinki School of Economics—which is now known as the Aalto University School of Business—the Finland-based tech enthusiast is pursuing a vision that has so far resulted in the development of the "world's fastest cloud servers with 100% uptime SLA" from eleven data centers around the globe.
Under Vilpponen's watch, UpCloud has earned the respect of thousands of SME business customers who "love" the platform for its high performance, reliable service, and competitive prices.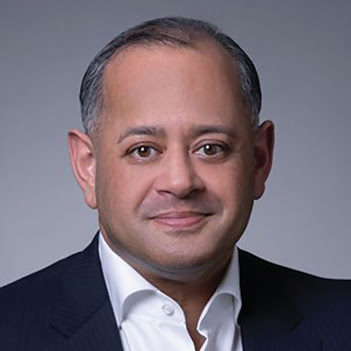 Nimesh Davé is the executive vice president of Global Cloud at Ingram Micro and president of Ingram Micro Cloud. Based in California, he's also a member of the worldwide executive team at Ingram Micro, the world's largest technology distributor.
A firm believer in "integrity" and "ethics", Davé is using his proven background in successfully transforming the digital landscape of businesses in over 60 countries and cultures to help Ingram Micro Cloud clients monetize and manage the entire lifecycle of cloud services, infrastructure, and IoT subscriptions.
Before Ingram Micro, Nimesh had a long career as vice president of Volume and Process for Tech Data Europe, another global technology distribution company.
Thanks to his tech savvy and that of his team members, Ingram Micro Cloud—which employs over 1,500 cloud specialists worldwide—is now raising the bar as one of the top cloud marketplace and end-to-end commerce platforms.
An advocate of "meaningful technology and the people behind it," Janet Todorova is helping expand the realm of entrepreneurship as head of expansion at the Founder Institute—the world's largest pre-seed startup accelerator that has helped launch over 4,500 companies across 200+ cities and six continents.
The educational experience of Todorova, who is also the managing director of FI Bulgaria Office, includes degrees in advertising, finance, and entrepreneurship. Her team has put together a resource list for startups in Bulgaria, featuring a number of cloud-focused events and meetups.
Todorova is also the co-founder of React.NotAConf, which brings together a community of React enthusiasts, and SofiaStartup, an initiative aimed at "helping startups to grow and grown-ups to start."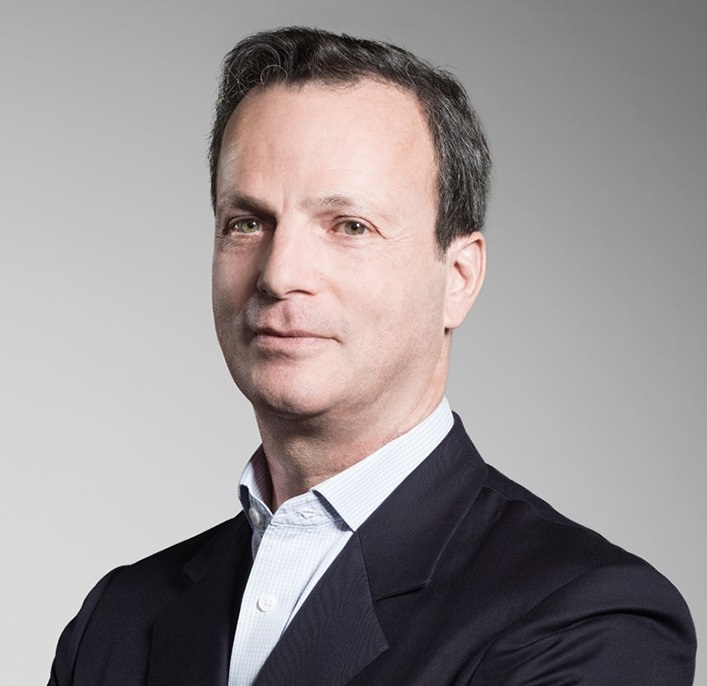 Daniel Fried acts as the general manager and senior vice president EMEA at Swiss-based Veeam. The company is a global leader in intelligent data management, providing data protection built for modern enterprises challenges, such as hybrid cloud acceleration, backup modernization, and data security and compliance.
Fried oversees the strategic direction of the EMEA organization and expansion across all segments and geographies. He joined Veeam from VMware and has also worked for Alcatel and Philips during his career that spans over 25 years.
Fried earned a master's degree in electrical engineering and mathematics from École Centrale Paris and has a wealth of international experience across various cultures, having lived in Asia, the U.S., and Europe.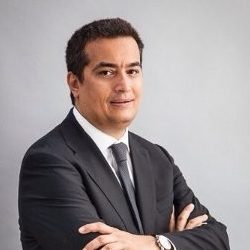 In his CEO role, Alessandro Cozzi has been guiding the growth of Wiit, an Italian leader in providing hosted private and hybrid cloud services for businesses who require critical application management and business continuity services.
In September, the company made its first expansion out of its home country, Italy, when it acquired myLoc, a German provider of cloud and colocation services for enterprises and individuals.
Cozzi has worked for years in the outsourcing and offshoring industry and is highly skilled in business process, business planning, business development, customer relationship management, and IT service management.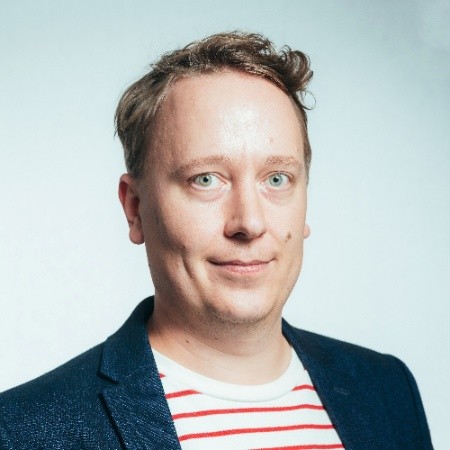 Oskari Saarenmaa has established himself as a force to be reckoned with in the world of cloud computing as the CEO and co-founder of Aiven, an automated cloud operations platform.
Aiven enables customers to "accelerate application innovation through a modern, fully-managed open source data infrastructure immediately deployable in public clouds, including AWS, Google Cloud Platform, and Microsoft Azure".
Before launching Aiven, Saarenmaa worked directly and in consulting engagements with a large number of organizations in the Nordics on software infrastructure, ranging from database scalability to network security and private cloud implementations.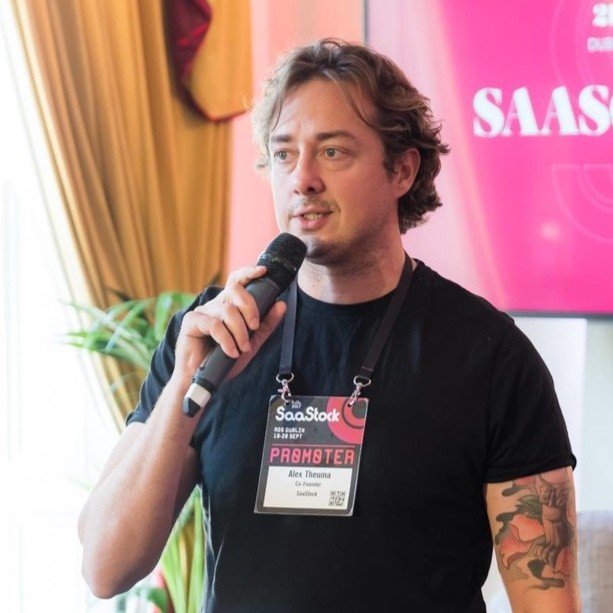 Alexander Theuma, the founder and CEO of SaaStock, is walking a less-trodden path in the cloud market.
After 11 years of sales experience in IT, telecoms, and cloud, he started a blog about SaaS companies, which later led to the creation of "the first-ever podcast on B2B SaaS" and "the first exclusively SaaS-themed meetups" in London, Dublin, and Berlin.
This eventful journey culminated in the formation of SaaStock, a top-level global SaaS events firm that is promoting itself as "the biggest B2B SaaS conference in Europe".
It brings SaaS leaders together at its annual conferences in Europe, North America, Latin America, and the Asia-Pacific region to continuously share actionable learnings from the best minds in this field.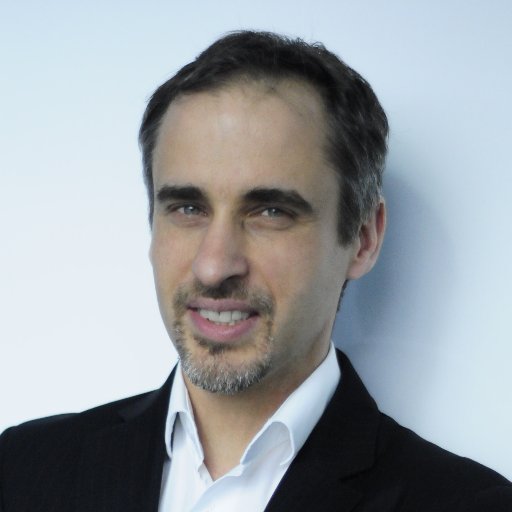 Stefan Kanis is the CEO of Orange Cloud for Business. Orange helps enterprises manage the complexity of their multi-cloud environments and supports their transformation projects while guaranteeing the protection of their data.
Having graduated from the Mines Nantes engineering school in 1997, Kanis has gained over two decades of experience with the Orange Group both in the general public and corporate sectors. He formerly held the position of operating director of network and services at Orange in France.
Alexa Olteanu is the chief operating officer at Talos Digital, an award-winning software development, digital experience, and e-commerce solutions firm with clients in different parts of the world, including in the United States, Latin America, and Europe.
Born and raised in Bucharest, Romania, where she completed part of her university studies, Olteanu virtually manages teams across four different countries, and describes herself as self-motivated, innovative, and goal-orientated towards software design and development.
Talos Digital helps companies leverage technologies that run in the cloud to facilitate e-commerce for both B2B and B2C selling around the globe. They're also a leader in helping enterprises across all industries implement blockchain technology.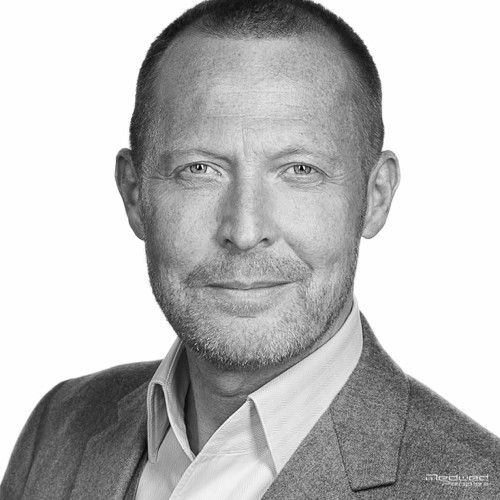 Tobias Höllwarth has been active for more than 20 years as a corporate consultant and is contributing to the cloud industry as the president of EuroCloud Europe.
EuroCloud Europe is a "pan-European cloud innovation hub—a completely vendor neutral knowledge sharing network between cloud computing customers and providers and startups and research centers."
Since 2010, Höllwarth's has increasingly focused on cloud consulting, cloud IT policies, development of cloud strategies, quality assurance of cloud service offerings, planning of cloud migrations, and auditing of cloud providers.
His other current positions include chairman of EuroCloud Austria and director of StarAudit and the European legal network INPLP.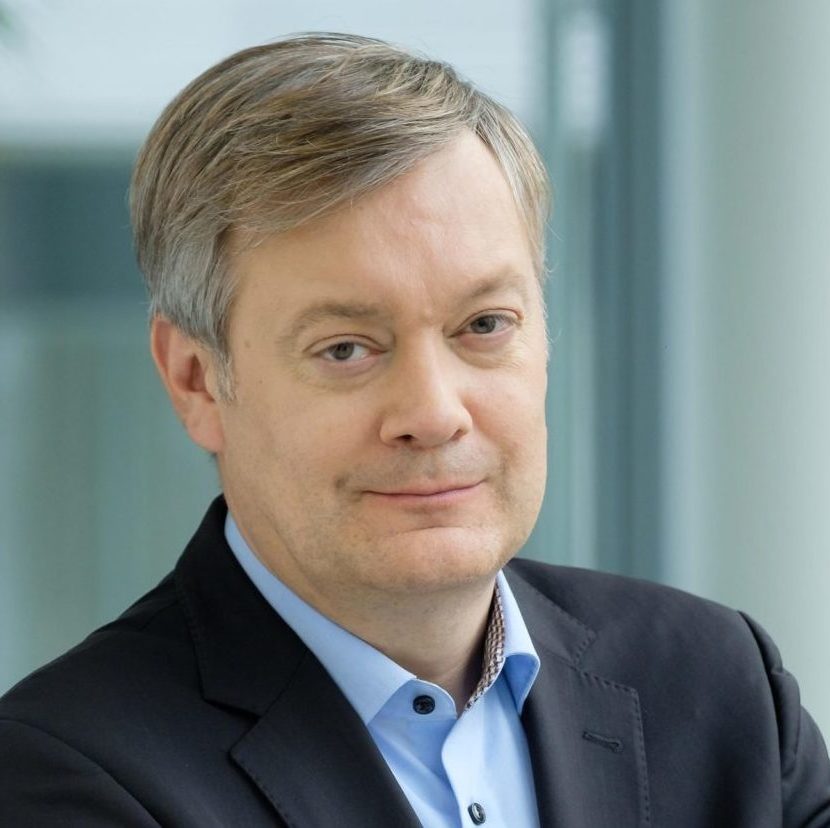 As the senior vice president of global cloud computing and big data at Germany's Deutsche Telekom, Frank Strecker has on many occasions expressed his strong support for a "sovereign European cloud".
Under his stewardship, Deutsche Telekom and France's OVHcloud announced a partnership in September 2020 to offer a European alternative to Amazon, Microsoft, and Google in cloud computing.
To help revolutionize the cloud industry, Strecker is relying on his years as a student at the University of Stuttgart and his broad experience of working in multiple high-level leadership roles, including at IBM.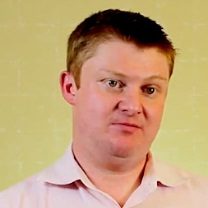 Robert Jenkin co-founded Zurich-based CloudSigma along with his long-time friend Patrick Baillie as they shared a vision for a "different style of cloud focused around customer requirements, not computing frameworks created by the service provider."
They had an ambition to create "an open environment where end-users could define their infrastructure in a highly flexible way with little or no restrictions, just like they were used to doing in their own private environments."
A graduate in economics from the University of Cambridge with expertise in early-stage venture capital investment and corporate finance, Jenkin is now acting as the CEO of CloudSigma.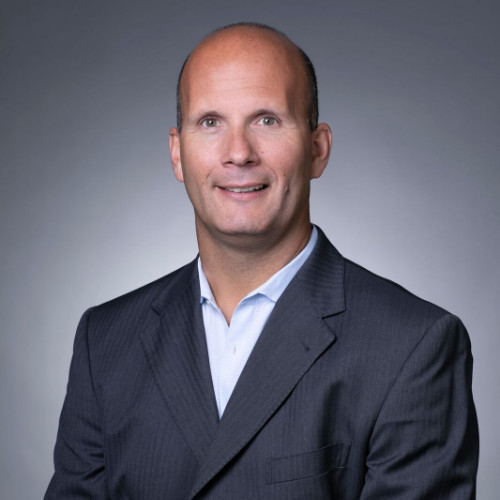 Tarik Faouzi is the globe-trotting vice president of CloudBlue, a digital technology and services company whose grand vision includes helping providers of all kinds and sizes build, scale, and monetize cloud and digital offerings in the as-a-service economy.
Drawing on over two decades of IT experience gained through working and studying in different countries—from Morocco to France and Spain to the United States—Faouzi is in charge of developing a roadmap that can take CloudBlue to new heights globally.
He is the mastermind behind the transformation of the company's hyperscale platforms, which pave the way for users to simplify and unify all their channel operations to reduce overhead costs or launch a secure digital marketplace with the end-to-end capability to deliver their products and services.
Shining brightly on Faouzi's track record is his leadership role at the $350 million Components Specialized Business Unit of Tech Data, a premier wholesale distributor of technology products.
He has contributed to pushing back the frontiers of innovation at CloudBlue, which operates in 68 countries, has partnered with 200 of the world's largest cloud marketplaces, and manages more than 30 million cloud subscriptions.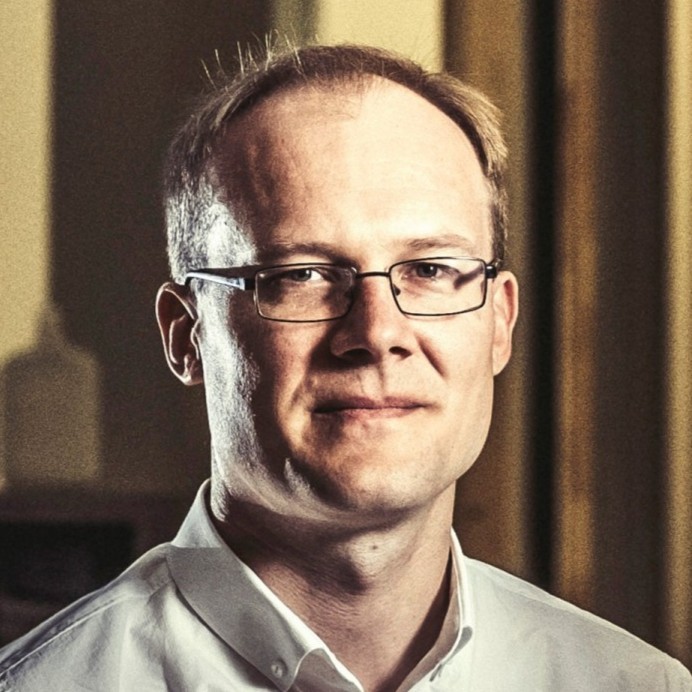 Benny Willen is the driving force behind the ingenious solutions coming out of Cloudalize, which introduces itself as a "GPU-powered cloud delivering better speed and performance for machine learning, design, and 3D visualization anywhere and on any device." The company is headquartered in Ghent, in the Flemish region of Belgium.
His vision is shaping products that can be tailored to align with the user's goals in order to meet their objectives and expectations of decision makers, IT partners or teams, and end users.
Rumyana Trencheva, SVP General Business & Global Partner Organization, SAP
Rumyana Trencheva has a keen ability to translate complex technical solutions into meaningful business scenarios to senior stakeholders.
She is the Senior Vice President for General Business and Global Partner Organization at German technology giant SAP.
SAP is an integration and extension cloud platform that helps companies accelerate integration across their value chain, simplify development of application extensions, and expand business value with an open ecosystem.
Trencheva currently heads the company's global partnerships, and she was previously Managing Director for South-East Europe, leading the commercial activities for SAP in 10 countries.
Cloud computing and artificial intelligences are sometimes referred to as two sides of the same coin, having merged to change business processes and productivity and quietly working together to improve the lives of millions.
Erudit AI is one of the SaaS players who has harnessed the power of these emerging technologies to help clients "understand who is suffering from burnout, measure engagement levels, and act on frictions in the workplace before they escalate."
The company was born out of a vision by Alejandro Martínez Agenjo, a Madrid-born engineer and psychologist who is "obsessed" about mental health and is constantly exploring new avenues to help improve people's psychological well-being through AI-based solutions.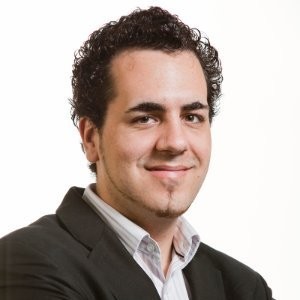 A passionate cryptographer, István Lám is the CEO at Tresorit, a top end-to-end encrypted, zero-knowledge content collaboration platform whose cloud services are designed to safeguard the digital valuables of individuals and organizations.
Lám, one of the inventors of Tresorit's patented shareable encryption technology, founded the company when he was 22.
Recently, the company was recognized by the Gartner Peer Insights Customers' Choice distinction for the Content Collaboration Tools market.
In 2016, Lám was featured by Forbes as one of the 30 most notable tech people under the age of 30 in Europe.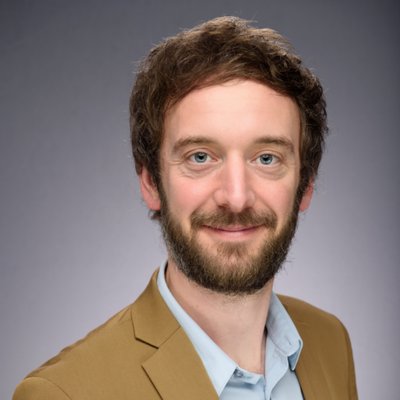 As a hands-on technologist at heart, Chris Morris is the co-founder and Chief Technology Officer at Atlas Cloud, a national managed service provider based in Newcastle that specializes in enabling secure working from any location.
Under Morris' leadership, the company secured €2.1 million funding earlier this year to develop a wider range of cloud computing solutions. The company has also received numerous regional startup awards as a leading firm in the North of the United Kingdom.
Before founding Atlas Cloud, he was a network team leader at Acxiom and a network engineer at Capgemini.
March of democracy
As Marc Benioff, the founder of Salesforce and a pioneer of cloud computing, says, "The cloud is for everyone. The cloud is a democracy." So it seems fitting to celebrate the forward march of democracy and the silver lining offered by cloud service providers led by inspiring leaders in today's cloudy horizons.
Disclosure: This article mentions clients of an Espacio portfolio company.