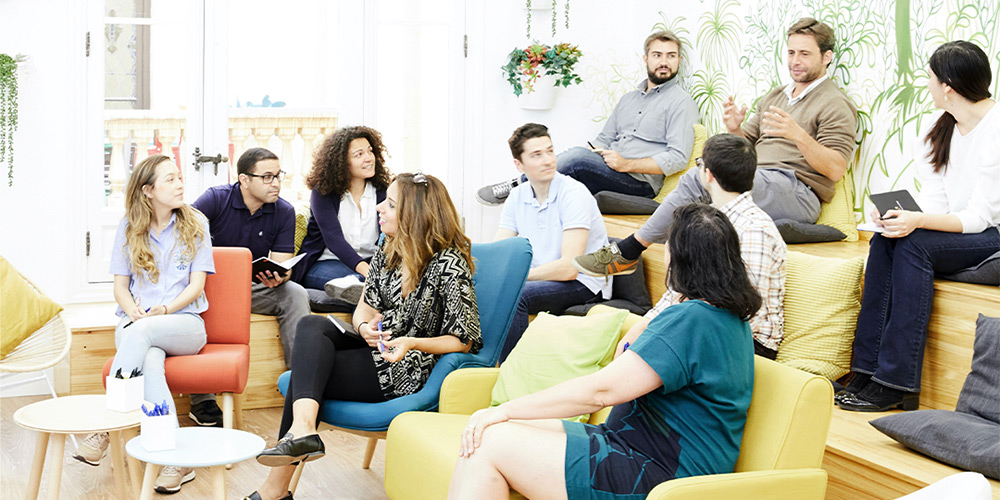 Featured
---
TheVentureCity, a leading venture capital and growth accelerator, will hold its virtual Product-Led Growth Week from November 16 to 20, offering founders an opportunity to learn more about the main driving force behind the success of companies like Slack, Dropbox, and Zoom.
The program, which is jointly organized in partnership with Wayra and BStartup, targets pre-seed to pre-Series A startups in Europe, the Middle East, and Africa and aims to help them grow faster and healthier by adopting a strategy that uses the product as the primary channel to drive revenue, engagement, and reach.
During the Product-Led Growth Week, the participants will have the chance to learn from a diverse set of mentors who began their careers working with high-growth companies like Facebook, Instagram, WhatsApp, Pinterest, and eBay. The full list can be found here.
"With this program we want to locate 50 promising startups that are willing to adapt product-led growth practices to their businesses and will try to find the right funding partners for their entrepreneurial journeys," says the organizing team at TheVentureCity, which is on a mission to help entrepreneurs achieve global impact.
Out of the 50 startups, 10 will be selected by the end of the week to take part in a Due Diligence Process for a potential investment in their companies by TheVentureCity, BStartup Banco Sabadell and/or Wayra.
The program is completely cash and equity-free, and no commitment to join the organizing bodies is required.
Two 1.5-hour sessions will be hosted on Zoom every working day, and there will be plenty of time for Q&A. Each session will be led by one expert, covering topics from product strategies and growth tactics to user acquisition and fundraising.
Successful applicants can invite up to four people from their team to each session. The organizers are looking for software-enabled companies that have formed within the last three years.
They should have a minimum of two team members working on the business full time, with at least one of them having a technical background. Businesses from all industries are welcome to apply.
"We really benefited from the wide expertise the team brought to all the sessions, and it really inspired us to both change and improve a few key processes within our growth strategy," according to program alumnus Alexander Protsenko, CEO and co-founder of FutbolMarkt.com.
Those who are keen to join the Product-Led Growth Week should apply here. Applications will close on November 8.