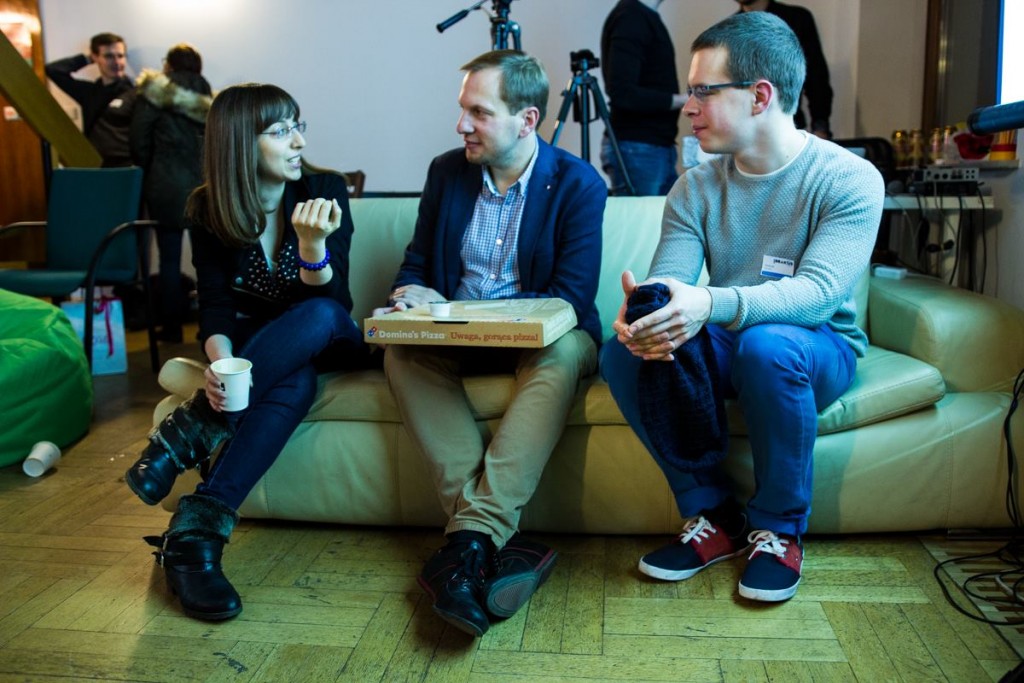 ---
Reaktor, one of the most well-known co-working and community spaces in Warsaw, is the place where the Warsaw startup ecosystem meets up every month at the OpenReaktor. It involves cool speakers (including Jeff Burton and John Biggs), networking and a cold beer with pizza. This Thursday Reaktor will open up its gates for a new type of event: OpenReaktor Dating which aims to help people network better and more efficiently.
At an OpenReaktor Dating event you will first hear a short presentation related to the topic of the event and then the speed dating networking will start during which you will have 5 minutes to talk to one person before switching to the next one. In order to make networking more effective the events are going to be thematic. The calendar for this year looks as follows:
2016-05-12 Looking for a co-founder
2016-06-09 Programmer looking for a job in a startup
2016-07-07 Startup looking for an investor
2016-09-08 CEO looking for CTO
2016-10-06 Startup looking for a social media specialist
2016-11-03 Startup looking for a growth hacker
2016-12-01 Looking for a hardware specialist
The first event will aim for startups looking for co-founders to find one. Before the event, startups looking for co-founders will apply to be a 'set-up date'. The rest of the attendees will be 'blind dates' approaching the startups and moving around throughout the evening. Pawel Sieczkiewicz from telemedi.co (read the previous article on telemedi.co here) will give a short talk on how to find a co-founder, who to look for, what not to do. He wants to share his experience of building a company with a great co-founder to help attendees find 'the one'.
[easy-tweet tweet="The #Networking Event That Will Help You Find A #Cofounder @ReaktorWarsaw" user="150sec" url="http://goo.gl/22is3d"]
OpenReaktor events are always held in English so they are inclusive and let people get to know the Warsaw startup scene no matter where they come from. Reaktor's mission is to connect people and this event is just another great pretext to do so. To save the date check out the Facebook event.