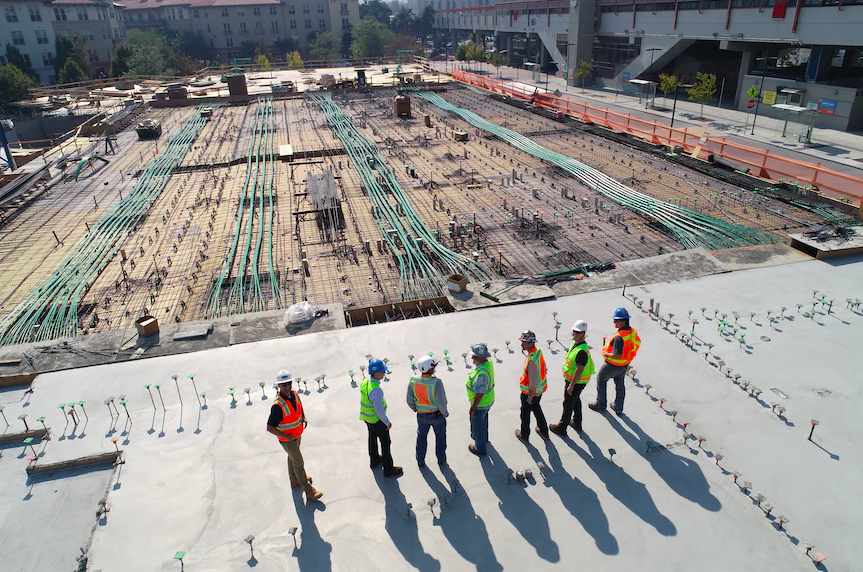 ---
Last week, the European carbon market allowance prices fell drastically. The news has made for the latest round table amongst member states on the best way to move forward in the EU in terms of the new currency of carbon.
Dropping by nearly a third in value since early August, carbon credits have forced the hand of the EU to consider selling shares from reserves. This is partially to fund the EU's strategy to wean itself off Russian gas while also in efforts to raise funding to help curb crippling energy prices heading into the fall and winter.
To date, one carbon creator that has remained under the radar is the built environment, which generates nearly 50% of annual global CO2 emissions. Of those total emissions, building operations are responsible for 27% CO2 emissions annually, while building materials and construction are responsible for an additional 20% annually.
For years, companies, contractors, and subcontractors alike did not include "environmental impact" in their checkboxes when assessing a project's requirements. In the race against net zero, and with a carbon crisis brewing in the European region, responsibility should be taken by those in this sector to reduce their carbon footprint.
"If It's Not Broken, Why Fix It?"
In the past century, the construction industry has had little to no major innovations in the sector. With limited use of digital tools, a lack of skilled workforce, and a fragmented ecosystem, challenges, as well as unnecessary pollution, have resulted because of the industry's slow evolution. This will no longer fly in the current era, where carbon emissions are limited and efforts towards sustainability are no longer an ask, but rather a demand. 
In its latest entry regarding decarbonization in the construction industry, McKinsey says it best: "As decarbonization initiatives gain momentum, construction players can benefit from this growing trend—but only if they view ESG as a strategic opportunity and collaborate with other stakeholders in the ecosystem". 
This is where players in venture capital, with a focus on sustainable construction, can come in and start placing incentives to transform an antiquated industry. Entrepreneurs can offer a fresh perspective to the challenges seen everyday, and help age-old companies respond to them faster, more effectively, and more sustainably. Investors working alongside startups in the field, whether it's from testing their solutions, helping them in its market expansion, or investing in them so they can further develop their projects, have helped stimulate a boost for innovation in the construction sector.
Corporate companies collaborating with multiple stakeholders across the construction ecosystem have helped construction technologies (contech) to boom in recent years. This has made a huge impact and is helping the sector make up lost ground, helping the industry play a key role in decarbonization efforts in the EU and beyond.
Building Without Carbon Emissions
There is a wide web of complexity when it comes to cutting the emissions of the built environment because, by nature, the industry creates emissions simply through its set of operations. For one, decarbonizing heavy industry is difficult because its emissions are a byproduct of basic industrial procedures—usually from chemical reactions related to processes that require very high heat or fossil fuels. When it comes to industrial products, there is often a set of precise quality criteria to comply with safety regulations and so lowering the carbon content in its manufacturing could impact the quality of the material output.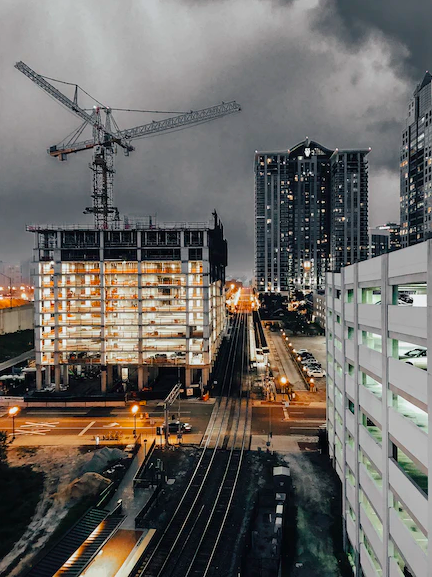 Decarbonizing the cement industry, for example, requires the development and implementation of carbon capture and storage technologies in order to truly meet net zero. This is probably why a report by the European Commission says that carbon capture technologies are the most important technology to reduce process emissions.
In response, there are some exciting startups stepping up to the plate to try to provide solutions in this sphere of business, helping to decarbonize the construction industry as a whole. Here´s a highlight of promising startups in Europe who are tackling these emission challenges for the construction industry in the EU:
Carbon Clean: The UK-based startup is the developer of one of the most promising and advanced carbon capture technologies in the market. Carbon Clean developed a novel technology (CycloneCC), that efficiently and cost-efficiently captures CO2 from industrial processes. Their goal is to provide carbon capture at 10 times smaller installation footprint and 6 times shorter build time, adding up to 50% savings in capital expenditures associated with carbon capture. Additionally, the technology would target operating expenditures as low as US$30 per metric ton of CO2 at an industrial scale.
Synhelion: The Swiss startup offers a radically new approach to replacing fossil fuels in cement plants with high-temperature solar heat and captures 100% of carbon emissions. The captured emissions are then used as feedstock for fuel production, enabling cement manufacturing to achieve net-zero emissions. This is made possible by the extremely high temperature of solar heat provided by Synhelion's technology and its pioneering process to turn CO2 into synthetic drop-in fuels, such as kerosene, diesel, and gasoline.
Wallex: The Joint Venture created between CEMEX Ventures and a construction-real estate leader in Spain is an offsite, sustainable, and high-quality industrialized construction system. Their design knows no limits on innovation and architectural design, reduces delivery times, and fosters professionalization of the workforce. By working in a controlled environment, Wallex allows for a significant reduction in the emissions of construction projects as well as in the waste generated in the process.
Fostering The Construction Revolution
No matter which way you flip it, the construction industry is a carbon-intensive sector that lacks cohesive collaboration—showing that it is in need of a big overhaul. Startups that are working on solutions that help the industry chip away at these two important pain points while also mitigating its carbon footprint will be the most important to identify.
In the EU, carbon is currently the talk of the town, but solutions other than trading and pricing credits should be top of mind. The built environment will be one that, with the right innovations applied, can make a huge dent in carbon emissions, which should commence a huge call to action for businesses as well as investors involved in this sector.
It is a tough road ahead, but contech innovations that help keep the decarbonization efforts of the built environment on track will help make positive changes for the cement, concrete, and construction industries.
Disclosure: This article mentions a client of an Espacio portfolio company.