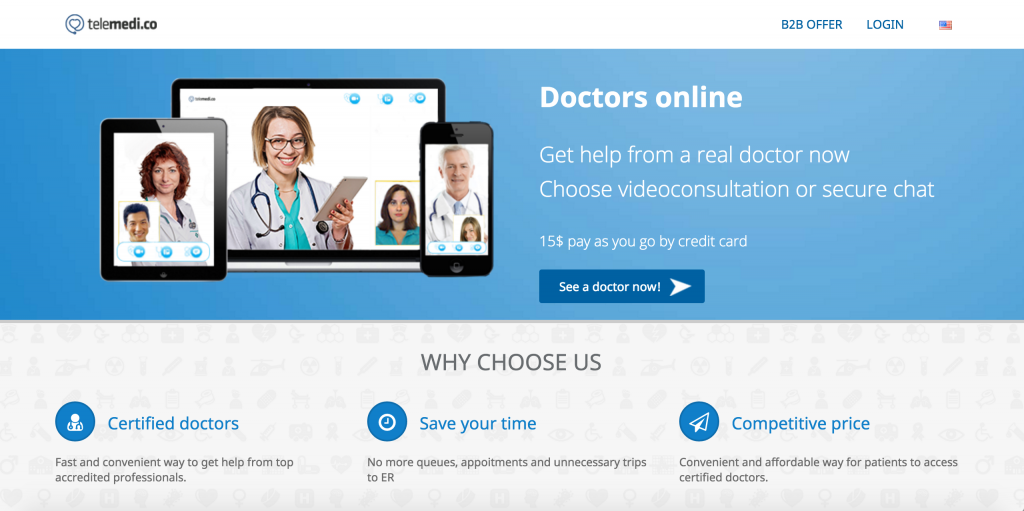 ---
Polish healthcare startup Telemedi.co, which enables its clients to quickly consult with a doctor online, has raised more than 200k Euro (1 million zloty) of investment from the company Docplanner, according to their official blog. Docplanner is well-known brand on the e-health scene, operating in 25 countries and rapidly expanding its services.
Telemedi.co allows for a video consultation or a secure chat with a chosen health specialist, using a computer or iOS/Android mobile application. Offering both B2B and B2C services, they describe their product as trying to find a synergy between public and private sectors and allowing for an easy access to medical consultations for their clients.
The investment by Docplanner is considered very strategic, since the company currently possesses the customer base of 7 mln people and 1.5 mln doctors. The synergy between them and Telemedi would allow for the latter one to gain a large potential customer base, and for the first one to expand its functionality.
"The decision of an investment into Telemedi.co and telemedicine sector is very consistent with our strategy. We want to enable our customers not only to schedule their doctor visit via our platform, but also be able to have a quick chat or live consultation online" – says Mariusz Gralewski, owner of Docplanner.
Telemedi.co has been on the market for three years already, and previously had raised 140k Euro from Wayra CEE and Venture Growth Partners. The latest strategy of the company has been to licence its software to other companies working in e-health industry.