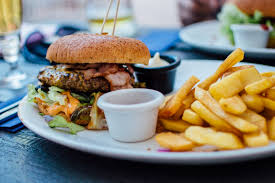 ---
Takeaway.com, a Dutch-based food delivery app that already services many European countries, has acquired Bulgarian food delivery startup BG Menu for 10.5 million euros.
BG Menu operates in Bulgaria and Romania – this acquisition will allow Takeaway.com to expand their operations to Eastern Europe. They already operate in Germany, Austria, Poland, Belgium, and The Netherlands.
"With the acquisition of BGmenu we are adding a fast-growing online food delivery market with a sizeable population to our footprint," said the CEO of Takeaway.com, Jitse Groen.
"It is our intent to execute the same strategy in this country that brought hypergrowth to our Polish business Pyszne.pl."
The CEO of BG Menu, Vladimir Davchev, added: "We believe there is a significant market opportunity in Bulgaria and partnering with Takeaway.com gives us the best opportunity to build on our success to date in this country. The experience and additional capital from Takeaway.com will enable us to greatly improve our service offering to both consumers and restaurants."