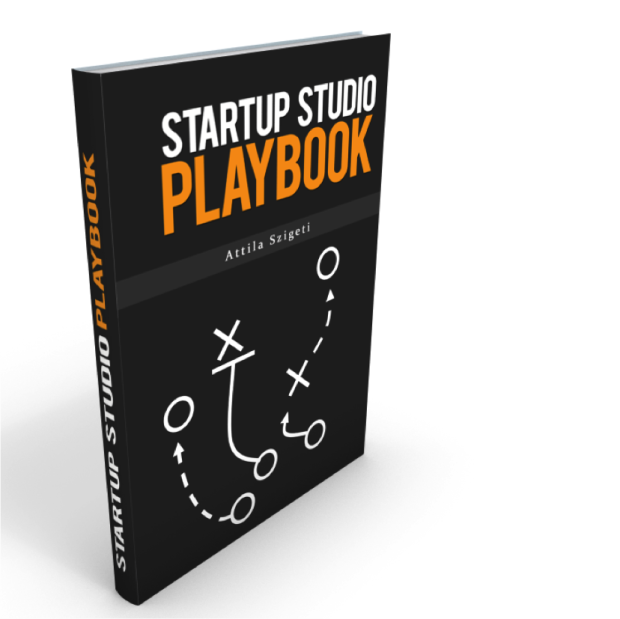 ---
Attila Szigeti, the writer of the book, is a seasoned ex corporate entrepreneur who now decided to kick-start his career in the scattered world of startups with the first book written about startup studios – Startup Studio Playbook. About their presence and existence, their success stories and failures.
The book itself is currently available for pre-order through Attila`s indegogo campaign and it needs your help to make Attila`s dream come true.

The idea came to him after quitting his job and failing his first startup. Unfortunately, after several unsuccessful attempts the team broke up, and there was no opportunity to keep them together. Learning from his previous mistake Attila looked for a less risky solution to launch a startup and found that Studios might be the solution.
The Startup Studios are organizations that build startups with internal resources – a big core team, internal idealization and capital. If one startup fails, the team keeps together and starts a new experiment. If one succeeds, they spin it off into a separate company and grow it like a normal startup. Very efficient and risk-free setup.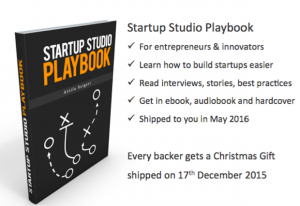 So far he raised over 23% of the total amount for the first ever Startup Studio Playbook.
The book will contain interviews with successful studio founders and examples of how to make a Startup Studio.
If you are interested in the model, or would love to learn in-depth about them, or just want to get a cool book, go to http://igg.me/at/startupstudio/ and support Attila. 
If you would like to connect the author about insights of the book reach him: on linkedin or facebook