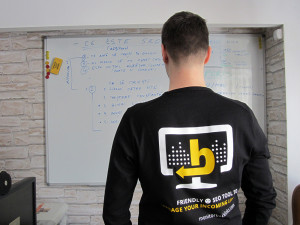 ---
Anyone on the Internet can create a website. But it takes a toll to surface Google and reach your audience. Particularly, SEO has concerned many website owners for years–and it still is a matter of discussion.
A new tool is emerging on the software market to help SEO specialists in their daily activity. Monitor Backlinks is a tool that offers web marketers and website owners the possibility to discover and analyze their backlinks with the ease that other tools are only yet to do.
Razvan Girmacea, the Romanian founder has decided to create this tool so that the process of SEO could be less technical and with a focus on a clearer understanding of anayltics. In other words, SEO and backlinks study can be made even by a person who is not specialised in this domain, nonetheless, bringing a great value for the industry professionals who use it.
An in-depth look at the Monitor Backlinks tool shows us it gives users the option to filter data by various metrics. These include: anchor text, backlink status, Google index status, spam score, Trust Flow, Citation Flow, Moz Rank Domain Authority, Page Authority, TLD/IP, Social media activity, number of external backlinks and referring traffic for each link.
Yet, the best part of using Monitor Backlinks is that it replaces shifting between multiple tools. "For SEO analysis, we are using a few applications; many of them claim to provide a "full solution" but since we have different departments, link building is made by only one department – we needed a very simple, web-based application.", user says.
With this idea put into practice, Monitor Backlinks startup was funded within a 15-minute meeting on Skype, won the Liston Challenge Accelerator prize and became profitable rightaway.
Monitor Backlinks is created by Razvan Girmacea, a former SEO consultant who had the idea of automating the SEO process, while offering only the relevant metrics a website owner might need. A diverse team of specialists from Romania, Russia, Phillipines and Indonesia are currently working for the startup, provided that the headquarters are in Dublin, Ireland.