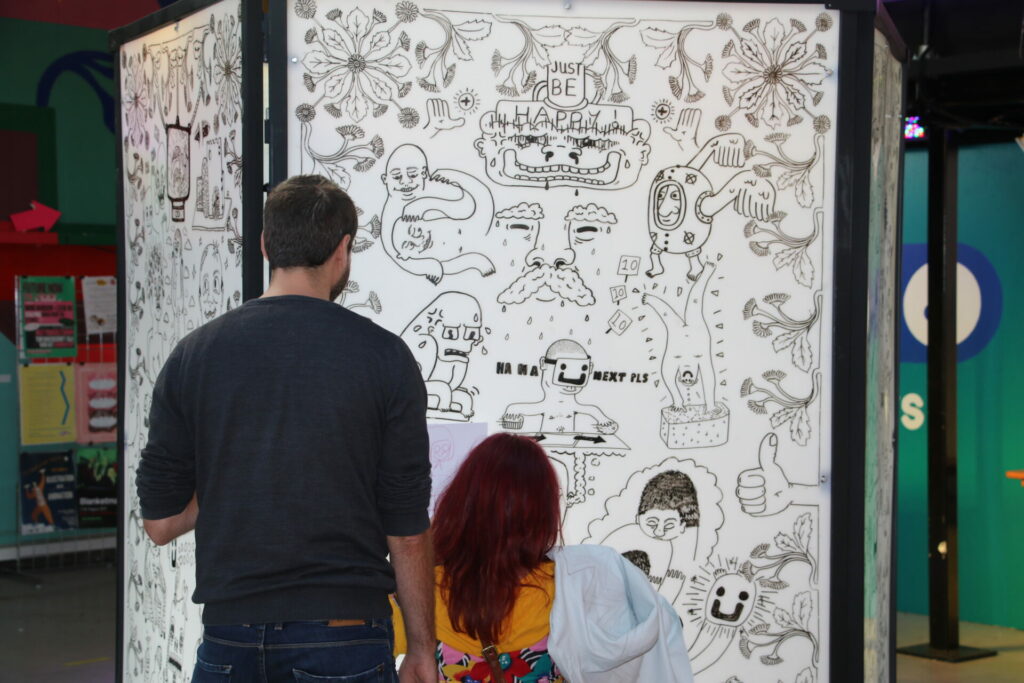 Uncategorized
---
Nine startup finalists will travel to London on June 28 to pitch their social change business models at the Deutsche Bank Awards for Creative Entrepreneurs (DBACE).
In addition to a £60,000 collective prize fund and a mentorship valued at £100,000, the five winners will also join the ranks of over 230 past DBACE recipients, including recycled clothing brand Bethany Williams London, slow fashion material tech startup Petit Pli, and youth insight and content agency Word on the Curb.
According to the company, the DBACE are central to the Deutsche Bank's Made for Good enterprise pillar, which aims to create wider social change through the creation of micro-enterprises, startups, nonprofits, and other commercial businesses.
In a press release, the bank said, "As the creative sector continues to face great challenges in the wake of the pandemic, DBACE recognizes the increased need to empower young innovators. The program continues to nurture the potential of tomorrow's creative entrepreneurs who aim to make positive change in a time of great social, political and economic uncertainty."
The 2022 applicants came from a "myriad of sectors" across the U.K., including visual arts, fashion, architecture, and performing arts, with the nine finalists representing fashion, art, marketing, and other social enterprises.
One such finalist, Pivot, empowers people experiencing homelessness to 'pivot' their lives through craftsmanship opportunities. According to Sabella Ibáñez, Alice Moxley, and Jason Thompson of Pivot, money from the DBACE would allow them to directly fund their core team, allowing their organization to have a "better and stronger capacity to provide more opportunities for those who are marginalized by systemic failures."
Other finalists include ethical fashion brand Birdsong, upcycling clothing brand Re_considered, and Chamiah Dewey Fashion, the first clothing brand in the U.K. made specifically for people with dwarfism. Other finalists in marketing and media include The Common Sense Network, Northern Fortress Films, Journo Resources, and Tag Agency. 
Another finalist, Convenience Gallery, is a Birkenhead-based organization working to create innovative and challenging art projects among local artists. Co-founders Andrew Shaw and Ryan Gauge said winning DBACE "would have a massive impact for everyone at Convenience [Gallery] and our community" and "allow us to create more opportunities for people to be immersed and enriched through arts."
The judge panel includes Kevin Osborne, founder and CEO of MeWe360, a black-led not-for-profit partnered with DBACE and focused on supporting minority entrepreneurs.
"MeWe360's partnership with DBACE has supported hundreds of creative entrepreneurs, and every year I am amazed by the levels of talent and ingenuity young entrepreneurs present," said Osborne.
Other judges include Lareena Hilton, Global Head of Brand Communications & Corporate Social Responsibility at Deutsche Bank, Jackie Davidson MBE, founder of JD Management, John Newbigin OBE, co-founder and chair of Creative England, and Bola Awoniyi, co-founder of 2019 DBACE-winner Black Ballad.
Hilton said, "As the creative sector continues to face great challenges, it is more important than ever to support these talented business leaders. As with every year, the competition is fierce and the quality of the entrants has been phenomenal. I look forward to hearing the finalists' pitch for the coveted awards at the end of this month."
The five winners will be announced on June 28th.