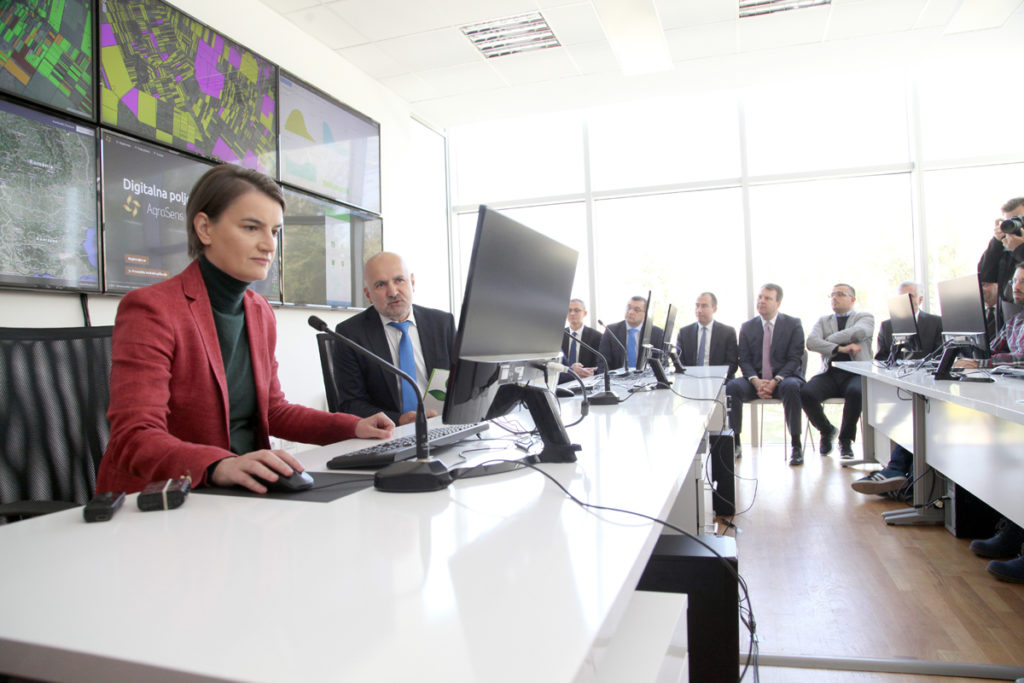 ---
On October 2, Serbia's Prime Minister Ana Brnabic announced the opening of the Centre for Digital Agriculture at the BioSense Institute in Novi Sad, highlighting the country's dedication to boosting its agricultural competitiveness and advancing innovation within the sector.
Serbia's innovation in agriculture
The development of this new centre represents Serbia's first step in the digitisation of Serbian agriculture, as well as its intention to become a leader for agricultural technology.
Through collaboration with the Serbian Ministry of Education, Science and Technological Development (MESTD), the BioSense Institute at University of Novi Sad is set to become the European Centre of Excellence for Agriculture. Moreover, with the opening of the new centre, Serbia will become the first non-EU country to be granted free access to the EU's satellite data.
Agriculture is currently Serbia's largest export sector, accounting for 12 percent of its GDP and 21 percent of its workforce. Igor Mirovic, the Prime Minister of the Autonomous Province Vojvodina, explained that agriculture in the province "is a key lever of economic development and, consequently, the Centre for Digital Agriculture is the main tool for launching agriculture throughout Serbia".
As part of this initiative, it was also announced that a new digital platform, AgroSense, has been made available for all farmers to utilize as a tool for "exchanging timely, geographically accurate and relevant information on the activities related to agricultural production" via their mobile phones. Brnabic also expressed her hope that a Scientific and Technological Park of 29,000 square metres would be opened soon in Novi Sad.
A push to confront challenges
These developments come at a critical moment for Serbia, as the country has recently been facing a number of obstacles with regard to agriculture.
First, an influx of agricultural products to the country following the EU's sanctions against Russia heavily increased competition and lowered the prices for local farmers. "For a country which has long ear-marked agriculture as a key potential growth sector, that is a worrying prospect", writes Guy Delauney in an article for the BBC.
Additionally, last year Serbia was ranked first in the world by brain drain and was warned of the consequences that could result 10 to 15 years down the road if nothing was done to stop it, leaving a serious deficit of workers with higher education.
The Prime Minister addressed this issue specifically in the official announcement, indicating that the development comes as part of a broader initiative to "keep young people in Serbia, but also so that those who left the country would return".
Vladica Cvetkovic, Faculty of Mining and Geology at the University of Belgrade, recently suggested that, in order to stop the brain drain, the Serbian government needed to focus on improving transparent employment opportunities, as well as higher quality teachers and professors to better educate the future workforce.
Positive outlook
Taking strides in this direction, over the last nine months, enrollment for technical faculties within the country was expanded by 20 percent, contributing additional funds to the budget for the education and employment of additional teachers and assistants.
Moreover, in 2015, Serbia completed a startup centre for innovative entrepreneurship in Nis, which has since expanded to 55 companies with a total profit of €10.5 million. The Prime Minister highlighted this as a signal to young people that it would invest more and provide additional support for them moving forward.
While Serbia is positioned to lead the way for agricultural innovation within CEE, it still faces competition from other countries. Ukraine, for example, is another country heavily dependent upon the agricultural sector, and has already helped foster a number of startups aiming to grow the industry.