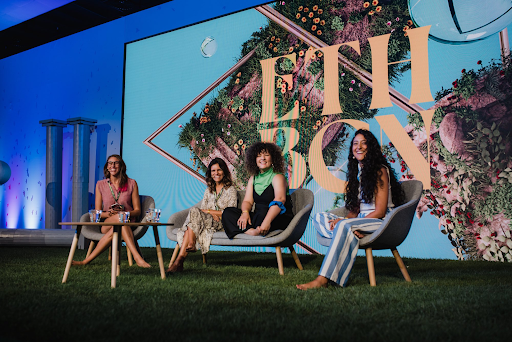 Events
---
This week, a much-anticipated web3 conference returns to the vibrant Catalan metropolis of Barcelona. The mission of ETHBarcelona couldn't be simpler: To explore how blockchain technology can help build a sustainable world of human potential.
Running from July 5 to 9, the event promises to discuss public goods, privacy, identity, and future-shaping systems. But unlike many Decentralized Finance (DeFi) gatherings, it doesn't solely emphasize profit-making. Instead, it aims to highlight the transformative impact that cryptocurrencies can have in sectors like finance, governance, supply chain management, and culture.
This year's speaker lineup features experts such as Kevin Owocki (Supermodular.xyz), Vlad Zamfir (Smart Transactions), Amanda Keleher (Consensys), Mario Havel (Ethereum Foundation), Lauren Luz (Giveth), John Ellison (ReFi DAO) and Miguel Piedrafita (Worldcoin), among others, with a total of over 120 speakers and presenters.
Lunarpunk vs. solarpunk
Last year, ETHBarcelona was all about solarpunk. This year, lunarpunk is the new kid on the block. Both of these movements envision a future where technology serves the greater good, driving sustainable and ethical progress that goes beyond just standard "green" initiatives.
However, lunarpunk extends the bright optimism of solarpunk by adding a touch of mysticism and acknowledging some of the darker human elements. In short, it doesn't shy away from recognizing and addressing crucial concerns with mass technology adoption such as risks of mass surveillance and privacy issues.
So, apart from concepts like Regenerative Finance (ReFi), one of the key areas of focus at ETHBarcelona will be the latest advancements in Zero-Knowledge (ZK) technology. This is a cryptographic principle allowing on-chain proofs without specific information needing to be revealed —which perfectly embodies the lunarpunk principles of maintaining privacy.
a cryptographic principle where one party can prove to another that they know a specific piece of information, without revealing any details about the information itself.
A celebration of diversity
Attending ETHBarcelona is like entering an immersive experience with hands-on workshops, panels, discussions, art exhibits, a hackathon, and more. This is because the organizers are committed to creating a "festival-like" ambiance, promoting not just web3 advancements but also a well-rounded development of the human mind, body, and soul.
If last year's event is any indication—with a meditation room, real grass on-stage, yoga classes, and NFT exhibits—we can expect the same, if not more, this year.
Diversity is also a key aspect. Last year, the event featured a balanced 50% women-speaker ratio, showcasing a clear commitment to inclusive representation. Moreover, the organizers shared that roughly 40% of the attendees were female—a relative rarity in web3 events, which tend to be heavily male-dominated.
To walk the talk of inclusivity further, for every ticket purchased, ETHBarcelona gives one to a student, ensuring that new talent and vision have fewer barriers to entering web3.
Bear market? Let's build
This year presents a very different climate from the previous one, not just for ETHBarcelona, but for the entire blockchain industry. The event's organizers acknowledge that, along with optimism, there's a need to address the challenges the industry has faced over the past months, including the collapse of the FTX exchange and regulatory issues in Europe and elsewhere.
But despite a more difficult market, Manu Alzuru, one of the event's organizers, pointed out in a recent interview, "One positive outcome is the increased interest in the hackathon event. Despite the bear market, builders continue to participate and exhibit their skills and innovations. It's often during market downturns that people shift their focus towards creating and developing new ideas. This could be due to a blend of factors, such as reduced market speculation and the opportunity to explore new paths for growth and development."
There's another testament to the enthusiasm for building and connecting in the current market: the wide range of side events and meetups happening alongside ETHBarcelona. These include the ReFi Gathering on July 4 and NFEST, running from July 4 to 7.