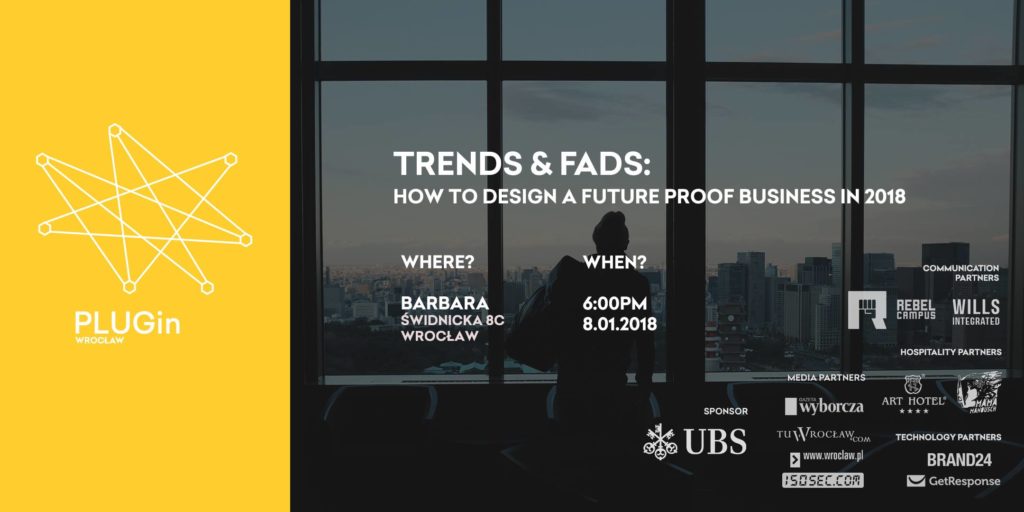 ---
London registered PLUG have announced that they will host their latest event "Trends and Fads" on January 8 in Wroclaw, Poland.
PLUG is a non-governmental organization which unites the global transmigrant Polish tech-innovation diaspora. The company brings together a large community of polish tech and innovation leaders who identify themselves as Poles and share common values to work together to develop the Polish innovation ecosystem into a global one.
The organization achieves its objective by hosting regular community meetups such as "PLUGins" and large international conferences such as "Polish tech day". Its meetups are hosted in various different locations where the organization operates in.
So far PLUG has had over a hundred speakers with an average of 60 participants in attendance at each of their meetups.
PLUG has a team of ten employees and have developed partnerships with other organizations including Wills Integrated, Brand24, Lawmore and GetResponse.
The theme of the upcoming event in Wroclaw is how to design a future proof business in 2018. Six key Polish tech and innovation leaders will host speeches and discuss what the current hot trends are in tech and more importantly, how they can be applied in the world of business. The speakers will include Kasia Gola, founder of Geek goes Chic and Katarzyna Krolak-Wyszynska, the CEO of Innovatika amongst the other four speakers.
The price per ticket is 40 Polish Zlotych and as a 150sec reader you can get a 25% discount with the following code: plug150sec.
The speakers will cover relevant topics such as the disruptive trends that will emerge in 2018 and how design methods are becoming more and more prevalent in management.
PLUG are hoping that the outcome of the event will be beneficial in helping the entrepreneurs in attendance to translate the trend-spotting insights into actionable business plans.