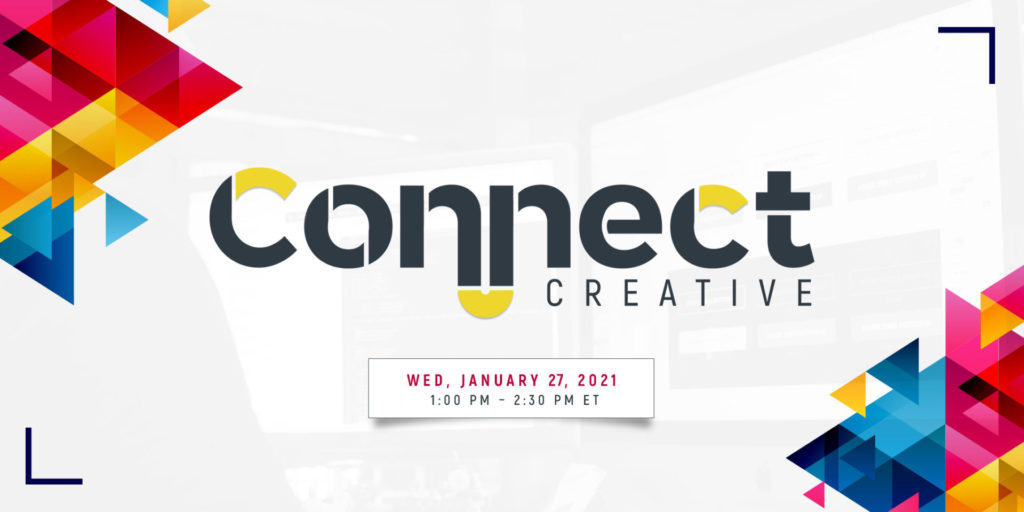 Featured
---
Celebrating the creative industry's technological drive and innovation, digital public relations firm Publicize is inviting all imaginative startups to submit their applications for an opportunity to showcase how their vision might disrupt this ever-important sector.
Six promising startups will be selected as finalists to step onto the virtual stage at the Connect: Creative event on January 27 to present their products or services to a panel of media judges who will provide invaluable critique and feedback to hone their pitching skills. A winner will also be crowned at the end of the event.
Taking part not only provides a chance to refine one's presentation abilities for future pitches, but also can help early-stage, investor-ready businesses gain media exposure, potential clients, and access to investors.
Any creative startup with a strong technology foundation that operates in areas such as advertising, marketing, and design may register and apply for free to enter the competition. The deadline for submissions is January 24.
It is preferable, but not required, that participating startups have not raised a large amount of money from institutional investors.
Media judges will represent leading technology, startup, and creative industry publications so the live, interactive online event is great news for innovators, game-changers, and entrepreneurs across the world who embrace blunt, honest feedback on their ideas.
Connect: Creative is part of a series of Connect events organized by Publicize over the past several years that mainly link up startups and the media.
The competition series has gone digital due to coronavirus-induced movement restrictions, but previous editions were held on-site in Mexico City, Bogotá, Medellín, and Miami.
The media panel at past Connect events include journalists and editors from news organizations like Reuters, Fast Company, TechCrunch, Forbes, and Sifted, the startup news website that is backed by the Financial Times.
Connect: Creative is open to all members of the media and the startup community, and attendance is free.
There will be a live Q&A session with the media professionals, and the audience can ask questions to gain further insights.
The event aims to shine a fresh light on creative industries whose role in the business world has been highlighted further as businesses are undergoing large-scale digital transformations as a result of the changes and challenges brought on by COVID-19.
This is also a sector that has been hit hard by the still-unfolding health crisis. In the United States alone, the Brookings Institution think tank estimates losses of 2.7 million jobs and over $150 billion in sales of goods and services for creative industries, ranging from film and fashion to fine and performing arts.
Power of arts, culture
Apart from the business value that innovative players in this sector can create for various kinds of enterprises, the lockdowns and physical distancing measures have drawn attention to the importance of arts and culture in different aspects of social life.
"Cultural and creative sectors are important in their own right in terms of their economic footprint and employment. They also spur innovation across the economy as well as contribute to numerous other channels for positive social impact such as well-being and health, education, inclusion, and urban regeneration," reads a recent report published by the Organization for Economic Cooperation and Development (OECD).
It calls on governments to adopt policies that can leverage the economic and social impact of creative industries in their broader recovery packages and efforts to transform local economies amid the pandemic.
So it seems fitting to organize and support events that can throw a spotlight on emerging companies in the creative industry, which have a unique perspective and are looking to take a scalable business solution to the next level.
Entrepreneurs who wish to scale and commercialize their products or services and are keen to pitch their ideas at Connect: Creative from the comfort of their home are encouraged to register here.
They should also fill out this form in addition to registering. Applications close on January 24.
Even if you do not want to pitch, you are invited to join the event to hear startup ideas, watch how media experts analyze businesses, and get a glimpse into the future of creative industries. All attendees must register here.
Disclosure: Publicize is a portfolio company of Espacio Media Incubator, 150sec's parent company.