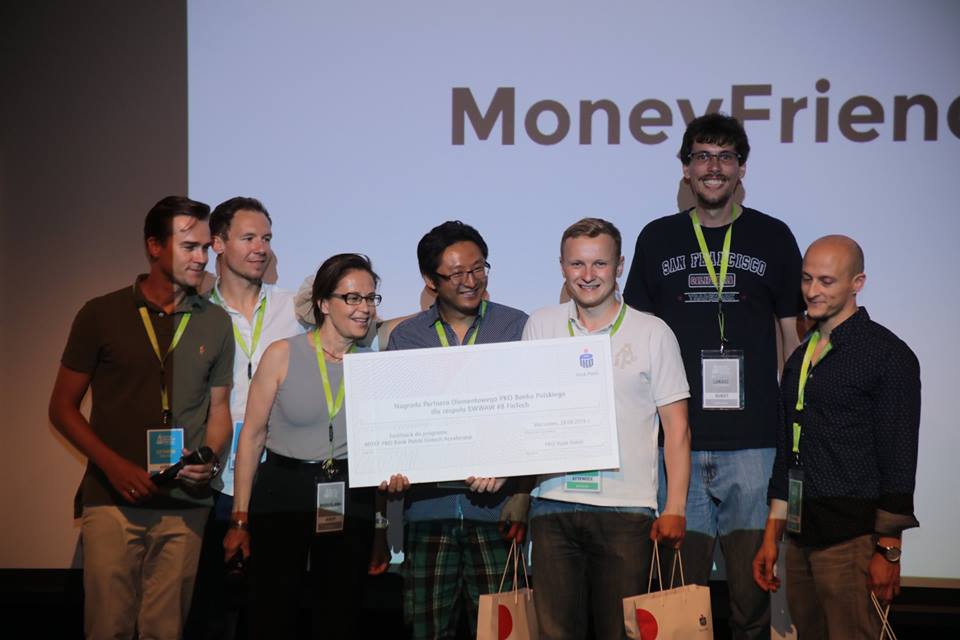 ---
This weekend, participants from all over Poland competed to create the best Fintech startup . More than 100 attendees formed into twelve teams to work on business ideas pitched at the start of the competition.
MoneyFriend is about advising students on the finances with a twist. It takes a students spending details and provides a simple daily budget for them to follow. Instead of complicated graphs and numbers, MoneyFriend is built using artificial intelligence and accessed as a chat in Facebook Messenger.
MoneyFriend beat a crowded field of other fintech ideas including blockchain, peer-to-peer insurance and artificial intelligence concepts.
"Pitch was very good, to the point. Prototype was very good. Idea was interesting in using a chatbot and social network to target the student market" says Sylwia Bilska General Manager at PayU on awarding the prize.
In addition to the grand jury prize, MoneyFriend also won the PKO Bank Polski prize. This is an invitation only fast track to the MIT Enterprise Forum Accelerator held in partnership with PKO Bank Polski, the largest bank in Poland.
"We were looking for ideas that are scaleable international and really something." says Szymon Wałach, Managing Director at PKO Bank Polski when awarding the prize.
"We're really excited about winning this awesome event and making this into a fantastic product." says Yook Shee, product manager for MoneyFriend.
Next for MoneyFriend is the presenting at the SeedStar global elimination competition in Warsaw next week. The competition will choose the best startups on the regional level, which will then compete during the finals in Lausanne in April 2017.