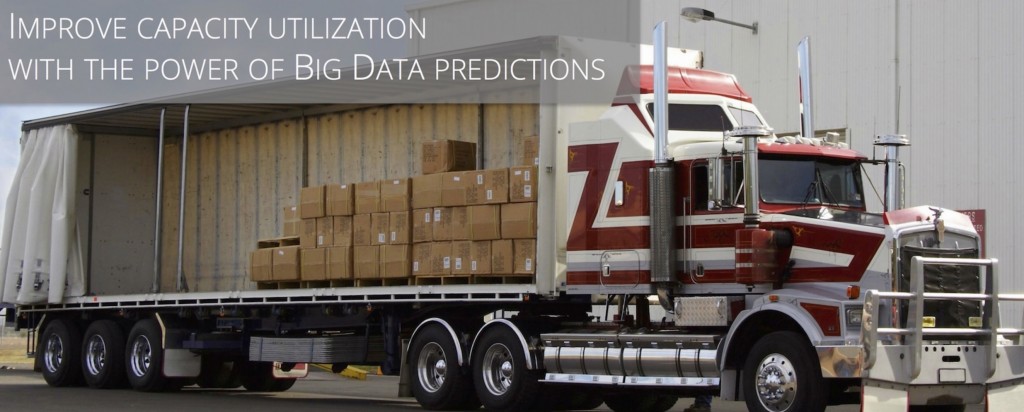 Featured
---
Transportation is a common thing. It is common to our everyday lives and it is most certainly common to businesses. If it is mismanaged, it may lead to a remarkable waste of resources. And it does – it is estimated that over 50% of the cargo capacity is wasted transporting not products, but air.
For that reason Asparuh Koev, being a consultant on transportation, started thinking about matching supply and demand – a problem that many of his clients had. That is how Transmetrics, a Bulgarian company, came to life – a startup proposing a Big Data analytics solution that companies can use to forecast future shipping volumes. It is based on advanced statistical methods, machine learning and data mining algorithms, which analyze company's historical data alongside relevant external factors such as the weather, public holidays, special shopping days, and others. With Transmetrics' solution transport companies may eliminate the occurrence of empty capacity, which leads to savings while making transportation more efficient and environmentally friendly.

In order to develop the product, Transmetrics teamed up with their potential clients to work on the solution together. In 2014 they ran 3 pilot projects with DHL Express, Agility Logistics and European Containers. For the first one, the accuracy of forecasts were over 90%. Agility Logistics could reduce their average empty space from 47% to 18%, whereas European Containers would achieve a 12% reduction leading to 3 million euro annual savings. In 2015 Transmetrics served its first client – Speedy, part of the DPD Group, which has been very content with the service so far. Transmetrics is currently working on finalizing deals with several prospective clients.
Many companies have tried to tackle the issue of capacity utilization – through supply chain optimization solutions (e.g. IBM) or marketplaces for sharing the freight space (TimoCom, uShip). However, both have not been very successful either because of their costs or trust issues. Transmetrics offers the first Big Data solution. So far they have been able to raise almost 1 million euro in funding, coming from the LAUNCHub fund, several Bulgarian and foreign angel investors. 2016 shall bring more funding and the product deployment, which will help Transmetrics to continue achieving their goal – preventing transport companies from having empty capacity and making them more efficient.