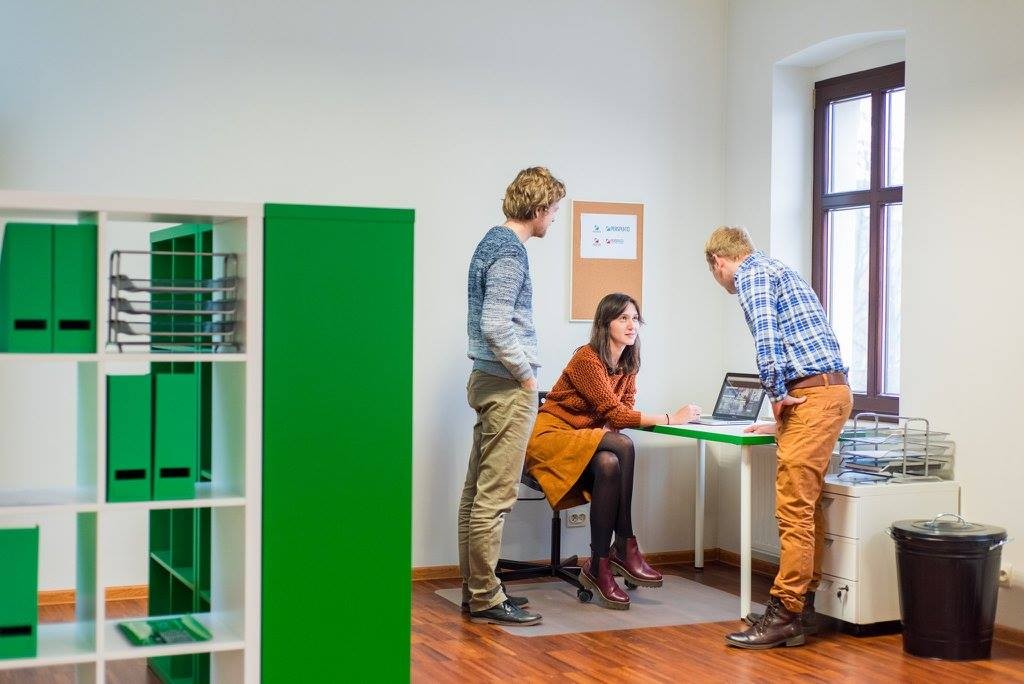 ---
Katowice is known for being the center of the coal basin, therefore it is not much associated with innovation and startups. However, that is about to change. Since June last year Dawid Pacha (known for organizing Czwartek Social Media, being a co-founder of Realdeal and the School of New Media) alongside Łukasz Holeczek (a founder of CreativeLabs and brix.io) and Jakub Zachnik have organised Startup.Gardens – Silesian startup community meetings. The recipe for success is easy: they have beer, few speakers and a possibility to pitch. Since June, the crowd has grown from 8 people to 50 regular attendees.
One of those meetings brought an idea of an intimate co-working space for creatives. Marek Lesz (SOS App, Perspekto, Perspekto Party, Event & Training, disc golf enthusiast and entrepreneur at Perspekto Sport Facilities) alongside with his friend and business partner Marcin Topolski decided to open it up. Coworking #Krzywa12 opened in December, at the moment it hosts  11 co-workers, having space for 9 more to come. However, they already have brave plans to expand as for now they are occupying only 1 of 6 free apartments of the newly renovated building. They see it as an opportunity to create a truly innovative center for the Silesian startups.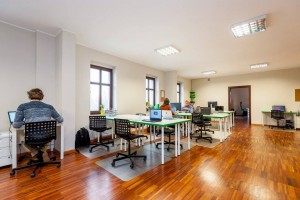 In the first 3 weeks of the operation of the co-working space those 11 persons already started working on 2 new projects together. One of them is Szmaterlok – a news site being written in Silesian (the old language of the region) and the other one is a platform to connect investors and start-ups, either in the form of an incubator or an accelerator. Why? Because my interviewees observe that people from Silesia have very good technical skills but do not know much about business. They want to teach them, provide mentorship andsupport but also to give them a place to work and create; and once they are ready they'll bring investors to the table.
It is their mission to place Katowice on the Polish startup scene map alongside Warsaw, Kraków, Gdańsk, Poznań, Toruń and Wrocław and they are doing an amazing job. We are all going to hear more about the Katowice startup scene in the near future.