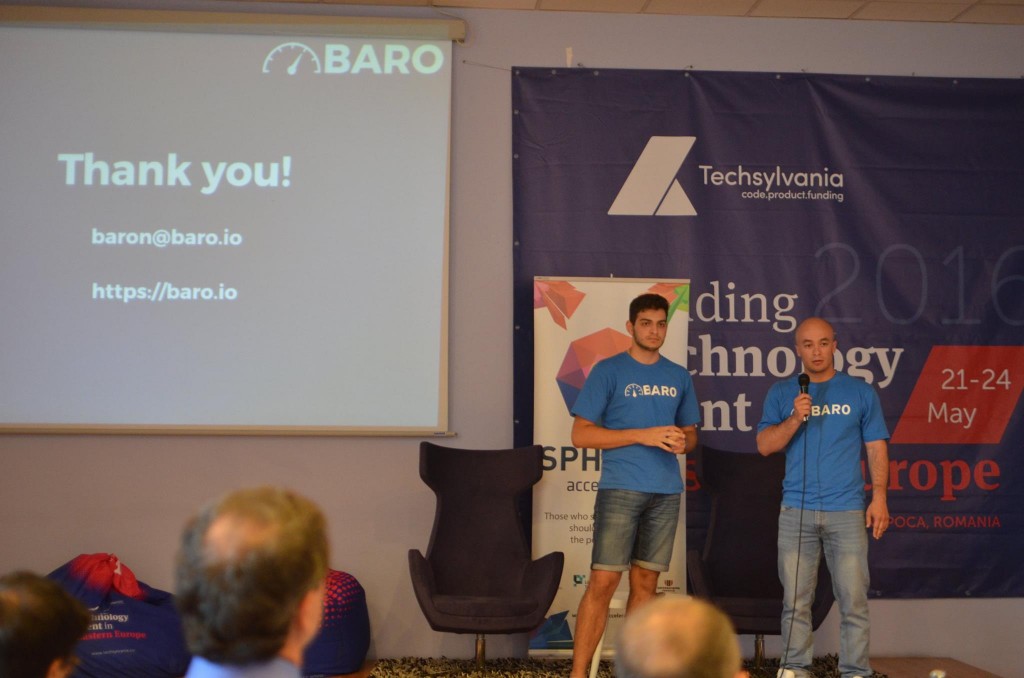 ---
The advertising industry continues to grow every year according to the global reports and statistics. Online advertising is expected to grow at a compound annual rate of 9.4% from 2015 through 2020. This means that advertising continues to remain a very attractive branch for start-ups.
Following the trends, two youngsters from Moldova, Victor Grosu and Teo Scorpan, created Baro – a platform for managing and optimizing ads on social platforms. Using Baro, individuals and advertising agencies don't have the pain of adjusting campaigns, finding the right audience and even launching campaigns. Baro does that automatically according to the rules from Automation section and from A/B testing the predefined audience. Baro is an user-friendly platform and provides for their clients:
1. Campaigns optimization
Performance-wise, Baro focuses mainly on 2 things: the audience and the money. Baro chooses the best audience, the best bidding strategy, the best combination of the text and image and adjusts the budget accordingly and adds a special sauce to it. This all taken together makes the ad cheaper and the clients get very high conversion rates. Baro uses artificial intelligence, it is more precise and does a better job than any advertising expert. Baro can advertise websites, Facebook pages, posts, events, apps(canvas), mobile apps, conversions(Facebook pixel) and videos.
2. Automation
Another useful feature that Baro provides is Automation. Let's take as an example post boosting. If the client has a Facebook page where he posts daily and he wants just some of posts to be advertised he can create a rule (see image) from which Baro will choose corresponding posts and boost them.
3. Post approvals
If the client owns an advertising agency and he still uses emails and excels sheets to speak with customers, he should really consider Baro post-approval feature that can be used for free. The Baro client basically creates posts for his customers' pages, and when there's a need to ask their approval, the client can do that efficiently and free, using Baro.
While we were developing Baro we collaborated with various individuals and ad agencies. We worked on real problems our clients face, says Victor Grosu, the cofounder and CTO of Baro for 150sec.com.
The idea of creating Baro, was born in 2014. Only in 2015 the team decided to start the building of this start-up. Later, Baro team was recruited in the local acceleration program – Space, provided by the Dreamups Innovation Campus. For future, Baro team plans to get more traction, to attract investors and to gain a competitive advantage in their industry.
[easy-tweet tweet="How to Pay Less for #Advertising? Use Baro – an Ad #Robot for Campaigns Optimization" user="150sec" hashtags="CEEmakers" url="http://goo.gl/1MSiaB"]