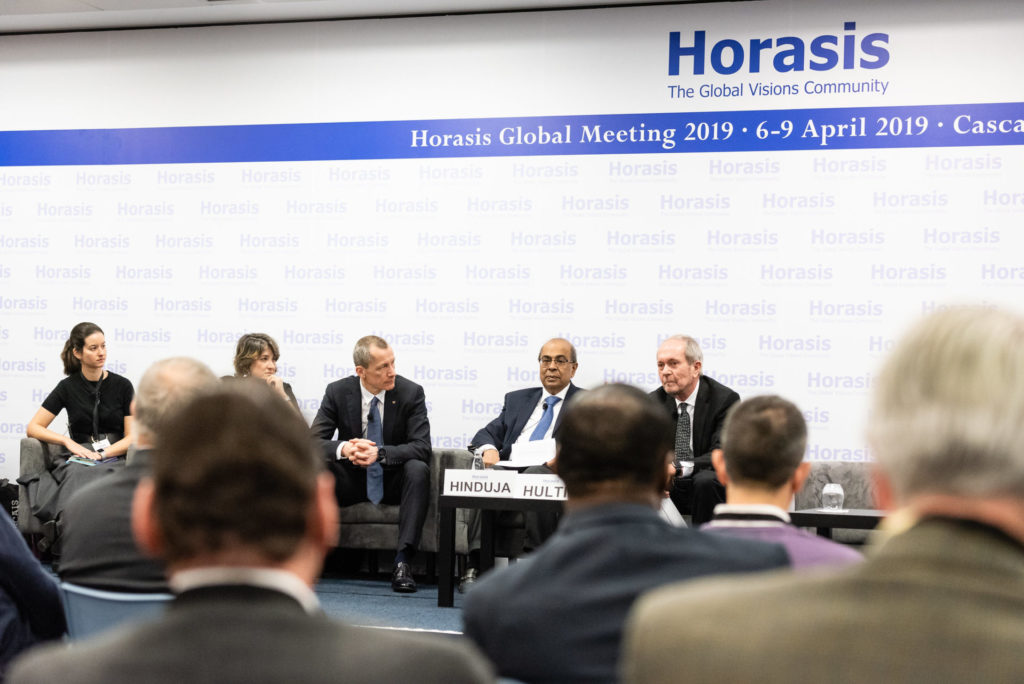 Featured
---
Horasis, a leading international think tank, will hold a virtual meeting on June 8 to discuss potential solutions to existential challenges facing business, governments, and humanity at large while igniting conversations about fair globalization and equality.
Under the theme of "Fostering Shared Humanity", the 2021 Horasis Global Meeting will gather over 1,000 prominent senior political, business, and social leaders to share their views about the collective efforts needed to build a better post-coronavirus future for all and deal with the issues that arise in times of great uncertainty.
Invited delegates—which include government ministers, Fortune 500 CEOs, and social and entrepreneurial leaders—will "debate how to be entrepreneurial and at the same time proactive in advancing sustainable development in the interest of the global public good," according to Horasis, whose mission is to "enact visions for a sustainable future" based on the values of sustainability, principled leadership, and community building.
"The Horasis Global Meeting will be held at a historic moment in which the world is facing an existential threat from COVID-19 and its emerging variants, an unprecedented global economic downturn, and a dearth of decisive leadership," organizers say.
The meeting used to be hosted by the Portuguese coastal City of Cascais prior to the coronavirus. The Switzerland-based organization believes the event will provide an ideal opportunity to deliberate on the path forward for nations that have wracked-up massive sovereign debts to support their disrupted economies as well as building up multilateralism amid a rise in populism.
"The aftermath of this pandemic will take years to clear," Horasis says, referring to the myriad of economic and social disruptions that have taken place on both global and local levels as a result of COVID-19.
The World Bank expects the global economy to expand 4% in 2021, assuming an initial vaccine rollout becomes widespread throughout the year. However, it warns that recovery will likely be subdued unless policy makers move decisively to tame the pandemic and implement investment-enhancing reforms.
"While the global economy appears to have entered a subdued recovery, policymakers face formidable challenges—in public health, debt management, budget policies, central banking and structural reforms—as they try to ensure that this still fragile global recovery gains traction and sets a foundation for robust growth," says World Bank Group President David Malpass.
"To overcome the impacts of the pandemic and counter the investment headwind, there needs to be a major push to improve business environments, increase labor and product market flexibility, and strengthen transparency and governance," the official added.
In a press statement announcing the June 8 event, Dr. Frank-Jürgen Richter, chairman of Horasis, said the world is at a critical juncture "where increased international collaboration is needed more than ever to resolve its most pressing issues including economic inequality, climate change, and a path forward post-pandemic."
He added that the Horasis community of more than 1,000 selected world leaders, including several heads of governments and key ministers, can contribute greatly to efforts toward formulating actionable plans to lead the global community toward a prosperous, egalitarian future.
According to the think tank, some of the political figures in attendance are:
Armen Sarkissian, President, Armenia
Hage Geingob, President, Namibia
Taro Kono, Minister for Administrative Reform and Regulatory Reform, Japan
Julia Klöckner, Minister of Food, Agriculture, and Consumer Protection, Germany
Radmila Shekerinska, Minister of Defense, North Macedonia
Ilga Suplinska, Minister for Education and Science, Latvia
Rania A. Al-Mashat, Minister of International Cooperation, Egypt
Béata Habyarimana, Minister for Trade and Industry, Rwanda
Shirley Ayorkor Botchwey, Minister for Foreign Affairs and Regional Integration, Ghana
Dharmendra Pradhan, Minister of Petroleum and Natural Gas, India
Private sector leaders from top organizations will be represented in the meeting as well, such as:
Hank McKinnell, Member of the Board, Moody's USA
David de Rothschild, Founder, Voice for Nature, United Kingdom
Megan J. Smith, Founder and Chief Executive Officer, shift7 & Former CTO of the United States, USA
Ibukun Awosika, Chair, First Bank of Nigeria, Nigeria
Barbara Ann Bernard, Chief Executive Officer, Wincrest Capital, Bahamas
Nadja Swarovski, Chair, Swarovski Foundation, Austria
The 2021 Horasis Global Meeting is part of a series of meetings that the think tank holds throughout the year to "explore, define, and implement trajectories of sustainable growth" and "provide strategic foresight to public and private entities who envisage growing into global and principled organizations."
Besides its flagship Horasis Global Meeting, the organization hosts the Horasis Extraordinary Meeting, the Horasis India Meeting, the Horasis China Meeting, the Horasis Asia Meeting, and the annual gatherings of the Horasis Visionary Circle—a peer-to-peer group of entrepreneurs.
Those who are interested in joining the online the 2021 Horasis Global Meeting should register here.