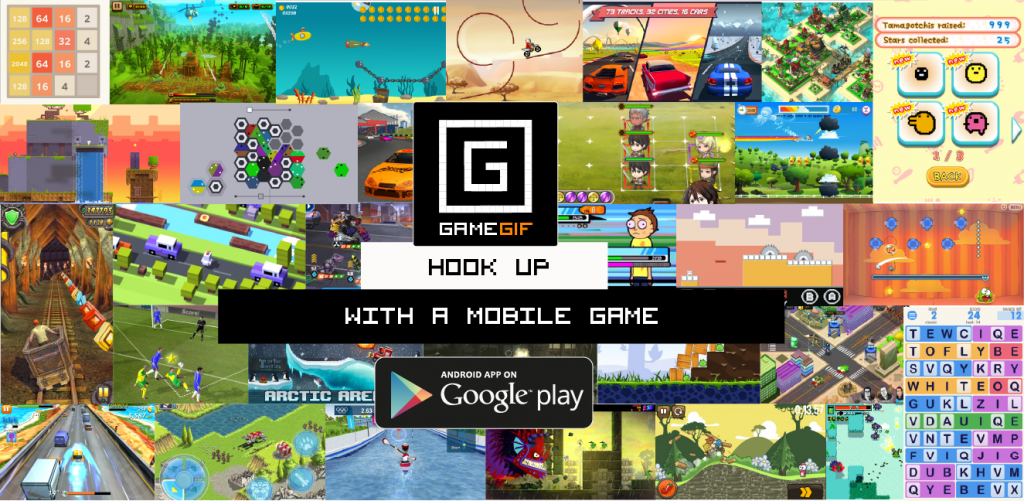 ---
I'm not even a very active or passionate gamer but still feel there is lot of hurdle to find new games in the current abundant indie ecosystem. I've tried a couple of times to search some interesting games in the app store, with a lot of wasted time and little success, so now, the only times I'm installing a new game is when I see a compelling promo video somewhere. Even my 8 year old daughter's discovery process is to search YouTube videos of games and selecting the attractive ones to convince me to install her a new game. And I'm not talking about promo videos, but actual gameplay.
So seeing a startup trying to solve this discovery problem, I feel they're on to something. The startup I'm talking about is GameGif, a Bucharest based company aiming to take on a multi-billion dollars market.
Manuel Boca, the CEO of GameGif is explaining:
It was a personal problem for the entire team as gamers and as game developers. That's why we wanted to use our strengths and experience to change something about the way mobile games are discovered: make the process more engaging and fun.

GameGif is the first video-only app store in the world specifically focusing on mobile games.

We see GameGif as Vine for mobile game discovery, a mobile app showing 10 second trailers of actual gameplay so gamers can quickly get a feel of a game while we show them the best mobile games on the market.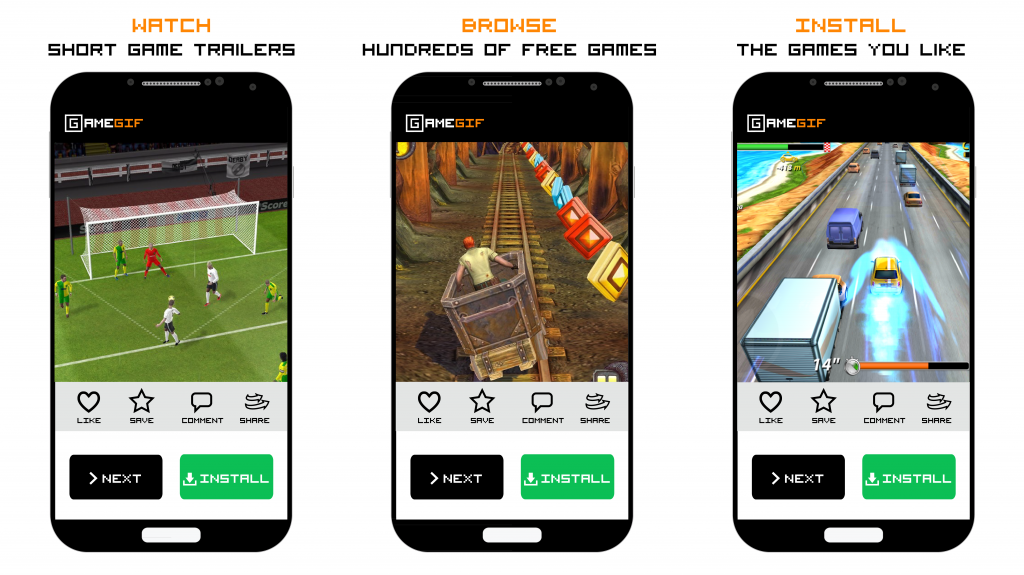 In the past few years there was a clear shift to gameplay based video content with the huge success of apps like Vine or Snapchat. So apparently there is a clear demand for this type of content, but without a clear take on game discovery. At least until now, because GameGif is doing exactly this – showing only what's really relevant to gamers: actual gameplay. This way finding games get easier, faster and engaging. Also, the content is user curated so gamers can potentially decide which will be the next big hit.
By offering a better game discovery process, GameGif hopes to help not only the gamers, but the game developers too. Making a great game is not enough anymore – if you're not able to escape the app stores noise, where your game is buried in a category along with other thousands of games, your game will never have a chance. A lots of games never get discovered and 99 of 100 developers are financially unsatisfied with the returns. With their platform, GameGif is giving a real chance to indie game developers to get discovered and up-voted directly by the gamer community.
Still, the startup is trying to make a dent in very crowded niche, with a lot of competition, so I'm letting Manuel explain why are they different:
In a way, GameGif is to competitor Appstores what Snapchat is for Facebook: a product that matches the shift of customer need to video-only and bite-sized content. Showing only short video content is our main differentiator.

Another differentiator is that our content is curated by users. So, gamers decide which games get on top and become popular.