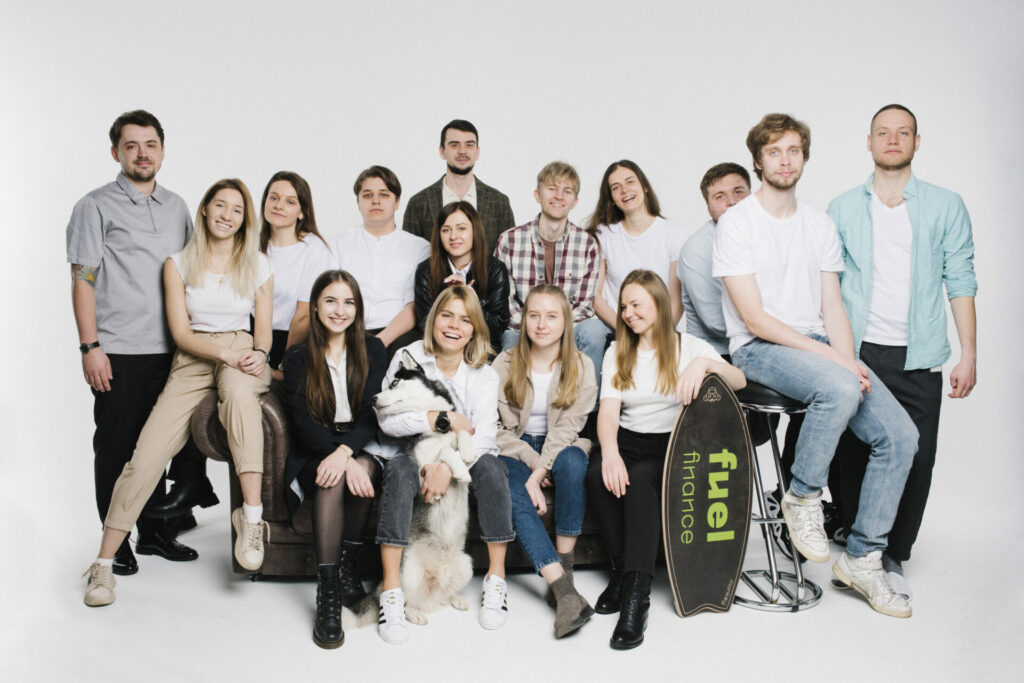 Featured
---
In a bid to win an economic war, the Ukrainian fintech startup FuelFinance is fighting tirelessly to provide resources to the country's small businesses amid an economic catastrophe brought on by the invasion.
According to the World Bank, Ukraine's economy is expected to shrink by 45.1% this year, "although the magnitude of the contraction will depend on the duration and intensity of the war." Russia's economy has also plunged into a recession in recent months, with total output expected to contract by 11.2% by the end of 2022. The nearby Krygz Republic, Belarus, Moldova, and Tajikistan are also expected to fall into a recession this year.
"The magnitude of the humanitarian crisis unleashed by the war is staggering," said Anna Bjerde, World Bank Vice President for the Europe and Central Asia region. "The Russian invasion is delivering a massive blow to Ukraine's economy and it has inflicted enormous damage to infrastructure. Ukraine needs massive financial support immediately as it struggles to keep its economy going and the government running to support Ukrainian citizens who are suffering and coping with an extreme situation."
Spearheading the fight to save Ukrainian businesses is Alyona Mysko, a Forbes 30 under 30 Ukraine entrepreneur with more than ten years experience in financial planning and risk management. As CEO and founder of FuelFinance, she's overhauled the company's financial services since the invasion "to save businesses from bankruptcies and unlock trillions of dollars in world GDP growth."
With over 200 projects over the last three years, FuelFinance manages over $200 million in annual recurring revenue for small and medium-sized enterprises (SMEs) in Ukraine and abroad. Their cloud-based financial reporting services eliminate months of integration and setup costs, and provide financial peace of mind with comprehensive profit and loss statements, plan/fact sheets, and cash flow projections.
"A few months before the war, when the first scenarios of Russia's attack appeared, we developed various financial plans for Fuel, so we were ready for the worst," said Mysko.
In the months leading up to the invasion, Mysko met with each member of the FuelFinance team to discuss possible action plans in different war scenarios, including prioritizing staff duties and finding potential relocation sites. "At that time, it looked like a reassuring action plan, but none of us fully believed that a full-scale war could happen," she said.
When full-scale war became a reality, Mysko jumped into action. In the first days of the invasion, she sent a personal letter to each of FuelFinance's clients offering free consultation on wartime financial management. By the second week of the war, FuelFinance was able to return to full working capacity, and they offered each client an individual anti-crisis financial plan.
"We have preserved our usual working regime as before the war," said Mysko. "We develop anti-crisis plans, we consult overtime, and we constantly update and replenish our platform, which answers the most common questions for SMEs."
According to the company, the majority of Ukrainian business operations are at a complete halt, with 60% of SMEs bringing in zero revenue. In addition to struggling with investments, market expansion, and long-term business goals, many Ukrainian SMEs have also had to grapple with protecting and relocating their employees to safe locations. Some companies have even become special branches of local military squads, and others have varied business in a way that part of their revenue goes to the army.
"At this point, every Ukrainian company has faced the challenge of searching for bulletproof vests for employees," said Mysko. "Our product for Ukrainian businesses has focused on solving financial problems during war, and numerous initiatives were created to support Ukrainian brands and businesses."
In addition to providing anti-crisis plans to its clients, FuelFinance has also launched an online platform for Ukrainian entrepreneurs, which includes resources on how to stabilize business, access wartime funding, and use anti-crisis financial payment calendars. SME owners can also apply to receive free financial consultation and mutual assistance resources from other Ukrainian businesses.
Another mutual project with the startup networker Lift99, Support Ukrainian Businesses, is designed to support local, physical-first businesses in Ukraine. Using the website, businesses who request help are connected with organizations and people who provide support and donations.
One FuelFinance team member has also founded viyna.net, a public portal for Ukrainians affected by the war. Users can log on to access resources on everything from border crossings and relocation services, to ground support and blood donations, to surviving a nuclear blast.
The company's efforts have not gone unnoticed, and they've recently been featured on CNN and Insider, as well as four American podcasts, including Master of Scale. They've also been named the №1 Product of the Day on Product Hunt.
If the war continues, Mysko confirmed that FuelFinance will continue to follow its strategic wartime plans, with special focus on company growth and revenue. They also hope to further support SMEs and Ukrainians in general by improving their product and growing their team to provide jobs.
"We're called the nation of freedom fighters for a reason," said Mysko. "Hundreds of dissidents were tortured for their faith in Ukraine's freedom in the 1960s, and more than a hundred were killed in 2014 during the Revolution of Dignity. Our history has several pages that are covered with the blood of our people. It's scarred us and future generations, but at the same time, it's given us pride."
For those hoping to support Ukraine, Mysko encourages them to donate through Support Ukrainian Businesses or purchase Ukrainian goods and services through Spend with Ukraine, Buy for Ukraine, and Leleka. She also invites any companies in need of financial management to visit the FuelFinance website.