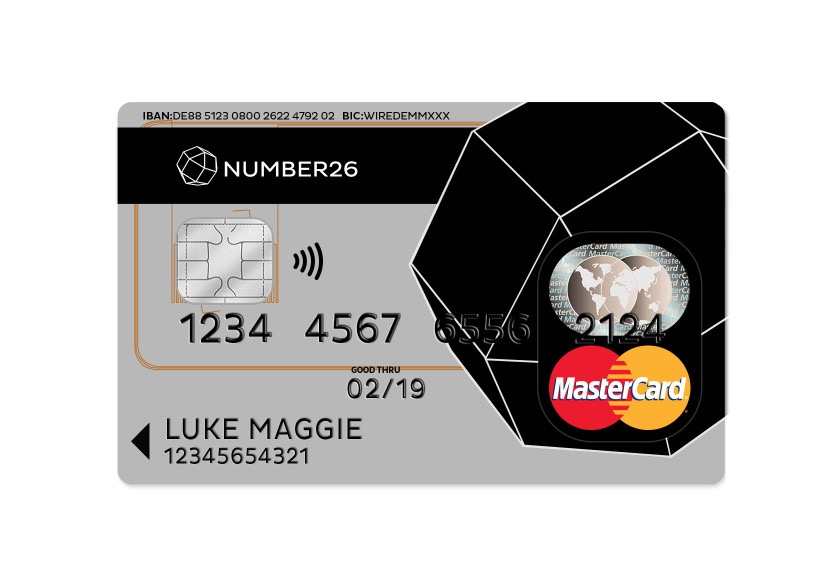 ---
The German-Austrian fintech startup Number26 has raised €35.28 million ($40 million) the Series B round and will use it mainly for marketing and international expansion.
Lead-Investor is Horizons Ventures, the private investment company that belongs to Li Ka-Shing, the nr 1 billionaire from Hong Kong. The Battery Ventures together with Zalando Chefs Rubin Ritter, Robert Gentz und David Schneider are also on board. The previous investor Valar Ventures, that belongs to Silicon Valley legend Peter Thiel, Earlybird Ventures and Redalpine Ventures also added to the round.
Number26 reinvented the online banking, making it fast, simple and efficient. The bank account can be opened directly through a smartphone app and the set up takes around 8 Minutes. Upon registration the customers get free MasterCard and Maestro cards and can pay with them worldwide with no transaction charges involved. The cash withdrawals are also free of charge as Number26 take over the credit card charges. However should customers withdraw too much cash, it would be a direct loss for the company.
This particular point took the management of Number26 to a decision to close few hundreds accounts without any warning causing a huge shit-storm on social media. Now the company is working to develop a Fair-Use-Policy, including a monthly withdrawal limit. However unfortunate this situation was, it looks like it did not do any damage on collecting money for the series B round.
With the current investment the total raised amount is €46.75 million ($53 million). The team of 140 people operates from Berlin and serves 200.000 customers in eight countries.
It looks like two countries are celebrating this investment: Germany and Austria. The German online publishers call Number26 the German Startup and the Austrian media is calling it the Austrian Startup. SO which is the case? Its very simple: originally Number26 was founded in February 2013 in Austria and both co-founders Valentin Stalf (CEO) and Maximilian Tayenthal (CFO)
are Austrians. However they moved to Berlin for better growth opportunities and bigger talent pool.
References:
Futurezone.de
manager-magazin.de
number26.eu