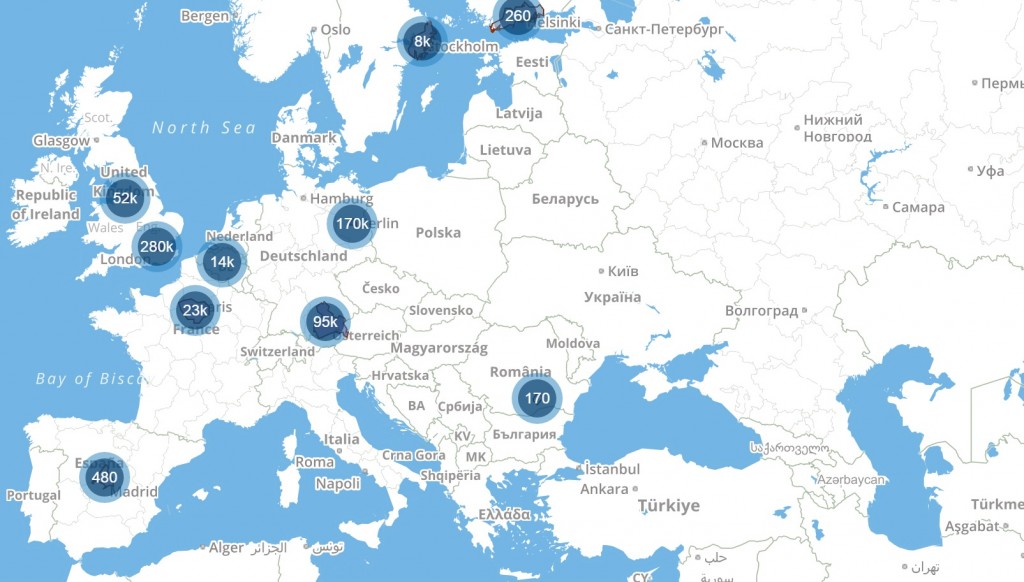 ---
The European Commission has announced the formal launch of the dynamic mapping of tech startups across Europe (www.startuphubs.eu), part of the EC StartUp Europe initiative. This ambitious and unique project provides a unparalleled insight into the emerging startup ecosystem in Europe, focusing initially on 10 hubs – Berlin, Bucharest, Brussels, Helsinki, London, Madrid, Manchester, Munich, Paris, Stockholm – with a further 10 hubs to be mapped this year.

This dynamic mapping is a detailed and consistent analysis of the startup ecosystem across Europe containing:
the geographic locations of web entrepreneurs, startups, accelerators, co-working spaces and investors in Europe;
detailed information about their category, jobs they created, their yearly revenues, funding, exits, number of customers and investors;
information about the accelerators programmes and series of investments done by each business angel or venture capitalists.
Vice President Andrus Ansip  opened the event and set the Digital Single Market context in which the platform is being developed.
Charles Armstrong, CEO of Trampoline Systems, has also provided a comprehensive overview of the map and finally, a panel of entrepreneurs, venture capitalists and co-working space owners discussed around how the dynamic map can help in the promotion and development of tech startups across Europe.