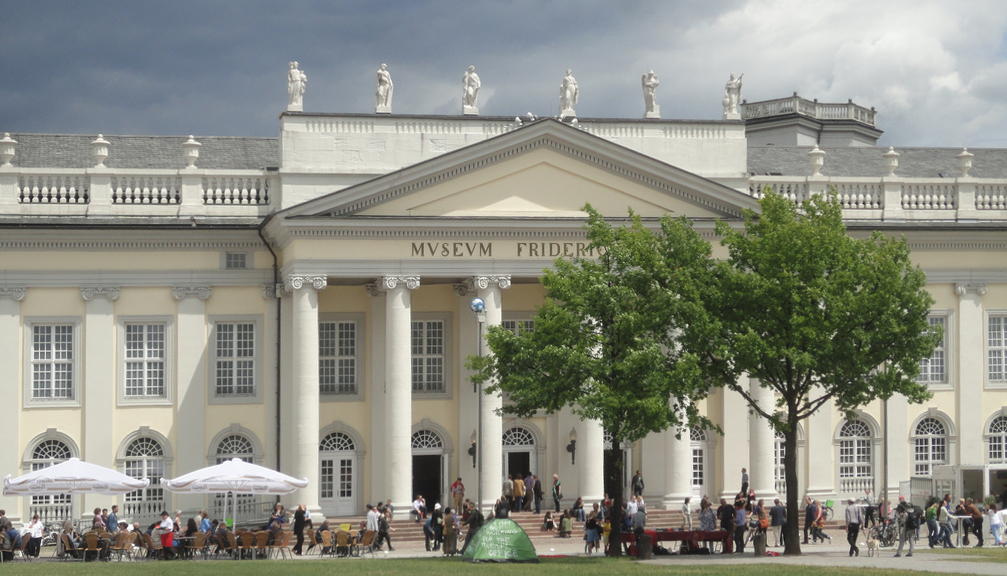 Events
---
Having recently exhibited in Italy, Dr. Gindi is now headed to documenta fifteen, in Kassel, Germany, where 10 of her works will be exhibited from June 10th for one month. 
Documenta occurs once every five years, and is considered to be one of the seminal recurring events of the art world, along with the Biennale di Venezia, Art Basel, and Skulptur Projekte Münster. The fifteenth installation of the exhibit since it debuted in 1955 will be curated this year by Indonesia-based art collective ruangrupa, whose artistic direction for doucmenta fifteen seeks to embody principles associated with 'lumbung' – a communal rice barn that represents a manifestation of equitable resource allocation, sharing, and collectivist principles.
Artists featured at documenta fifteen this year will be invited to engage with new models of sustainability and collective practices of sharing that adhere to communalist lumbung principles. In light of this, Dr. Gindi's work will be exhibited with work by Gernot Minke, Professor Emeritus at the University of Kassel, who exhibited his work at documenta 14. Minke's portfolio of architectural work embodies more than 100 ecological and sustainable constructions worldwide, including his 'earth dome' which stands at the University of Kassel and conjures up the 'magnificent medieval adobe buildings of Djenné, Mali.'
As a visual artist, Minke's work is lucid and dreamlike, intersplicing bold experiments in color and form to generate images as involute and abstract as retinal phosphenes. The joint exhibition between the two artists will be called '…in dialogue' as Minke's expertise in clay, straw, and bamboo structures is set to strike a conversation with Dr Gindi's work, whose sculptures begin their life as raw clay prototypes. 
"My work is full of dichotomies as I seek to stage paradox and harmony. I am not dogmatic about my style as I make sculptures that resist codification. I am always developing and thus returning back to its origins – the figurative kneading of clay," Dr. Gindi says in an artist statement on her website.
Tickets to documenta fifteen are available here. The event will be held between June 18 and September 25, 2022, in Kassel, Germany.