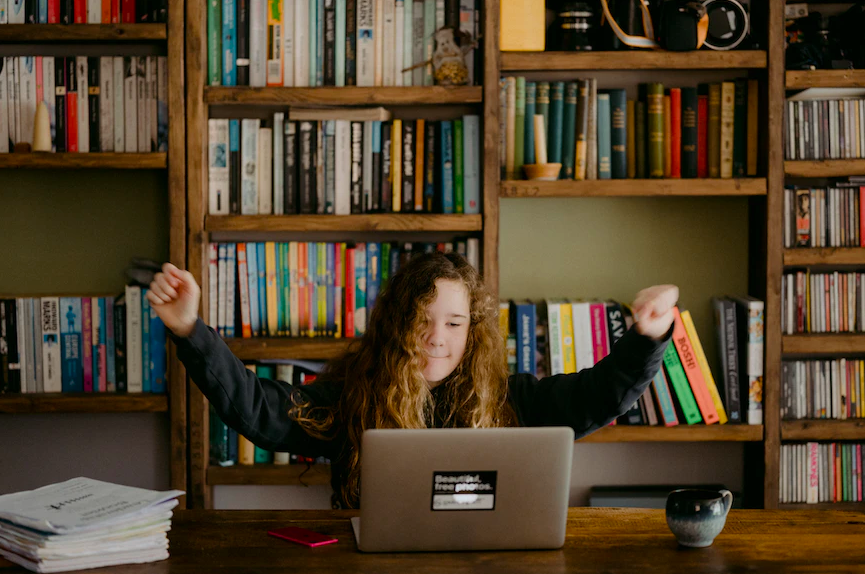 ---
Studies have found that a large percentage of youth in Europe lack the skills needed for the safe and effective use of digital technologies. Their lack of understanding of safety and productivity in the digital world risks creating a digital divide for the next generation of the workforce. Of course, this is a generation that needs to be incredibly fluent with technology, so it is important to understand and address this issue.
While there are many well-documented downsides to children's increased time on digital devices, there is also an opportunity to make their screen time educational and useful. Through the proper platforms, time in front of a screen can be a portal to productivity and growth.
Many studies show that properly implemented technology may even help children in different aspects of their development. Beneficial impacts of technology's role in children's lives include improved task focus, visual-spatial development, problem-solving and decision making.
Unfortunately, the vast majority of time spent on digital devices contributes to none of these advantages. At best, games, videos, and apps may have unintended positive consequences. To properly prepare these kids for an ever more digital future, we must intentionally make these benefits part of the plan for the technology they use.
Let's take a closer look at the problem and the potential solutions that could be implemented now.
The 21st Century Kid
There is no doubt that the people coming into the work world in the 2030s will require more digital skills – both technical and relational – than any previous generation. While nearly every child will have familiarity with the digital world, this is just the bare prerequisite. Navigating the digital world with clarity, compassion, boundaries, and efficiency within different spheres, such as education or work, will call for many different technical skill sets.
Digital literacy, like other competencies, should be taught from an early age. Unfortunately many schools and the education systems that support them lack the infrastructure they need to properly implement digital skills on a broad level. This is due to the lack of resources such as technological equipment, insufficient teacher training, and non-existent learning benchmarks to effectively integrate digital literacy into curriculums.
Put simply, the current educational system has integrated today's technology into the classroom, but has failed to anticipate or prepare students for the new frontier they will enter a decade from now.
Through the proper platforms, time in front of a screen can be used to the advantage of the learner and the teacher. Transforming digital devices from a vessel for empty entertainment or one-way information delivery, to a conduit for valuable knowledge acquisition and interactions, will teach children both the subject matter and the interpersonal skills specific to the digital world.
For instance, new educational platforms can help to keep discussions going even after class has ended and foster new ways for students to share their ideas and collaborate even when they have left school. There are a variety of applications now available that are working towards not only increasing this generation's digital understanding, but also finding ways for kids to have fun along the way. Via the network effect, the more these applications are embraced, the greater the impact on a wider cohort of children.
Collaborative Learning For Modern Day
Many teachers have started using technology in classrooms because it can more easily address the different ways that different children learn most successfully, unlock new concepts and expand on them in new ways, and can even highlight the development of children's creative and critical thinking skills.
Studies also show that technology can help young children learn how to complete inter-related tasks more effectively, and collaborate more efficiently—two things that will be vital in the fast-paced digital world that they are entering. There is a wide spectrum of innovative applications out there that are form-fitted to the classroom, and they cover a wide range of mediums as well.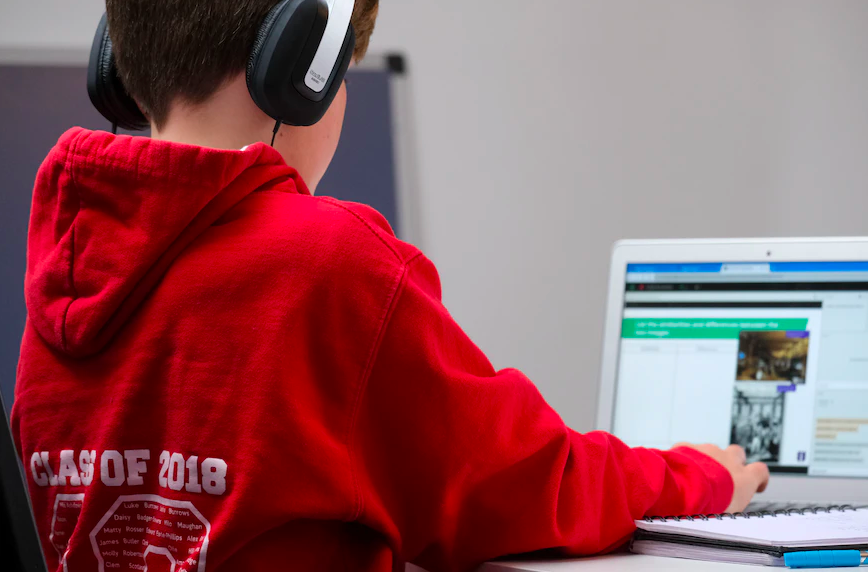 Recap, a video response tool, allows students to respond from anywhere and feel comfortable sharing their thoughts. Kids can respond to a prompt and all responses are compiled into a "daily reel" for teachers to view and provide feedback. This video application is helping to open up new channels to stimulate conversation for students. Because the responses can be done from anywhere, this opens up a channel for introverted or bullied children – who may be reticent to share in person – to more openly participate in the learning journey. It also allows the teacher time to reflect and respond more thoughtfully to their students.
Another nifty tool is Padlet: a "virtual wall" which promotes versatile collaboration in classrooms. Students can perform a wide range of activities on the platform—add resources for group projects, use it for brainstorming or to respond to discussion questions, and even connect with other students their age across the world learning about similar subjects. Besides the primary learning that results from Padlets use, secondarily students are learning how to collaborate, interact, and communicate with people outside their immediate sphere – an essential skill for tomorrow's workforce.
Another noteworthy channel that is being exercised in EdTech is the emerging use of podcasts for kids. Research has shown that children not only comprehend audio at 2 to 3-grade levels higher than their reading level but that audio lessons are nearly twice as likely to result in post-lesson discussion and independent research as similar written material.
In one example, the creators of some of National Geographic and Netflix's most effective family learning fare – including Brain Games and Brainchild – have turned their efforts to audio-based education for children. Their goal with the "Who Smarted?" podcast is to inspire a generation of children to get excited about engineering, science, technology, and history, by making a show that is so fun the children don't even realize they are learning. The creators are now launching a platform based on the podcast that will provide video courses with interactive and engaging content for kids.  
Using EdTech applications is a great way to turn screen time away from mindless distractions and instead utilize digital devices for good, while also teaching children digital capabilities.
Additionally, these tools include different approaches to online safety and security for children and their data. These are important to address both in focused lessons and curriculum, as well as for children to encounter in real apps and services. By learning from a young age about how to manage identity, data, and bullying risks online, children will be fluent in these capabilities by the time they are independent teenagers and adults.
The Future of Education
With research and markets forecasting that the online education market will reach $230 billion by 2025, parents and educators should consider the old adage "if you can't beat 'em, join 'em" when it comes to technology for kids. This is something that will be especially imperative in the EU if the region wishes to address the digital literacy challenges seen in its youth.
Digital devices don't have to all be bad, in fact, they could even be the ticket for today's kids to succeed in their future. Empowering modern-day youth through skill sets through the multitude of available EdTech applications and methods will better prepare them for the ever-evolving digital future of the 21st century.
Disclosure: This article mentions a client of an Espacio portfolio company.