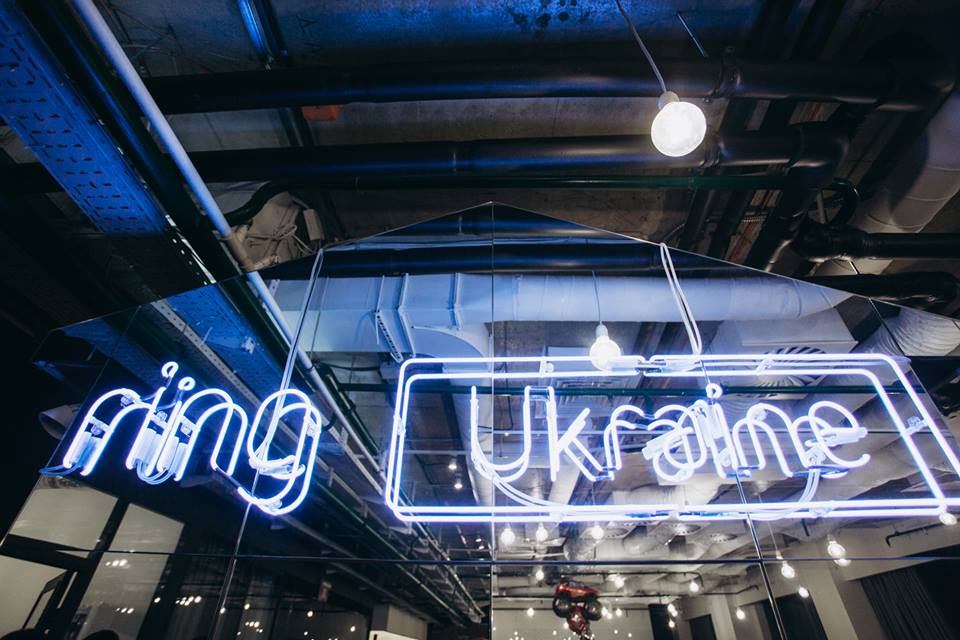 ---
This story initially appeared in Ukraine Digital News, an English-language resource on digital innovation in Ukraine.
Competition in the smart-home security field heated up in February 2018 with the Amazon announced  acquisition of California-based Ring, an outdoor home-security company founded in 2012 by the entrepreneur James Siminoff.  The cost of Amazon's acquisition is estimated at more than $1 billion. Inc. Magazine reported in January 2017 that home security systems would amount to an estimated $47 billion of the more than $100 billion total security market in 2020.
A key piece of the Ring success story is the August 2016 opening in Kyiv, Ukraine, of a small R&D office to integrate computer vision, artificial intelligence and machine learning technologies into Ring products.
The office was opened with a staff of 10, which has grown to 500 since then. And Kira Rudik, the COO of Ring Ukraine, played a significant role in the development of this key effort. I recently had the opportunity to interview Kira and to talk about her important contribution to Ring's overall market success.
She graduated the National University of Kyiv-Mohyla Academy with a Bachelors degree in Computer Science (2006) and a Masters in Information Technology (2008) and started her career as a software quality assurance engineer for IT companies. Eventually her professional growth led her to project management. Kira later became an entrepreneur and found some clients in the US and opened IT departments for them in Ukraine.
In 2016, she opened the R&D office for the Santa-Monica based company Ring with her partner and serial entrepreneur Jason Mitura. Jason had gone from Texas to Ukraine in 2008 where he became CEO of the facial recognition software company Viewdle, which was sold to Google in 2012 for $45 million.
Jason and Ring founder Jamie Siminoff became acquainted through mutual connections in the U.S. Jamie also knew of Jason's great success with Viewdle. Kira and Jason convinced the Ring CEO that his company would greatly benefit from a technology R&D operation in Kyiv. Jason became the CEO of Ring Ukraine and Kira the COO.
Ukraine has a well-established reputation for Western companies that seek to outsource their development projects. But, there is also a track record of major companies establishing R&D operations in the country. The list includes: Boeing, Ericsson, Siemens, Oracle, Magento, Samsung, AMD, Snapchat, Opera Software and Wargaming. The large, highly skilled tech talent pool and the fact that more than 40% of IT developers are fluent in English while salaries and benefits are less expensive than in the West make Ukraine an attractive location for opening an R&D office. Ring Ukraine has one of the largest R&D offices of a Western company in Ukraine.
Kira points out that Ring's mission is to reduce crime in neighborhoods. "How motivated people are when we see that we are developing tools to help catch a burglar in a couple of minutes or provide the police with the video of the crime that happened to help reduce crime in neighborhoods. This is something that we do everyday."
Regarding the company's competition, Kira says her team just keeps focused on their mission. "We don't think about competitors in the way that we're operating. We're thinking about our mission and getting closer to that. I believe that most of the success in the place where we are right now is based on that concrete philosophy of not looking back to the other players in the market, but being concentrated on what we want to deliver to our neighbors, our users."
What are Ring Ukraine's major challenges? "So the main challenge is obviously growth and supporting this growth with new processes to move from a startup environment where the people are used to a certain pace of work to operating like a company," said Kira. The second challenge is hiring talented managers. On the technical side, the main challenge is to scale to serve many millions of users around the world with algorithms developed to run on the millions of video clips captured from Ring video doorbells every day.
And what about Ukraine's tech "brain drain" from top talent emigrating abroad? Here is Kira's view. "So Ukraine really has the top talent. Some of them leave, some of them stay in the country and there is huge competition for them. However, I find that once you have a very interesting task and a space for the person to develop professionally and personally, once you show them that what they will do matters, it makes it much, much easier to find and attract the best talent because you cannot motivate people with money or with a career title. Oh, but you can motivate them with adding meaning to what they are doing in their everyday life."