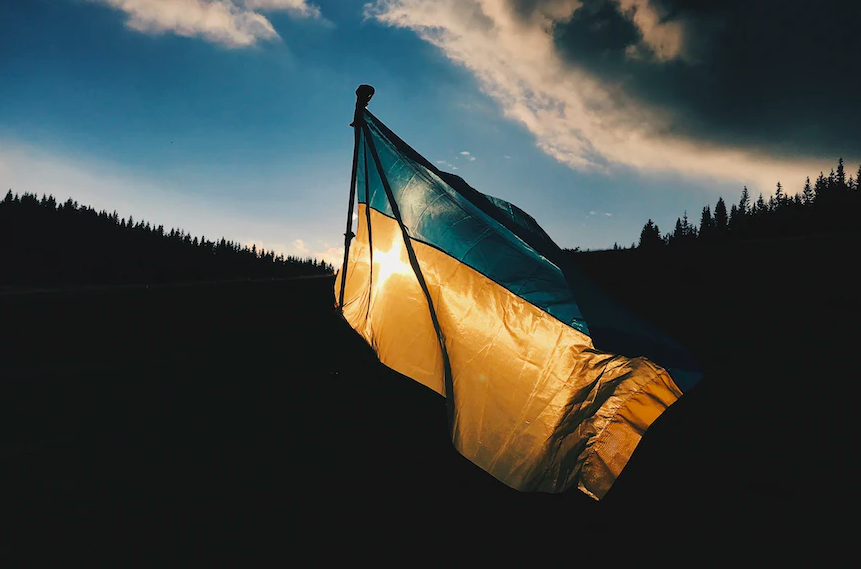 Uncategorized
---
At least 6.6 million Ukrainians have fled their homes for neighboring countries in Europe since February.
And while Europe has made an accelerated call for Ukraine's admission to the European Union to help displaced people, direct financial aid isn't likely to be granted soon. Even if it does, the current global economic downturn precipitated by the conflict is now, according to economists, "more than likely" to cause a recession in Europe.
In the startup space, where founders already have to navigate a complex capital journey, the conflict and looming recession implement even higher barriers to access funds. t Around the world, Ukrainian entrepreneurs in particular need support to quite literally survive, as well as to ensure the longer-term growth of their business and ultimately, their wellbeing.
That's why a selection of the world's best and brightest business coaches, founders, and investors have come together to build Coaches for Ukraine, a free support network to help people through life circumstances and business in times of war.
Support as a reason to keep moving forward
Founded by Tanya Chaikovska (LIFT99 and Salto X, Kyiv) and Ariane de Bonvoisin and joined by Sophia Bendz (Cherry Ventures, Stockholm) in partnership with LIFT99, a start-up community, and accelerator with hubs in Estonia and Kyiv, Coaches for Ukraine provides business leadership and personal development seminars for world-class leaders and scholars to Ukrainian founders affected by the war.
"We kept hearing from entrepreneurs who were having a really hard time with their families while at the same time trying to keep their business running while also fighting this war," said Tanya.
"Ariane and I came up with the idea of creating a community with world-class coaches to help these entrepreneurs learn from the best while rebuilding their lives. Support from others has been the main reason for all of us to keep moving forward."
Since its inception, more than 900 entrepreneurs have joined the Kyiv-based program, with around 100 attending weekly live sessions. For those still without electricity or internet access, sessions are recorded until utilities in their sector are restored.
"As a startup coach to founders and CEOs globally, I found it impossible not to do something to help our fellow Ukrainian entrepreneurial community," said Ariane, who is responsible for finding and selecting the speakers and coaches from around the world and been a speaker at companies such as Amazon and Google, and has guest lectured at Cambridge University.
"Together with Tanya's incredible support on the ground in Kyiv, we created this free platform in less than 10 days, which has been up and running weekly since April."
Coaches volunteer their time to share their experiences, answer questions from Ukrainian founders, and engage with the group for a few hours every Wednesday.
Topics that have been addressed so far include lean startup methodology, managing productivity through extreme stress, and adapting their business to change.
A safe space to share struggles
Volunteers participating in Coaches for Ukraine include Marc Herson, an investor, coach, and operator with more than 20 years of experience at startups and organizations like 2go, Softbank, and SONY BMG. For Marc, it's been important to host seminars with a heavy emphasis on personal as well as professional growth. 
He recently led a session called, "Navigating difficult conversations: An introduction to Nonviolent Communication." In his talk, Marc discussed mindfulness-based skills related to conflict resolution, and how founders can develop new attitudes in order to better relate to others in both their private and professional life.
While many founders come to the weekly sessions for advice to make their life and work more adaptable to dramatic and unplanned changes, many find higher value in the safe space with a community of like-minded people who share their struggles.
Current business leaders collaborating with Coaches for Ukraine have worked with companies such as Twitter, Netflix, Google, RedBull, Facebook, YouTube, and Apple. Many are TED speakers, published authors, and successful investors and entrepreneurs, including Marie Outtier, founder and CEO of Aiden.ai.
In 2016, Outtier quit her job as a consultant and founded a martech company aimed at disrupting the $600B global advertising industry. Shy of four years later, Outtier sold her company to Twitter, where she now works as the microblogging app's Director of Product Management.
Having fundraised in London's fast-paced tech startup scene, Outtier's expertise in explaining clear objectives to investors in high-pressure meetings lends itself well to Ukrainian founders hoping to overcome uncertainty without compromising the health of themselves and that of their business.
Over a dozen qualified professional coaches have joined the Coaches for Ukraine initiative so far. To learn more about the offering, or if you would like to volunteer, apply here.