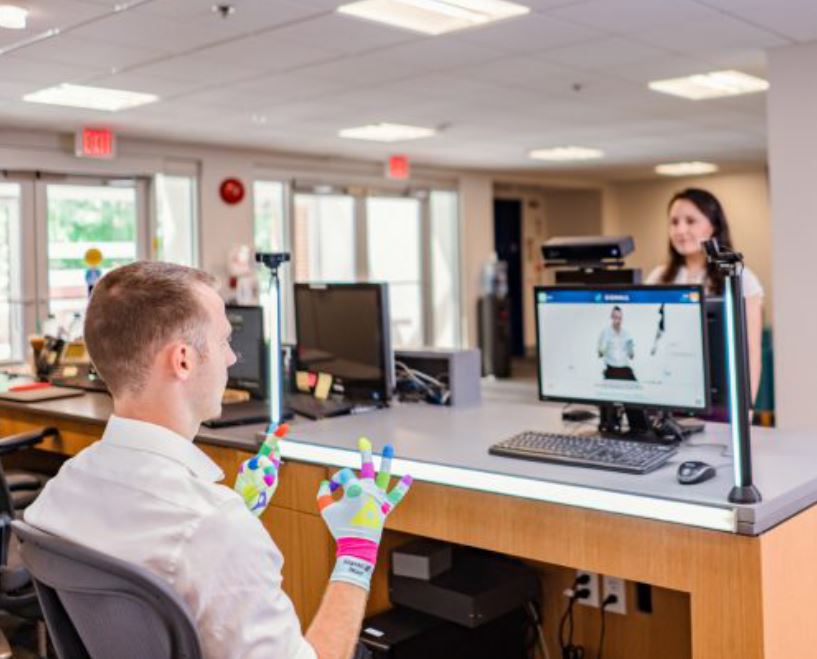 Featured
---
Budapest based SignAll is the developer of a unique technology which automatically translates American Sign Language (ASL) into spoken and written English.
At inception, the startup was spun off from Hungarian R&D and ICT outfit, Dolphio Technologies a number of years back. The company just closed a second investment round to the value of €1.7 million. Leading the investment round was Hiventures – one of the biggest investment companies in the eastern part of central Europe. Credo Ventures were participants in the initial funding round and took part again in this secondary financing deal.
There's little not to like about the company's offering. It literally has the potential to upgrade the quality of life of the deaf. It's of benefit for the hearing impaired at work, in carrying out day to day activities like an interaction at the local bank or simply to have the ability to communicate and be understood spontaneously in various situations.
How it Works
Signs are recognised by SignAll's computer vision systems. The original system involved the use of four cameras, a motion sensing device and computer. Signs are recognised by a camera (or cameras), processed by a PC and thereafter, interpreted into clear sentences through SignAll's natural language processing based linguistic module.
Using this model, the company has produced desk/tabletop systems as well as a privacy booth product. Several of the booths have been rolled out commercially to date – including one installation at Gallaudet University in Washington D.C. SignAll has also been carrying out R&D to bring about the same result – real time interpretation – but using common consumer devices.
It seems to be a cliché at this stage given the abundance of projects in all sectors emerging based on a certain genre of technology but at its core, SignAll's innovation is achieved using artificial intelligence (AI). To that end, global research and advisory firm, Gartner, highlighted SignAll as one firm which is using AI to improve the lives of customers and employees.
Investment & Expansion
Following the closure of second round financing last week, company CEO Zsolt Robotka, cast some light on the firms future plans based on that investment:
"We anticipate launching multiple projects in the U.S. over the next two years, which will underline the scalability and flexibility of the technology to a range of users' needs."
Whilst the investment will cover continued market entry and extension of the company's activities, SignAll is focusing primarily on the U.S. market. The company are preparing to scale up, having successfully completed pilot projects in Washington D.C., Houston and Salt Lake City. However, it is not forgetting its home market. "We plan to continue developing a tight relationship with the Hungarian community of deaf and hard of hearing people as well", stated Robotka.
The project "enables spontaneous communication between deaf and hearing people [which] has a great social value"
Social Impact
There's little doubt that a project like this is making a profound social impact. Bence Katona, CEO of investor Hiventures, said that the project is likely to have long term social and financial impact – aligning with sustainability goals set out by the United Nations. The project "enables spontaneous communication between deaf and hearing people [which] has a great social value", stated Katona.
According to the World Health Organisation (WHO), 15% of adults have some degree of hearing loss. In Europe close to 119 million people have a degree of hearing impairment to a level whereby it adversely affects their daily lives. Given this backdrop, it's encouraging to see the use of emerging technologies such as AI in this instance, in improving the lives of a sector of the community that has faced additional challenges.