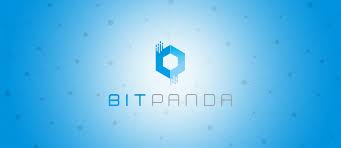 ---
BitPanda was known among Viennese circles to be the responsible child. They had their four currencies in Bitcoin, Ethereum, Litecoin and Dash on their platform and were happy to maintain those in the long run.
But things have changed in the new year with the startup looking to bring in 2 new coins into the fold within the space of a month with more planned in the near future.
Just this month, the startup announced that they would be integrating Bitcoin Cash into its platform to go with the 4 cryptocurrencies that they already offer as a trading option on their platform. They've even got the postal service involved by allowing the exchange of euros for Bitcoin Cash at any local Austrian post office.
"Due to our cooperation with the Austrian Post, BitPanda To Go allows our customers to buy five digital currencies…from over 400 post offices and almost 1,300 postal partners throughout Austria," BitPanda CEO Eric Demuth said on the company website.
The founders were initially cautious in their rollout and offered an update in August of last year outlining their concerns with the stability of Bitcoin Cash. On their website, they said that "[d]epending on the maintained safety of our platform, all of these measures will only then be materialised. Currently, the Bitcoin Cash blockchain is far from working stably and continuously".
Those fears seem to have alleviated since then as the company has continued to improve on its gains, adding Ripple to their platform as of last week. At this stage the coin is trade-only though founder Paul Klanschek is hopeful that full integration is just around the corner.
"I do not want to promise anything, but we'll be there soon enough. It's not a matter of months anymore' Klanschek said to Austrian startup blog derbrutkasten. In the same vein as their integration of Bitcoin Cash, they betrayed their usual Austrian conservatism when it came to coins without a sound backstory.
"What we will certainly never do is to record any highly speculative coins without a past,' he said to derbrutkasten.
He added: "We also have to buffer our customers. These are often newcomers who trust us to trade serious coins."
This attitude would almost certainly come in hand when facing market volatility, a feature inherent in cryptocurrency trading. At the time of writing, Ripple co-founder Chris Larsen had $44 billion wiped off his paper worth in the most recent cryptocurrency crash.
Whether there are ripple effects on companies like BitPanda that have adopted their currency remains to be seen.