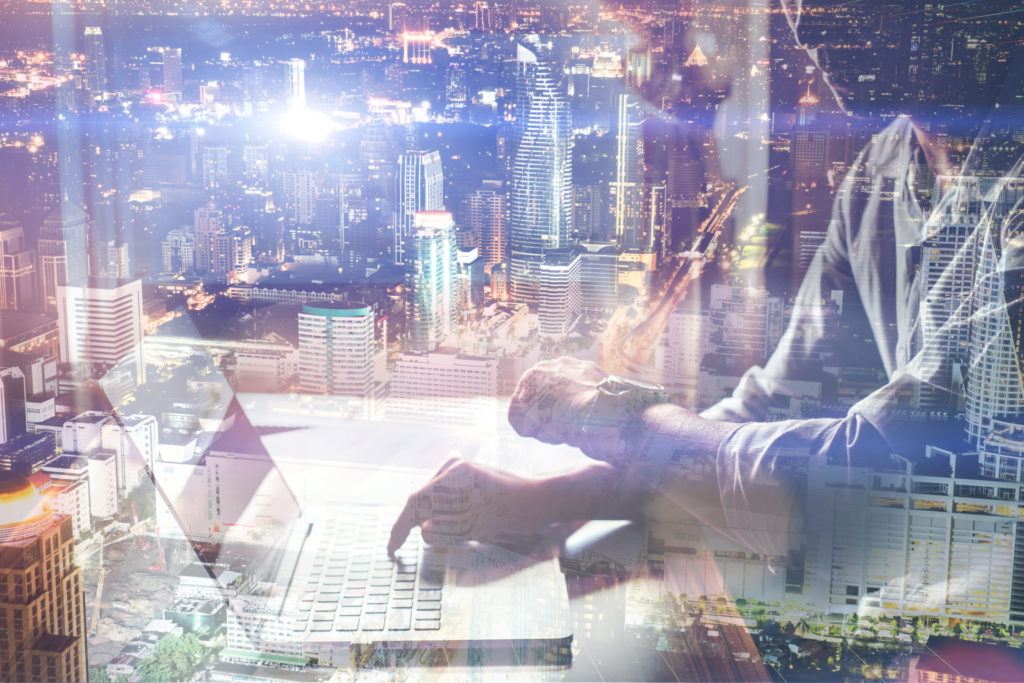 Featured
---
Talk of B2B often conjures up images of a world void of emotion and filled with technical jargons, unexplained acronyms, complex concepts, and hard-to-understand charts.
The usual dry-as-dust writing style associated with success in this field has led to marketers resorting to an unnatural language to demonstrate the value of a product or service.
But now that the coronavirus pandemic has reminded us of our common humanity, it seems fitting to dust off the old textbook of marketing and paint back the human face of communication that has quietly faded amid excessive use of corporate lingo.
Pelle Sundin is one of those B2B copywriters who have been rooting for such a shift in mindset and is thrilled about the prospect of a future where hearts are linked together, not just businesses.
Even without knowing about his love affair with music, one can feel the empathetic warmth that shines through his writing and adds to the instant appeal of his exquisitely crafted sentences.
"Many industry experts agree that we are entering an era of human-to-human marketing," says Pelle whose chosen niche market is software-as-a-service known as SaaS or cloud-based software.
In his opinion, simplicity is a reflection of sophistication but many companies have still not mastered the art of humanization and personalization that has been thrust into the limelight since the outbreak of Covid-19.
"Many companies still insist on promoting the technological features of their products or services using a weird techie language rather than communicating the simple-to-understand benefits," the Sweden-based writer and founder of PelleCopy told 150sec in an interview.
He believes this is a huge mistake on the part of enterprises because most users are not "super tech-savvy" and want to find out answers to their questions in a straightforward manner.
Companies should add the missing ingredient of restraint if they want to cut through the marketing clutter online, which is "basically just words on the Internet", added Pelle, who gained years of experience in the fields of B2B, B2C, and digital transformation working for Sweden's leading telecom provider Telia.
He argues B2B marketers should let go of the misconception that their business customers are "robots that love technology" and can be impressed by technical-sounding terms and dry bullet points that lack personality.
Effective communication
Asked to share more tips with marketing specialists, he said they should bear in mind that effective marketing is "communicating the right message to reach the right people at the right time".
"It is also critical to make sure that free-trial users actually 'use' the product. Help them start and get the most value out of your product with a helpful series of emails and content."
Pelle recommends that B2B marketers remove the word "I" from their copy and focus on their readers and potential customers. "Write 'you' instead. Also make the 'about' page story-driven and about your prospects."
His experience of working with SaaS companies has shown him that many of them do not have a clear marketing plan to convert their visitors into leads and then customers.
Inbound marketing
Inbound marketing lies at the heart of Pelle's approach to B2B copywriting. It is a methodology that attracts customers organically through valuable content and experiences tailored to them.
"It has three stages: attract, engage, and delight. It's a very simple model but needs to be supported by great content," he explained.
"So the first step is to draw your target audience to your website with really valuable content. SEO plays a huge role in that for organic traffic. Next, you have to offer more value to convert them into leads with an e-book, for instance. The engagement process involves building trust and making them see you as a reliable partner."
When they become customers, businesses still have to delight them with more fantastic content, he added.
According to the founder of PelleCopy, many companies fail to see the big picture and do not invest enough in quality content that can move the sales needle.
In addition to music, Pelle's writing career has been inspired by nature, his entrepreneur father, and a stint at a bar where he had the opportunity to hone his people skills.
In 2015, he started a surfing school in Thailand and taught hundreds of students to catch their first wave, rented out surfboards, and handled marketing for around two years.
During the same time, he worked as bartender and manager at a bar where guests, in their own words, got a taste of "the best mojitos and margaritas" in the tropical country.
Several years ago, he started educating himself to become a copywriter who is now able to write in almost flawless English and loves his entrepreneurial journey so much that calls it "the best decision ever".
All this, along with the positive results he has produced for his clients, makes him qualified to offer more pieces of advice about writing.
Pelle says the experience of writing music helped him understand the importance of having a clear structure in mind before starting to write.
"Also, if all your sentences are the exact same length, like either really short or really long, the flow and the rhythm is gone. So you have to change things up. That's how I think when I write."
He thinks another good trick to improve and humanize one's writing and make it more relatable is to read it out loud to make sure it has a "natural, conversational flow".
Pelle suggests that writers, especially B2B copywriters, take a step back from the screen and read the piece from a distance to see if it has a good overview.
"It's because readers usually don't read every single word on a website and just skim the headlines and key points."
Even with the average attention span getting shorter and shorter, Pelle believes there is still room for longer content that educates and informs.
"They say the ideal post length from an SEO perspective is 1,600 words. But first you should be sure that you're providing value to readers."
The curse of perfectionism
On how writers can avoid the trap of perfectionism which can lead to procrastination, he said the secret is separating writing from editing, taking a break before going through the article again, and remembering that "no one cares about the last 5%".
Pelle, who plans to prepare a course on B2B copywriting, advises writers to "keep writing every day no matter how you feel because the biggest hurdle is to get started."
"Those who are interested in this field can reach out to me for any kind of help," he said, expressing hope for a future where the stories of products and services are told by human marketers again.