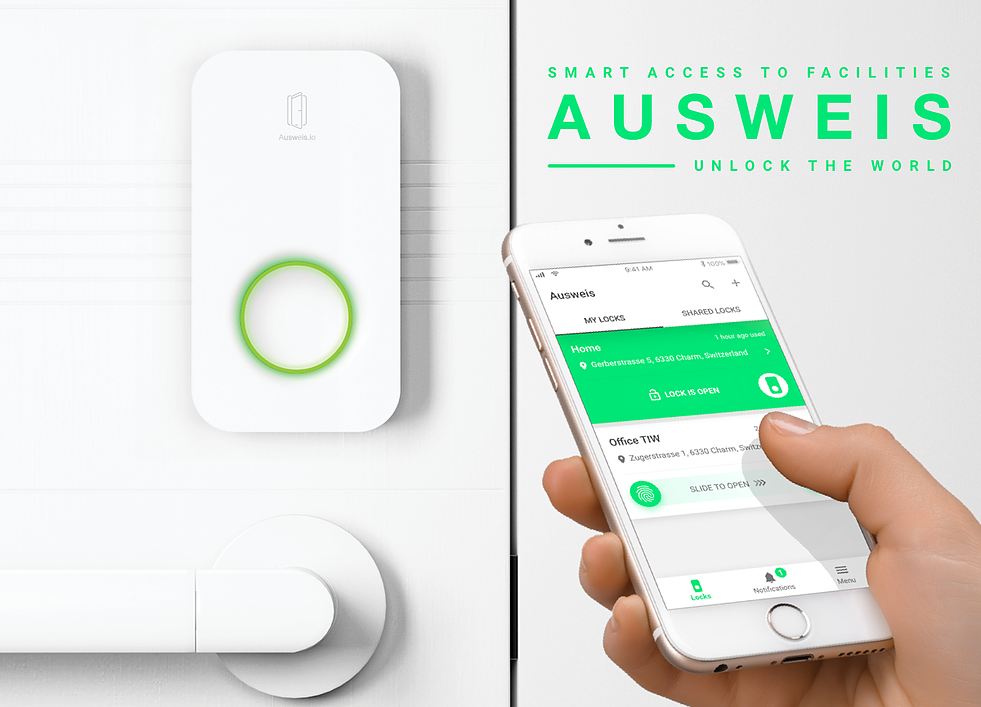 ---
Zurich-based IT company, TIW (Technology Improves the world) has announced the launch of Ausweis, a new mobile app which will enable any smartphone the access to any type of lock. The announcement took place at CES Las Vegas.
It will be the first smart solution of its kind that will provide a lock controller rather than a smart lock itself. The lock controller which will be in the form of a mobile app, IoT cloud platform or lock controller device will be capable of replacing and upgrading existing access systems and grant access to electric locks at home or the office.
The technology will not only work for doors but also for gates, barriers, turnstiles and intercoms which should effectively eliminate the need for old fashioned keys, cards and keypad passwords.
Ausweis's technology serves its function in very simple fashion. The device works by connecting to locking mechanisms and instantly sends a signal from the mobile device to unlock.
Even more – users can unlock their electric locks automatically from any part of the world, no matter how far apart that they physically are from the locks.
"Our goal is to unlock the world, which is why we are so excited to introduce our breakthrough access management technology for businesses and consumers at this year's CES Las Vegas, with this new device, we aim to make people's lives better and barrier-free by providing smart, easy and secure access to any facility, and make them feel safe by giving them the opportunity to control any lock from a single mobile app or web platform," said Co-founder of TIW Eugen von Rubinberg about the long-term goal of Ausweies.
The smart lock industry today is worth $1.28 billion and is expected to skyrise to approximately $24.2 billion by 2024. An estimated 6 billions smartphones are expected to be in use by 2020 while the access control industry is expected to reach $10 billion by 2023. These statistics clearly suggest that there is huge growth potential for Ausweis.
TIW is hopeful that the new Ausweis smart access facilities will be installed and improve security at homes, as well as at hotels, schools, hospitals, business facilities along with many other locations.