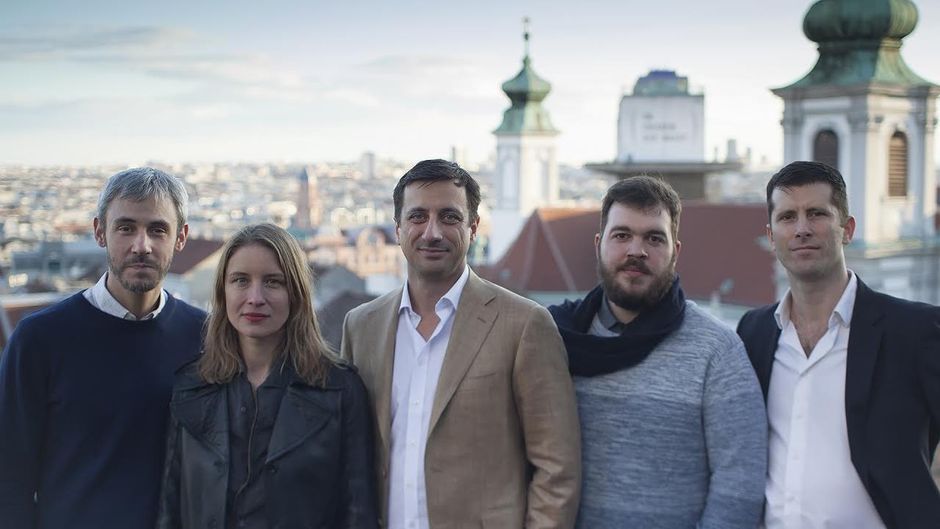 ---
Snapscreen is an app, that connects TV with Internet. Think of Shazam and much more for TV and Video (like Netflix) that gives you related stuff to what you watch.
So how exactly does it work? The best explanations comes with a story of the founding idea. The founder and CEO of Snapscreen Thomas Willomitzer used to live and work in Palo Alto for four years. Once he was watching the Super Bowl with Shazam enabled Ads. "I thought this can be done much better" tells Willomitzer to 150sec.com
This is how Snapscreen was born.
Let's say you are watching something on TV. So you open the app and make the picture of what's going on the TV screen. "We recognise the picture, that is visible on the TV screen, find the relevant information on internet, display it to the user, rate this information by crowdsourcing and connect the viewers amongst each other" says Willomitzer.
Snapscreen is operating from Vienna, Austria and has 10 full time and 10 part time team members. The core of the team has already gained solid experience in startup scene, f.e. Thomas Willomitzer is co-founder of last.fm (music website, which analysis what users like and recommends similar artists) and previously was the CTO bei Jumio (a startup founded by well known Austrian Entrepreneur Daniel Mattes), K. Flo Schneider, the current COO of Snapscreen, was founder and CEO of Austria´s largest Apple reseller McSHARK MULTIMEDIA AG which was sold in December 2012. So the dream team is here, what are their plans for the future?
Last week Snapscreen launched it's app in Austria as the first market and already gained first few hundred of users. For now Snapscreen supports 10 most relevant TV channels. Netflix, AppleTV and other services will follow. The main target of the company however are the bigger cities like Paris, London, Moscow, Milan and many more to come.
What about the business model? The first revenue should come through advertising, f.e. by watching the football game the app could give the option to make bets on the teams. However bigger income is planned through licensing of developed technology, that allows B2B partners like Telecom companies to expand the reach of their audience through additional online information and offers. "We are already talking to interested companies in Austria and abroad" explains the next steps Willomitzer.
The financial situation is also interesting. The startup began it's existence through private capital and got some funding from austria wirtschaftsservice (aws). However the next funding round is also almost closed. Looks like we'll be hearing about them again soon enough.
The app is available in App Store, so all our Austrian readers, now it's your time to act.