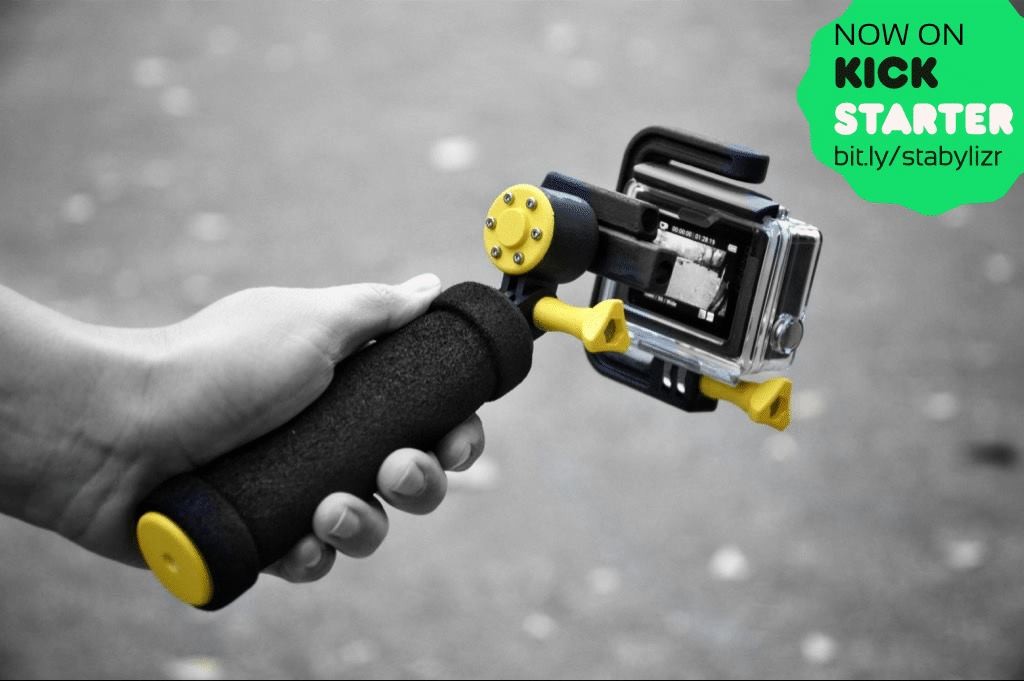 ---
In December we covered the Austrian startup named Stabylizr, who are producing a GoPro camera holder to make smoother videos.
As a quick reminder, STABYLIZR is an innovative mechanical stabilization system. It damps and minimizes your body movements so they don't get transferred to your action camera. The result is smooth and steady footage without dealing with postproduction software. It saves your time and money.
On May the 3rd this year they started a Kickstarter campaign with the goal of 30 000€. In two days they already pledged 90% of their goal and will be most likely way over the 100% by the time you are reading this update.
[easy-tweet tweet="One awesome #GoPro accessory that you know you want, almost #funded on @Kickstarter @stabylizr " user="150sec" usehashtags="no" url="http://wp.me/p6MtIQ-13C "]
We are very excited to see how big it can go! Looks like this year it gonna be a very good start for our Austrian friends! Check their campaign, see the Stabylizr for yourself!
https://www.youtube.com/watch?v=kexfmJefMUg