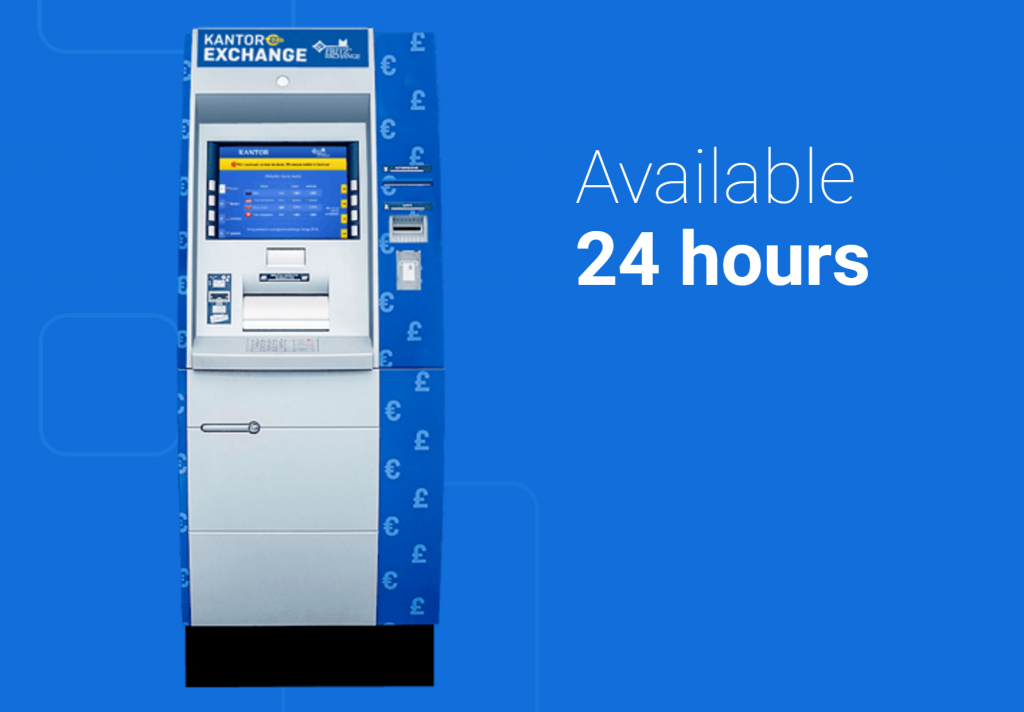 ---
Online currency exchange services let us buy foreign currency without getting up from the couch. However, this is perfect only for non-cash transactions. What if you need cash and most currency exchange places are already closed?
An automated currency exchange machine may be the solution. Polish company Fritz Exchange is placing them at gas stations and more are to come in shopping malls next year. Kantor24 Exchange looks and works similarly to traditional cash machines, with the difference that the currency you withdraw is a chosen by you. You can pay for the currency with cash or by card. If you choose the first option you may also count on a change in cons, when needed, which is one of main advantages of the company over their foreign competitors.
The first Kantor24 Exchange machine has been constructed in 2013 and placed in one of shopping malls in Poland. It quickly became an unusual attraction for visitors as this is the first attempt to introduce automated currency exchange machine on the Polish market. 3 years later the company signed a contract with the franchise network of British petroleum company BP, counting 250 gas stations in Poland and is planning to expand the agreement to the rest of BP network adding another 280 potential locations. Nowadays Kantro24 Exchange is installed in 20 locations and the company is about to increase the number to 50 by the end of this year.
The creators of Kantor24 Exchange have previously gained experience in foreign exchange market by running online currency exchange service. The founders work in finances for years which helped them understand not only the needs of clients but also the complex relations with potential business partners. Now they are planning an offer to banks for automated currency exchange machines with traditional cash machine functions including cash deposit.
The company will also have an offer for traditional currency exchanges based on a franchise model. They estimate that in this model there is an opportunity for 300-500 machines in Poland alone. However, to achieve such an ambitious goal some big partner is needed, as the company will not handle it on it's own, and the plan assumes to win one in the following year.