---
Blockchain-based app and games distribution platform, ALAX, yesterday launched its Token Generation Event.
ALAX, a joint venture from blockchain technology business DECENT, which has offices around the world including Slovakia and app and game distribution platform Dragonfly, is also due to sign deals with big manufacturers to have their app preinstalled on tens of millions of smartphones.
Last month the platform signed a Letter of Intent (LOI) with Gionee, one of China's largest mobile phone manufacturers.
ALAX uses blockchain to bring better distribution, easier payments and integrated user rewards, is hoping to break into the booming mobile markets of Asia, Africa and the Middle East – allowing the people in the developing world who don't have access to a bank to be able to download and play games.
Its Token Generation Event (TGE) will see it generate ALX tokens which can be used in the ALAX store. They will be offered to end users via an internal exchange or using an existing reseller network of brick and mortar stores and mobile operators.
The event will take place in two rounds and will last six days, finishing on April 23rd. Some 1,000,000,000 tokens will be available, with 30% initially available in the TGE.
And 15% of the proceeds from the TGE will be used as the legal contingency fund, while 10% on partnerships and integrations and 35% marketing, user acquisition, community outeach. Another 40% will be used for platform development.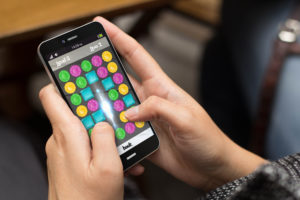 Matej Michalko, co-founder of ALAX and CEO of the blockchain content distribution platform DECENT, said: "It is incredibly exciting to start this ICO as it is the start of a revolution. With millions of potential gamers able to access smartphones and 3G or 4G technology but not banks, it is only right that they have the chance to access entertainment like everyone else. The blockchain technology utilized on the ALAX platform allows this.
"The mobile game marketplace should be for everyone, not just those who are fortunate enough to have a bank account. We're happy to be able to say we're changing this."
The mobile game marketplace has traditionally had troubles, with gamers having to use a costly and inefficient system to buy games – using PayPal, credit cards or SMS.
ALAX's platform changes this by allowing smartphone users to buy tokens through the existing Dragonfly retailer network only to then use them to purchase games and apps direct from the developer.
With all transactions recorded in the blockchain, developers are able to know exactly how well their games are doing and get a fair deal. This also quickens the transaction and opens gaming and app purchases to customers without access to traditional methods of payment.
Mobile games revenue in Southeast Asia is predicted to reach $2.4 billion by 2021 and, with other intended partnerships also in the pipeline, ALAX is set to provide app and game developers with access to millions of new consumers in emerging markets.
Many of these consumers do not have access to credit or debit cards – the World Bank Global Finance Index 2014 identified 2 billion 'unbanked' adults worldwide – yet do have relatively easy access to cash and 3G/LTE smartphones.